"Red Lotus Sea or Talay Bua Daeng"

is officially called Nong Han Kumphawapi Lake. A large yet rather normal lake at most times during the year, the lake transforms into a magical wonderland of beautiful pink shades during the cooler months. Indeed, due to the picturesque beauty when the striking lotus flowers are in full bloom, the lake has been named as one of the world's strangest lakes.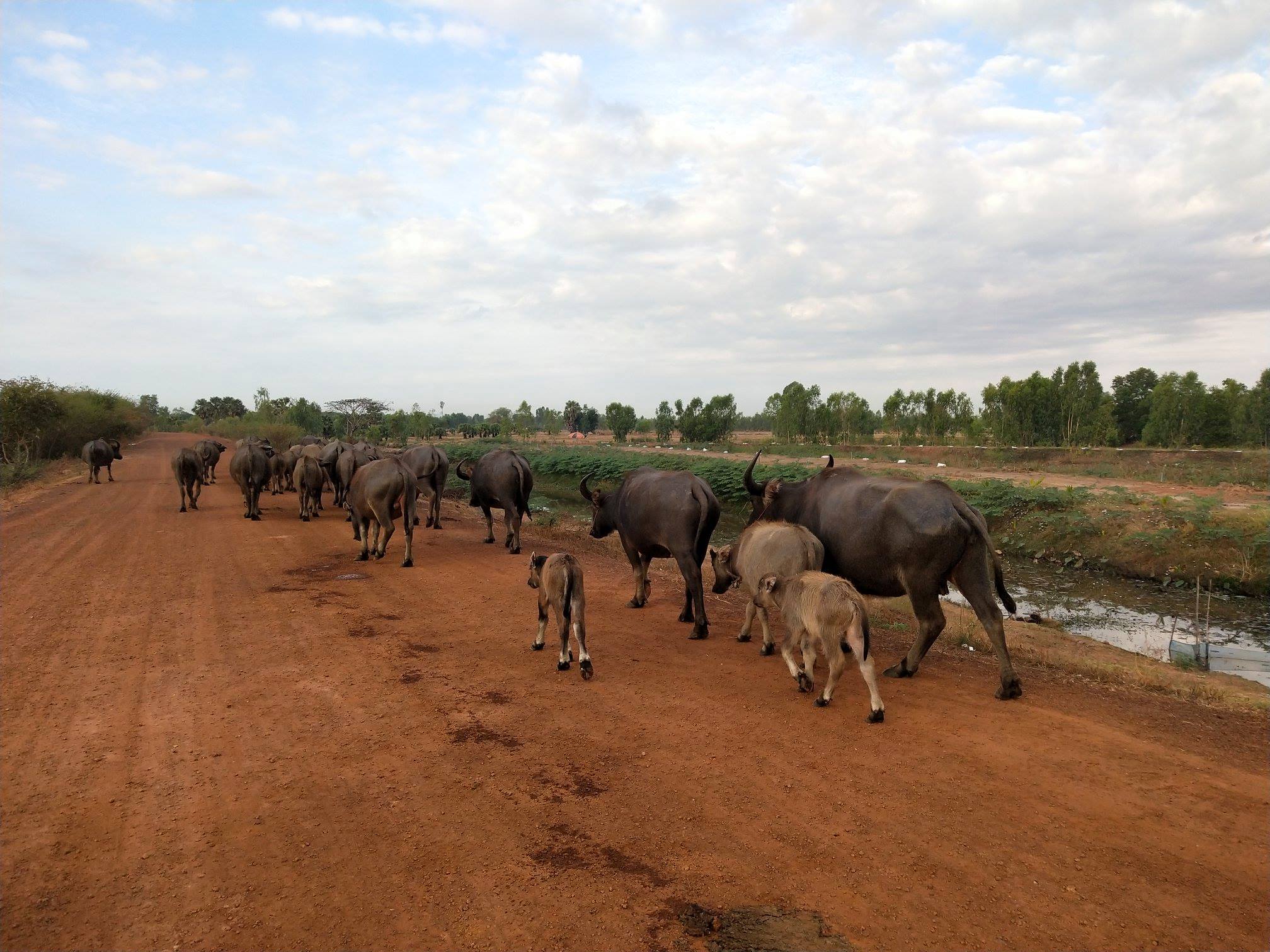 Morning Sport of Buf!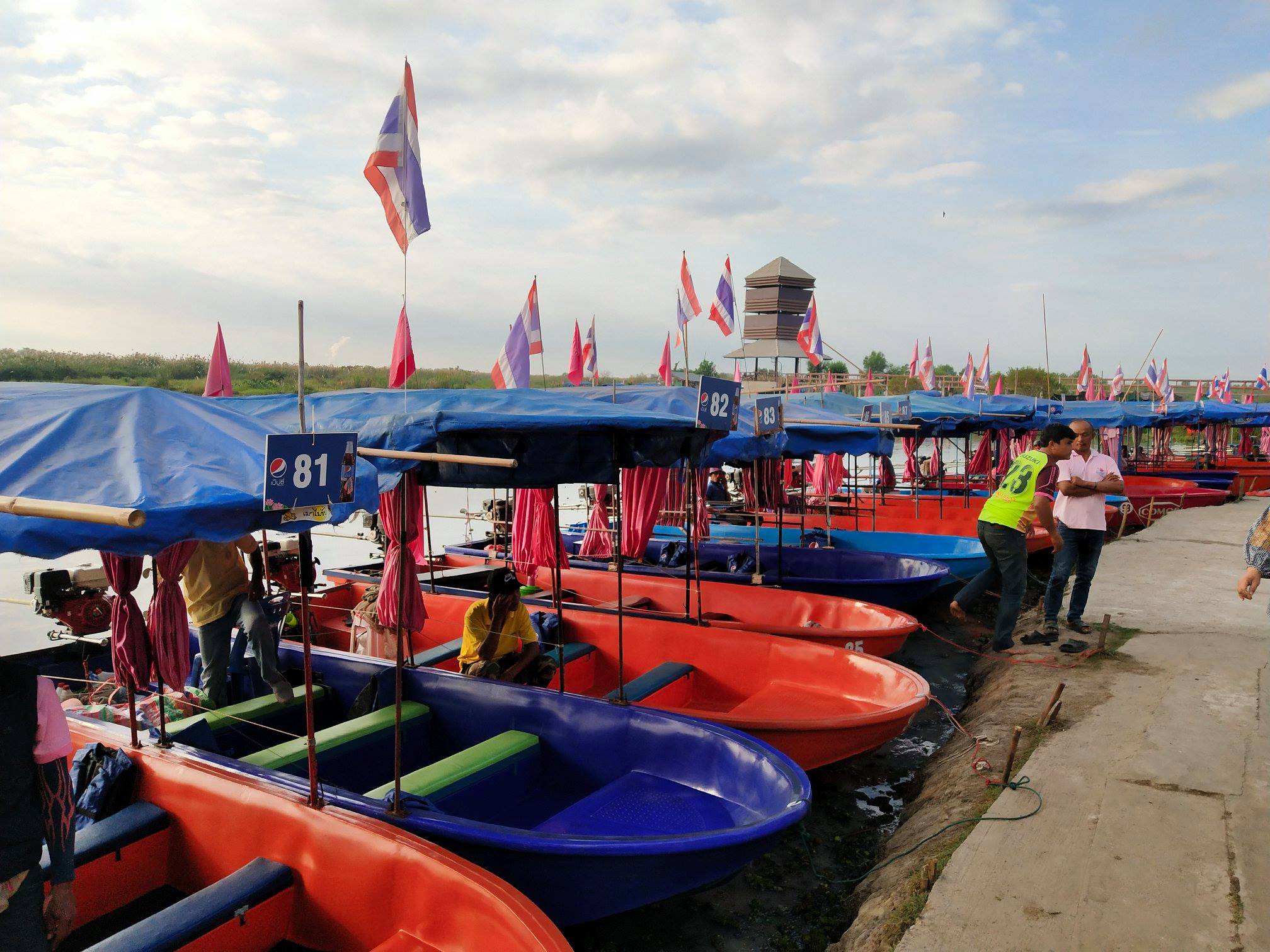 Take a boat to the Lake.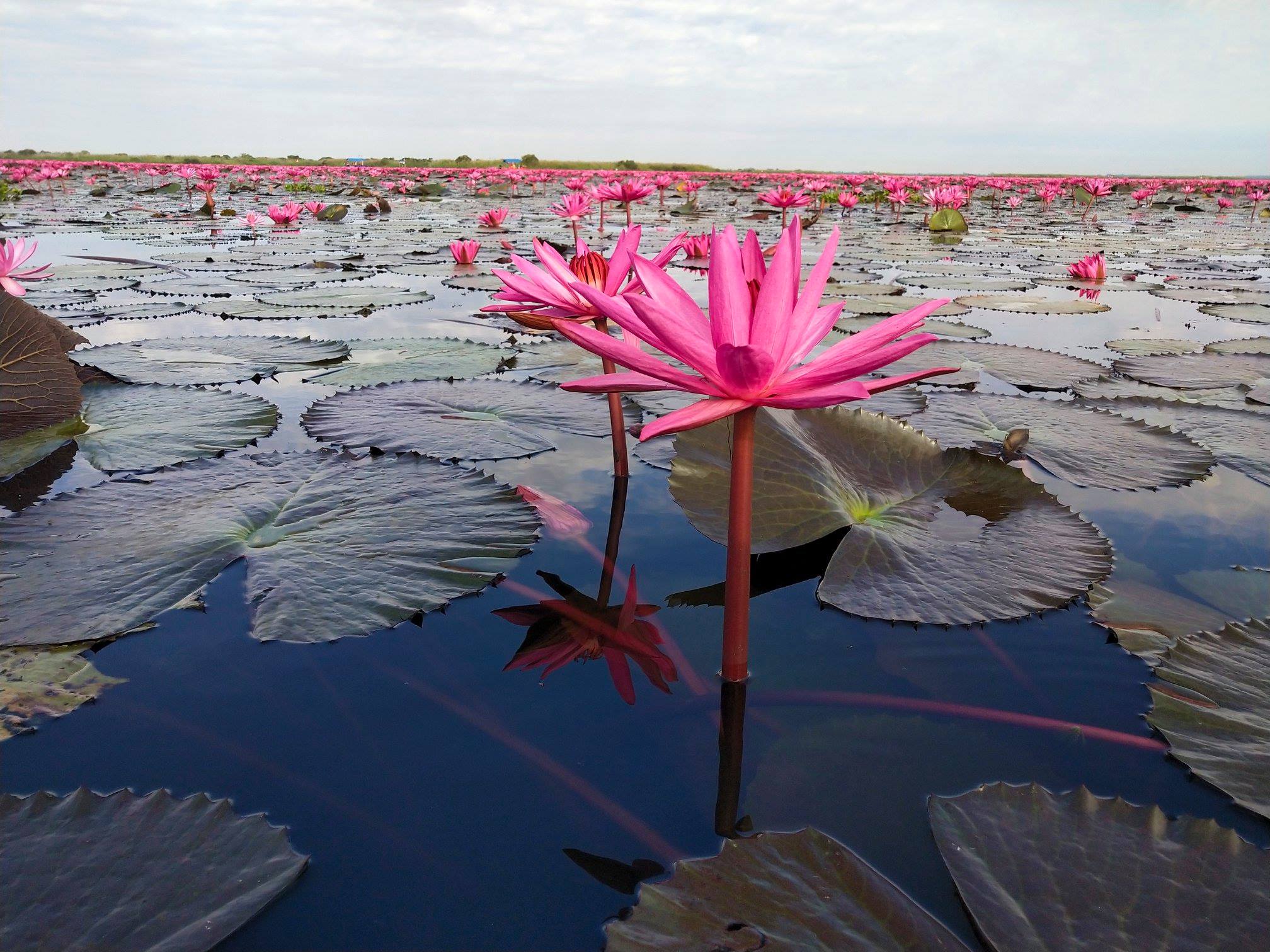 The First part of the Red Lotus in the Lake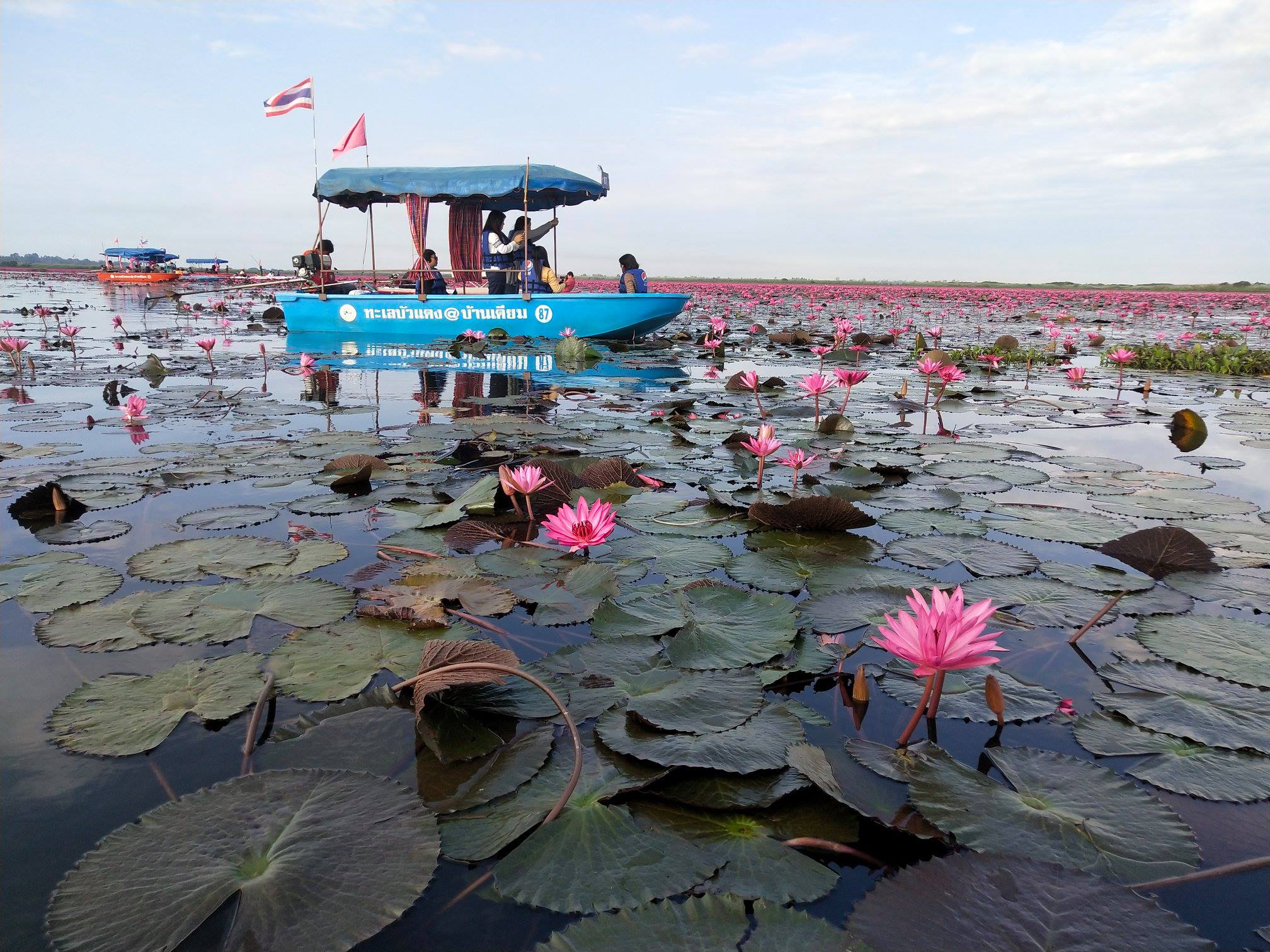 Take a boat ride near by the Lotus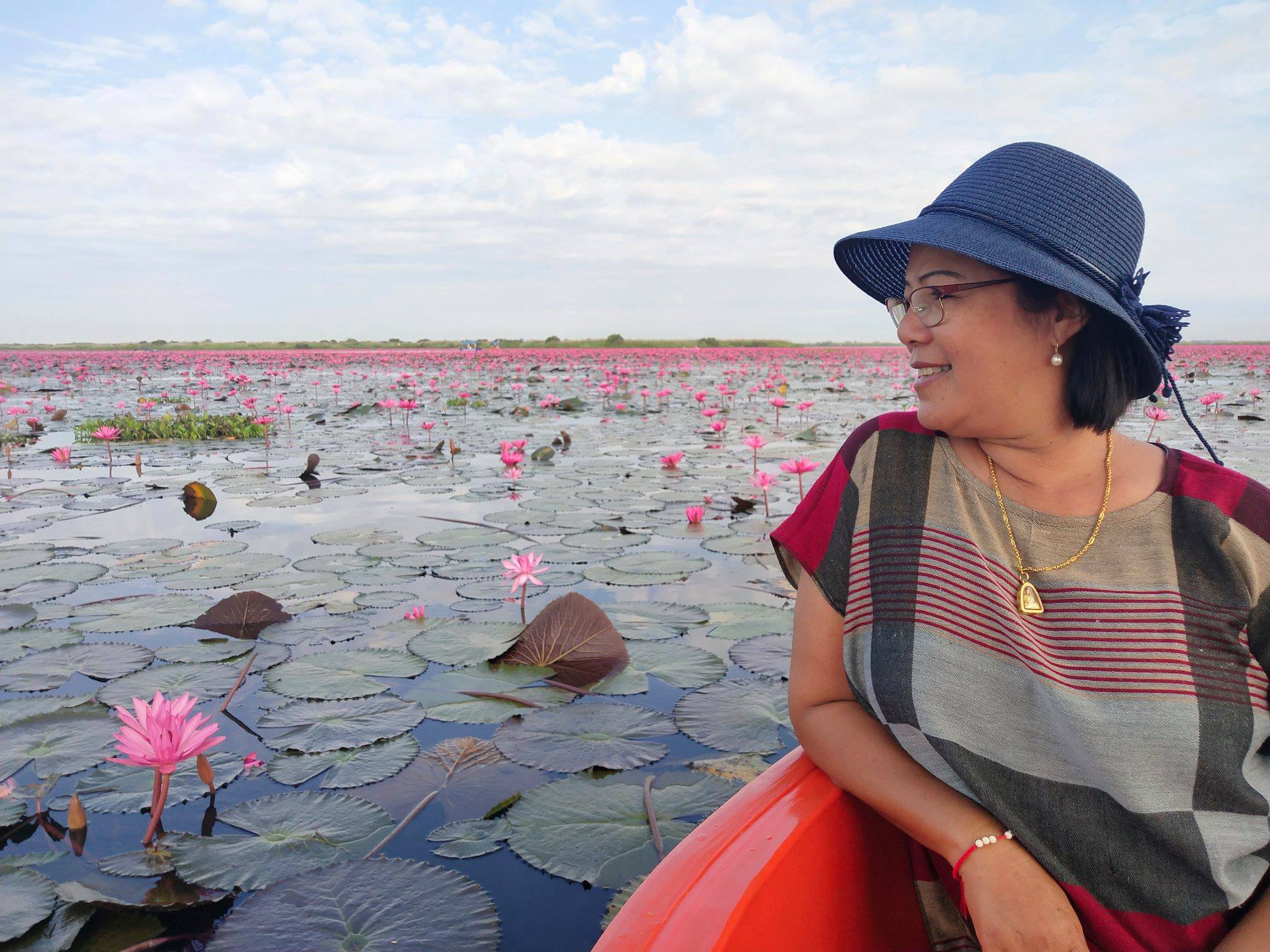 You will feel full in the middle of the Lake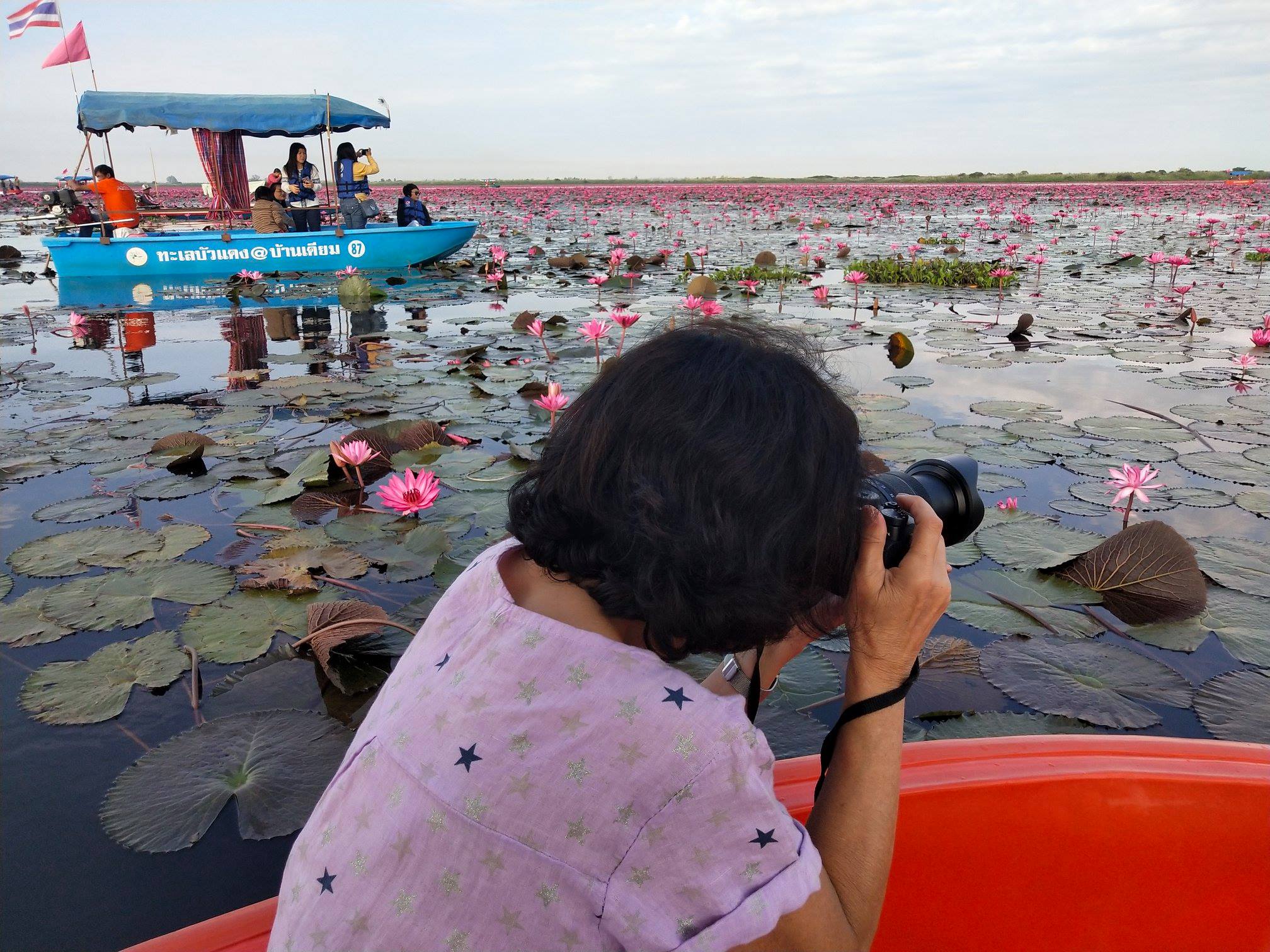 Take photo as much as you can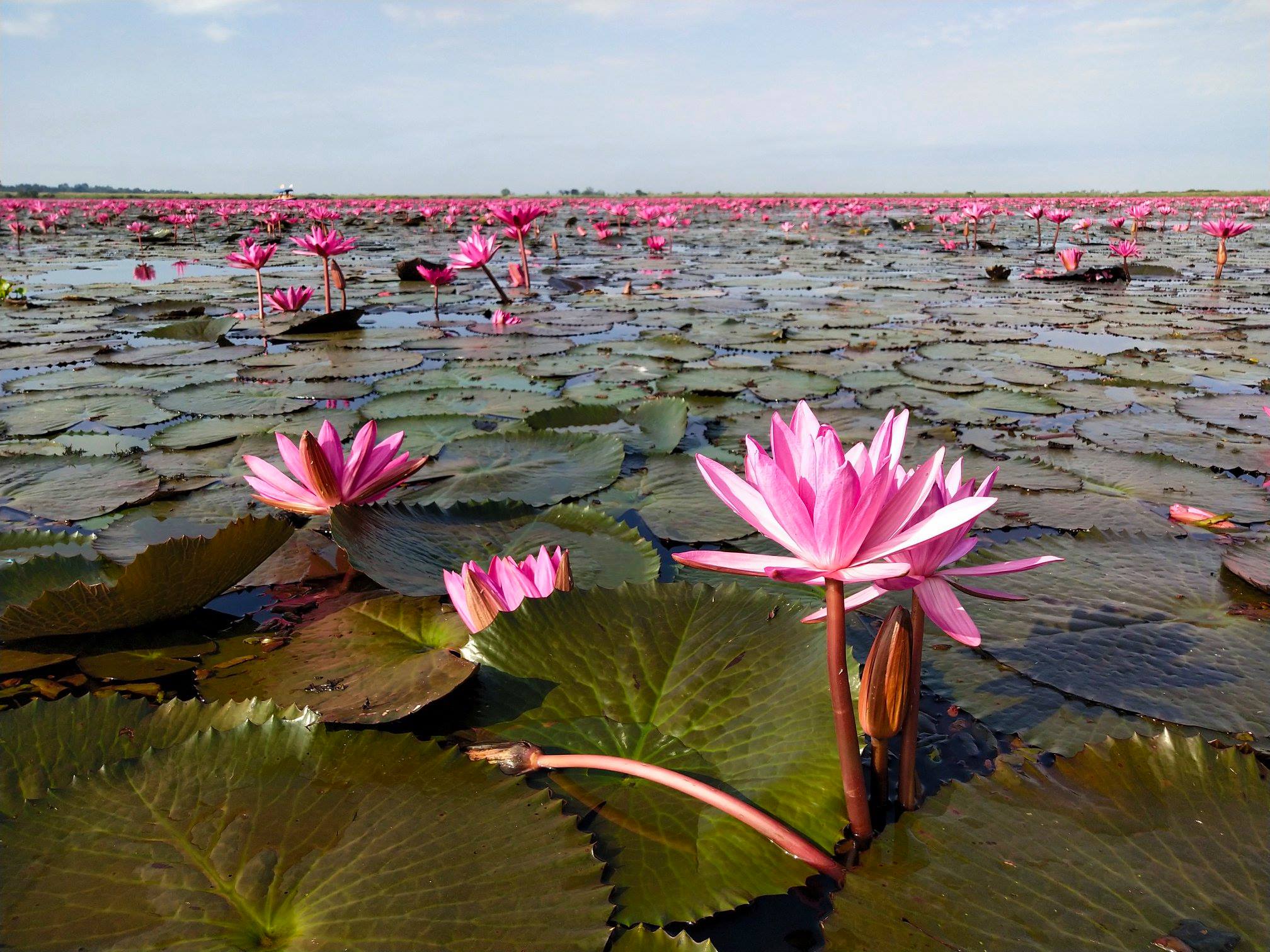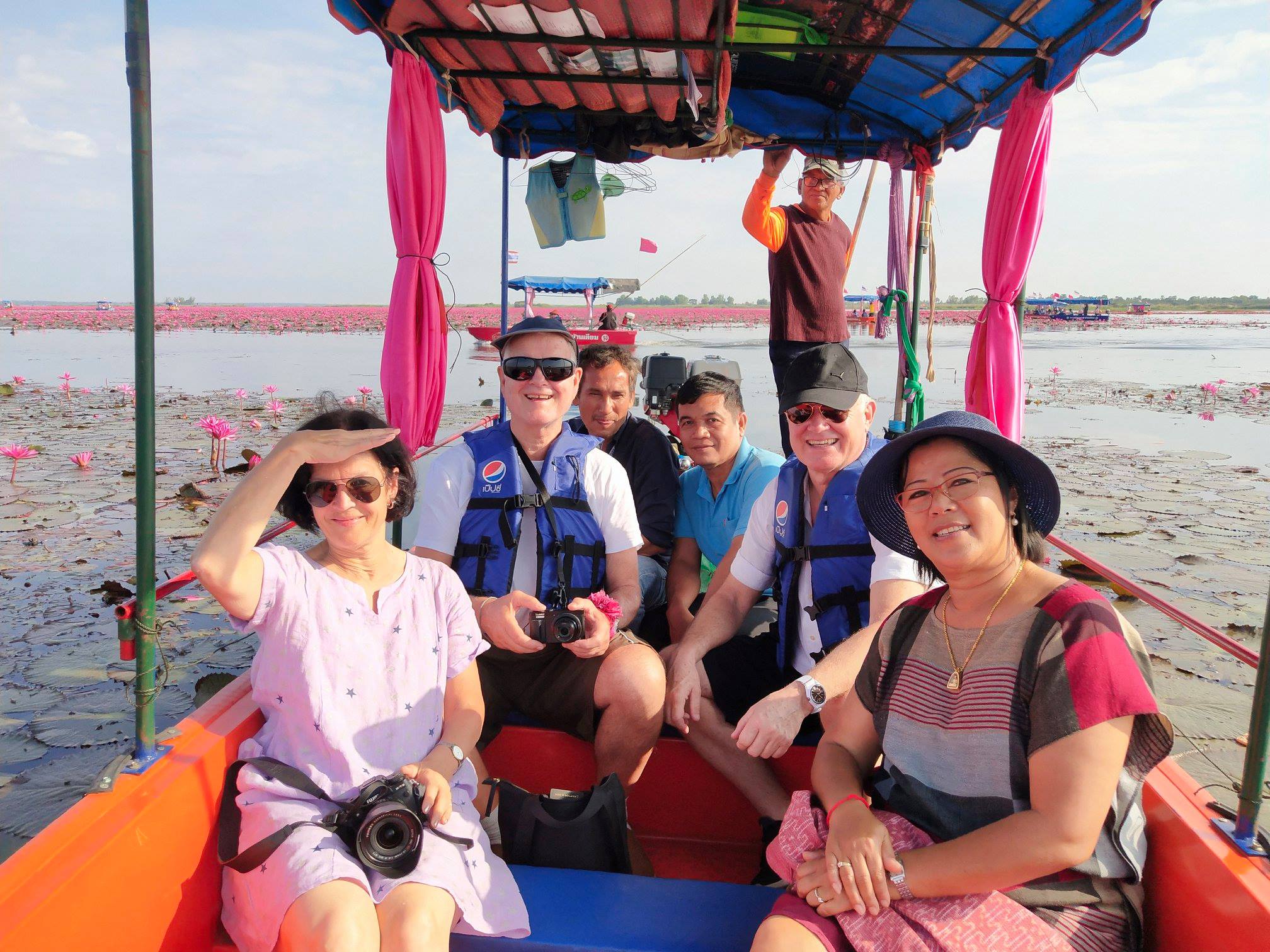 Happy Team in the middle of the Lake in the Morning time.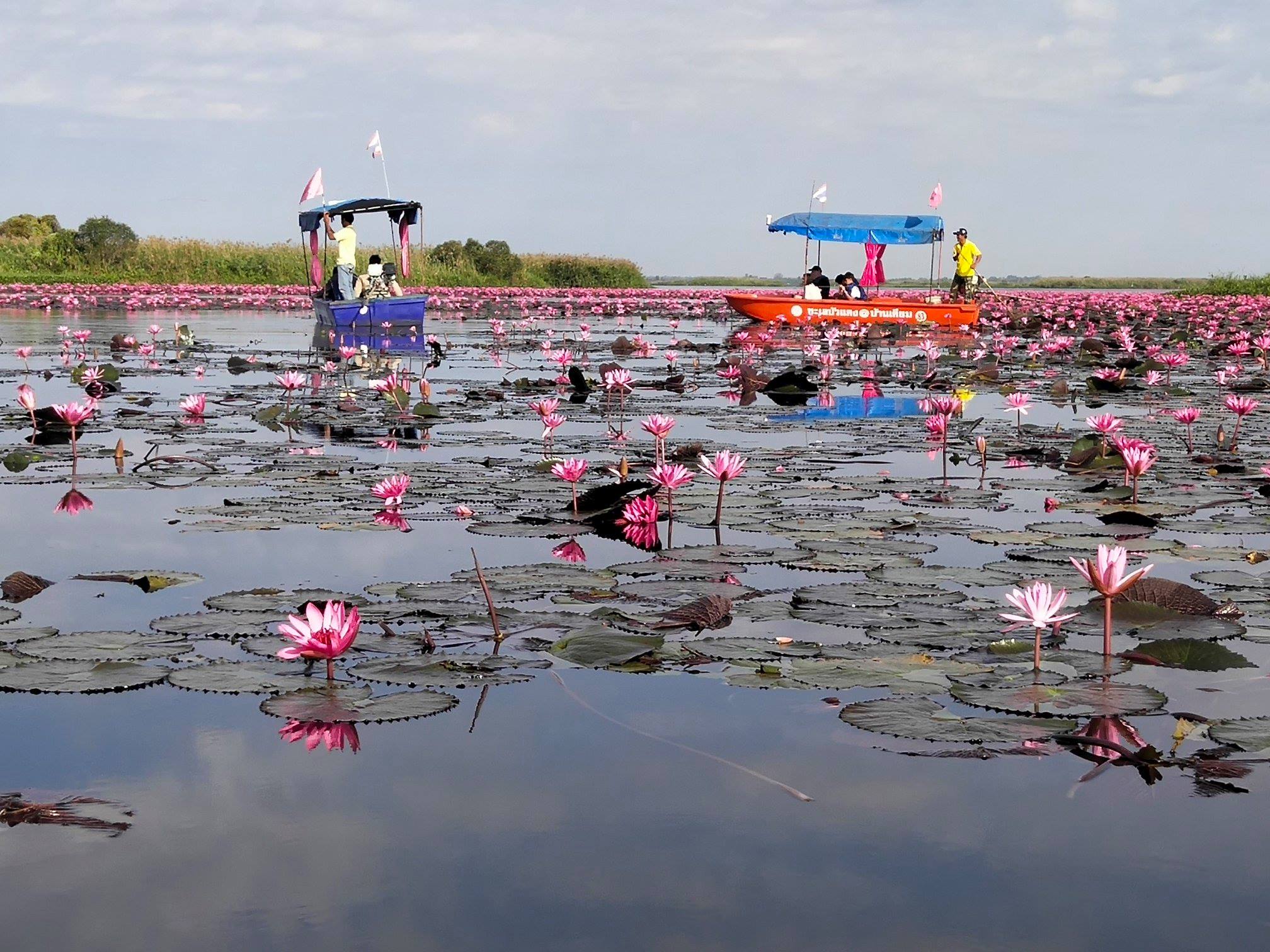 Not only us!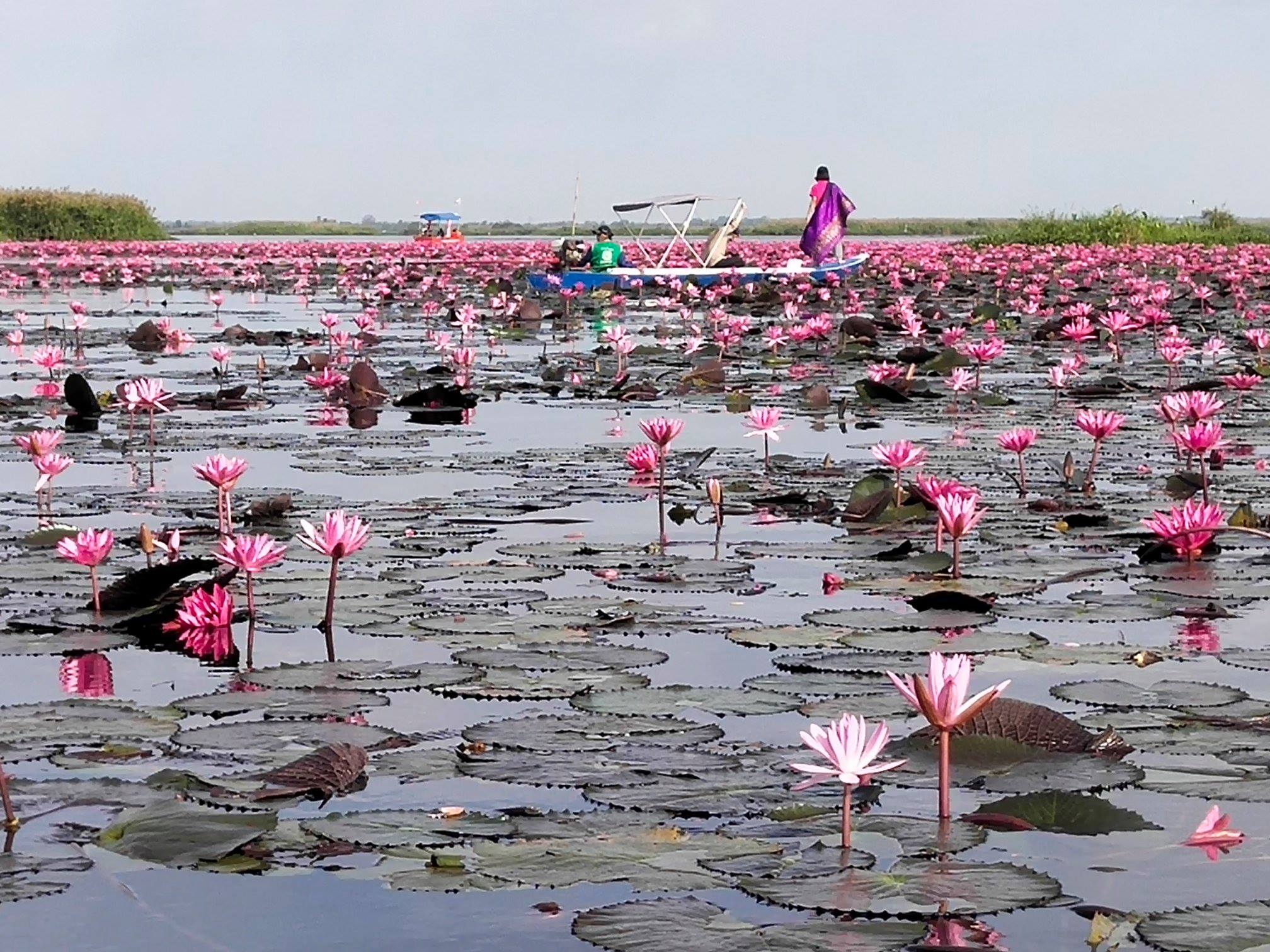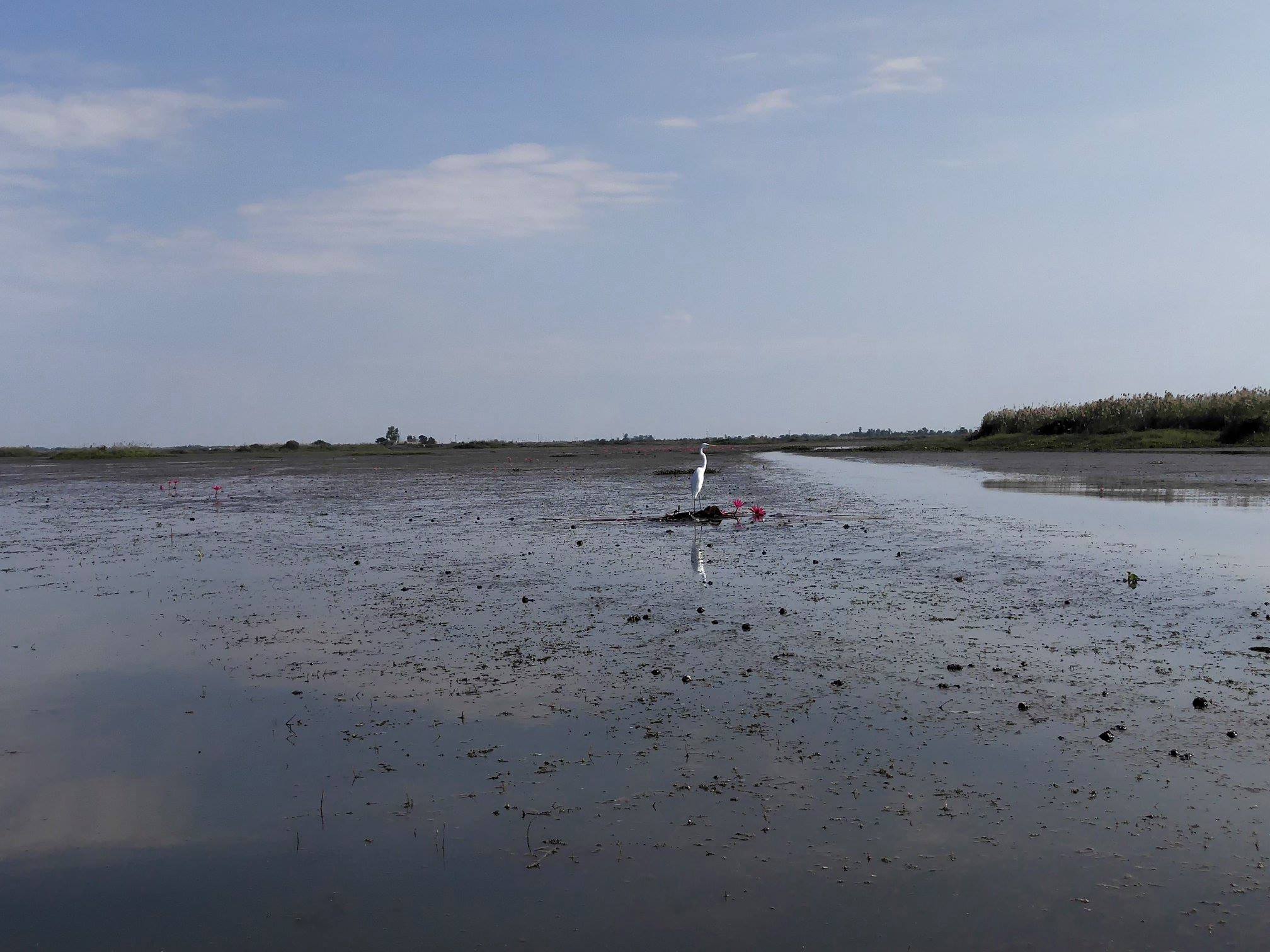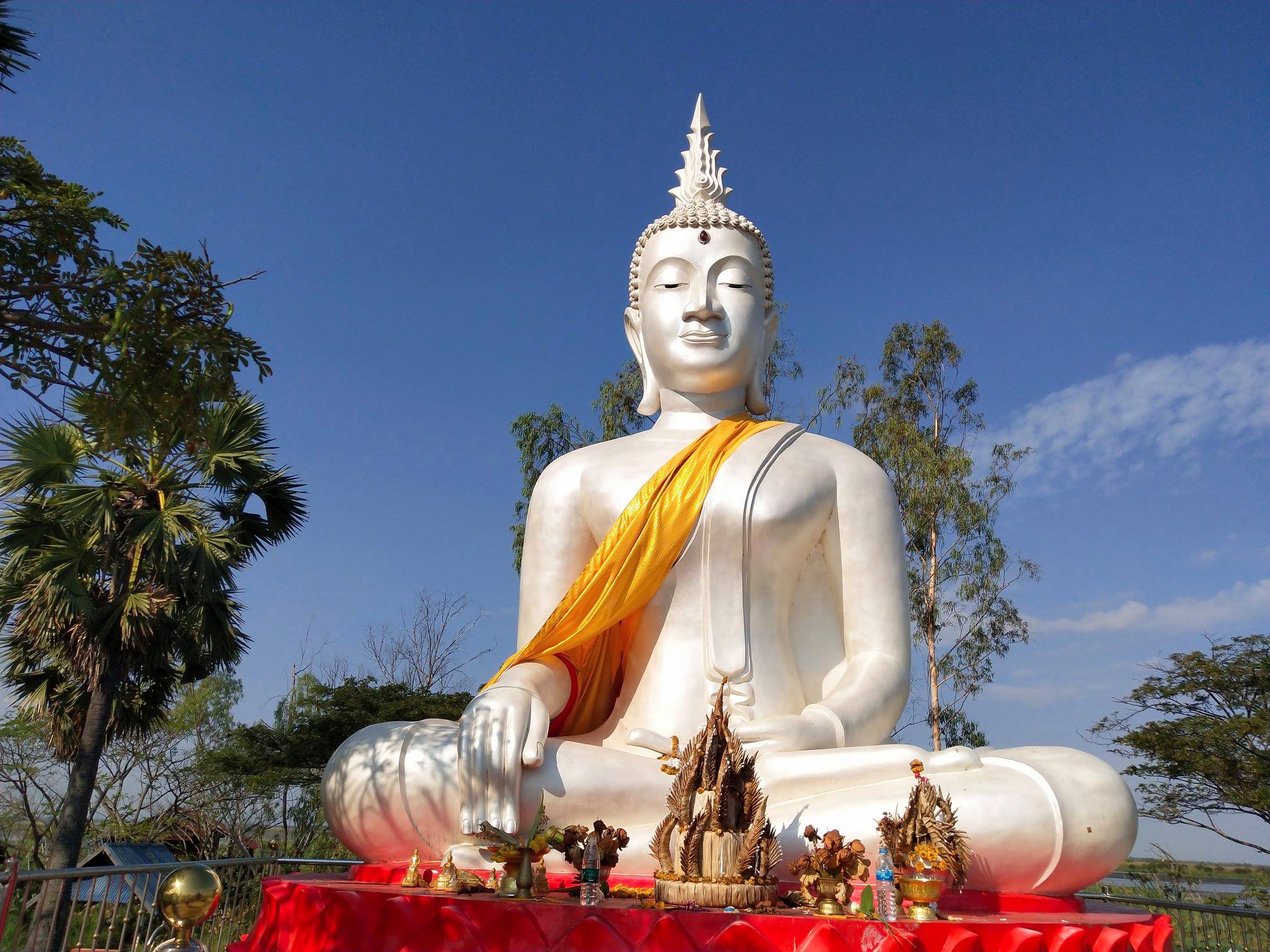 The White on the Island in the middle of the Lake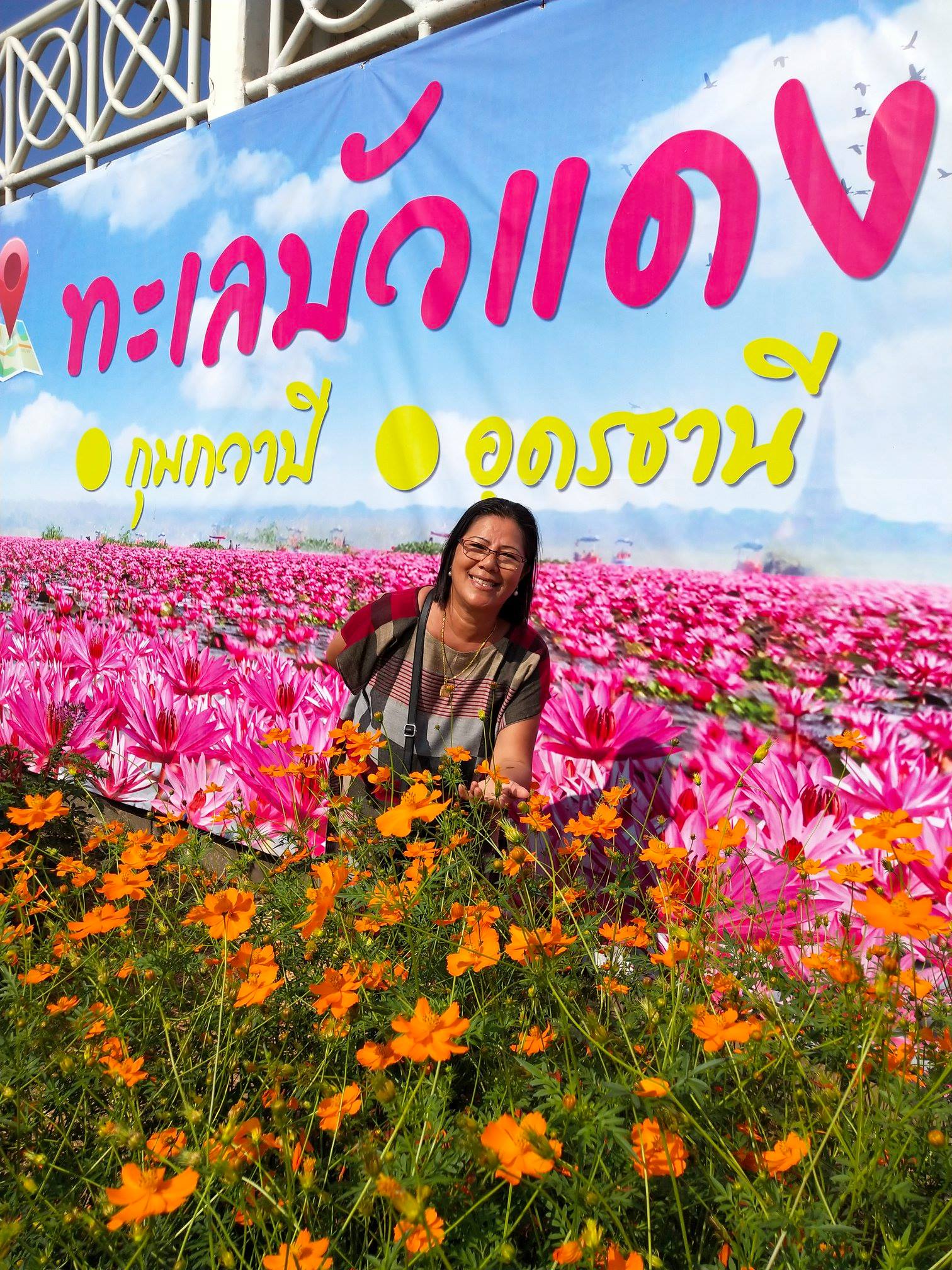 Last pic with the name to remind!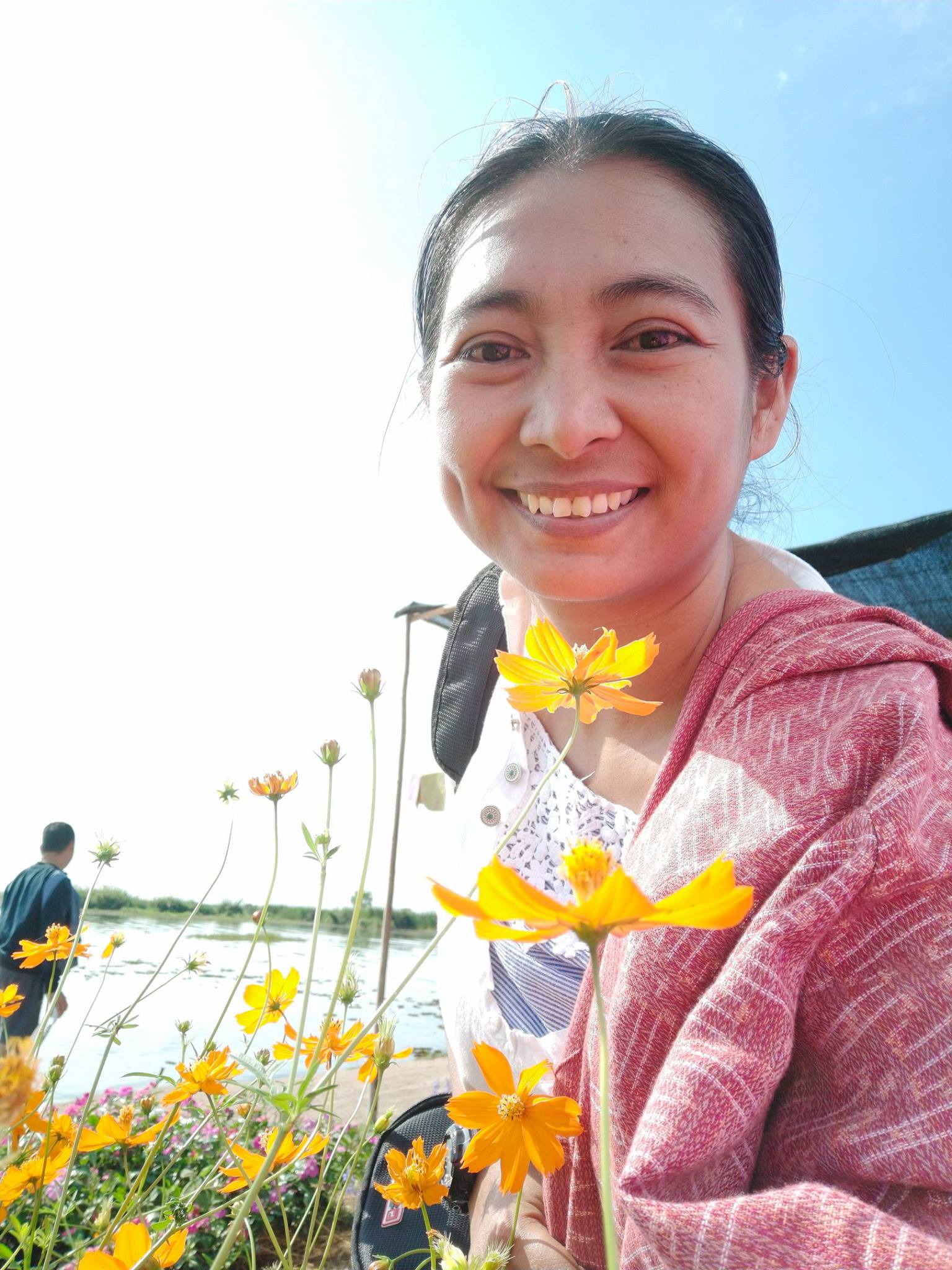 Nice to be here