"Economic development must be done step by step. It should begin with the strengthening of our member foundation, by assuring that the majority of our member has enough to live"
Khun Somchai tries to follow the word of his Majesty, ……..
An example of Thai Farmer who have planted many kinds of fruits such as rambutan, durian, mangosteen, Santol, rose apple,
jackfruit, custard apple, cashew nut, papaya, sweet tamarind, grapefruit, Bilimbing Cucumber, etc.
More than 40 Rai in his area (1 Rai = 1600 Square mater), work with his Family and Neighbor
Da Lha, the wonderful flower in front of the plantation to welcome the visitor
Fresh Coconut, welcome drink before starting to visit.
Durian, someone calls Stinky Fruit. The test is Creamy. Sweet. Buttery. Ambrosial.
Please test it first before discuss!
Ta-ling Ping or bilimbi is a fruit-bearing tree, It is a relative carambola the test is very Sour
The test of jackfruit, when eaten ripe and raw the taste is sweet and similar to pineapple, mango, and banana.
Guava is not delicious, but the most Vitamin C over all the fruit
Pineapples that originate from the ground.
Fresh ripe sapodilla is good for optimal health as they involve in various metabolic processes in the
body as co-factors for the enzymes.
Mangosteen, the test is sweet and sour is used for diarrhea.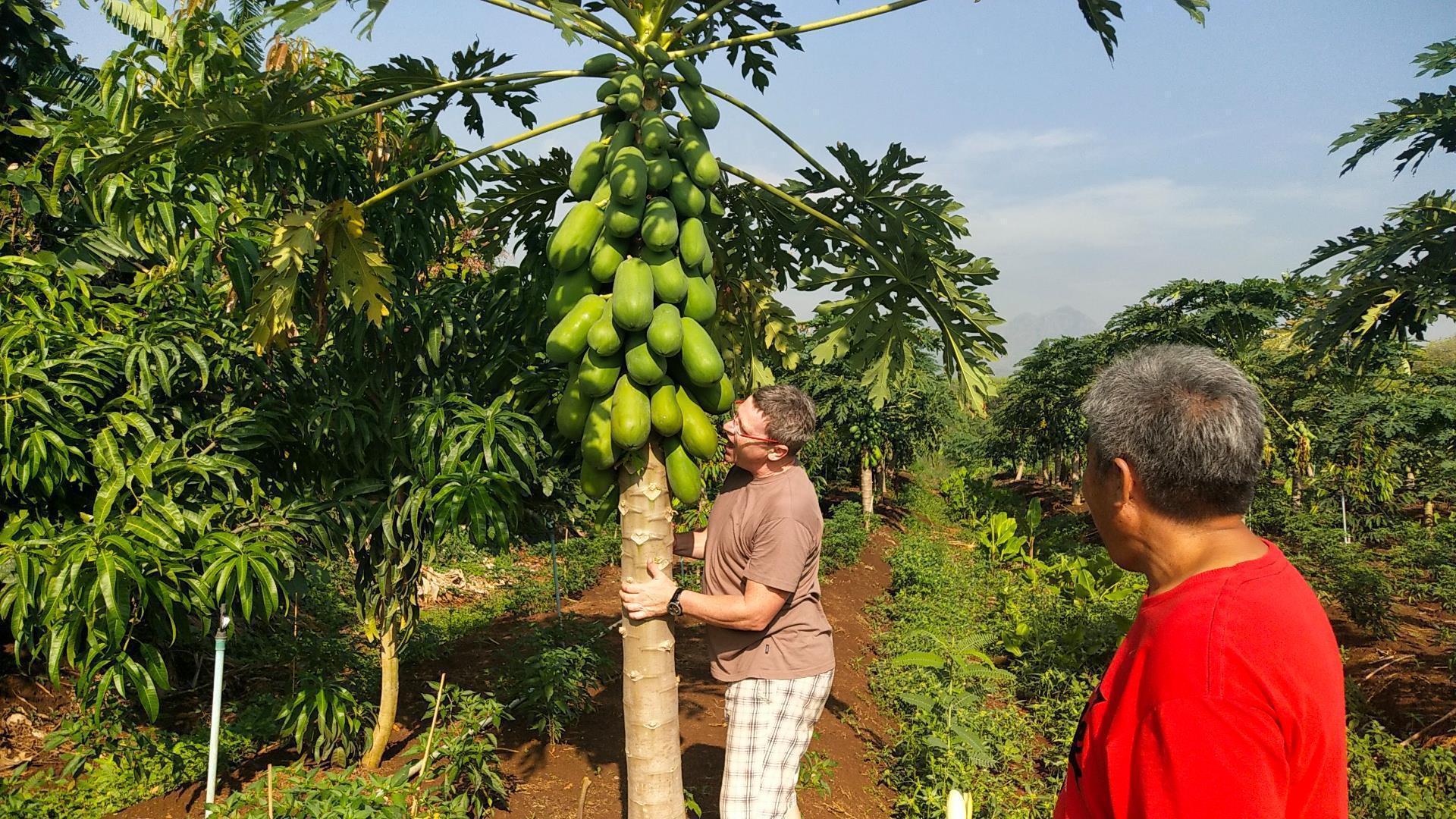 Papaya is also high in fiber and water content, Row or Ripe both of which help to prevent constipation and promote regularity and a healthy digestive tract.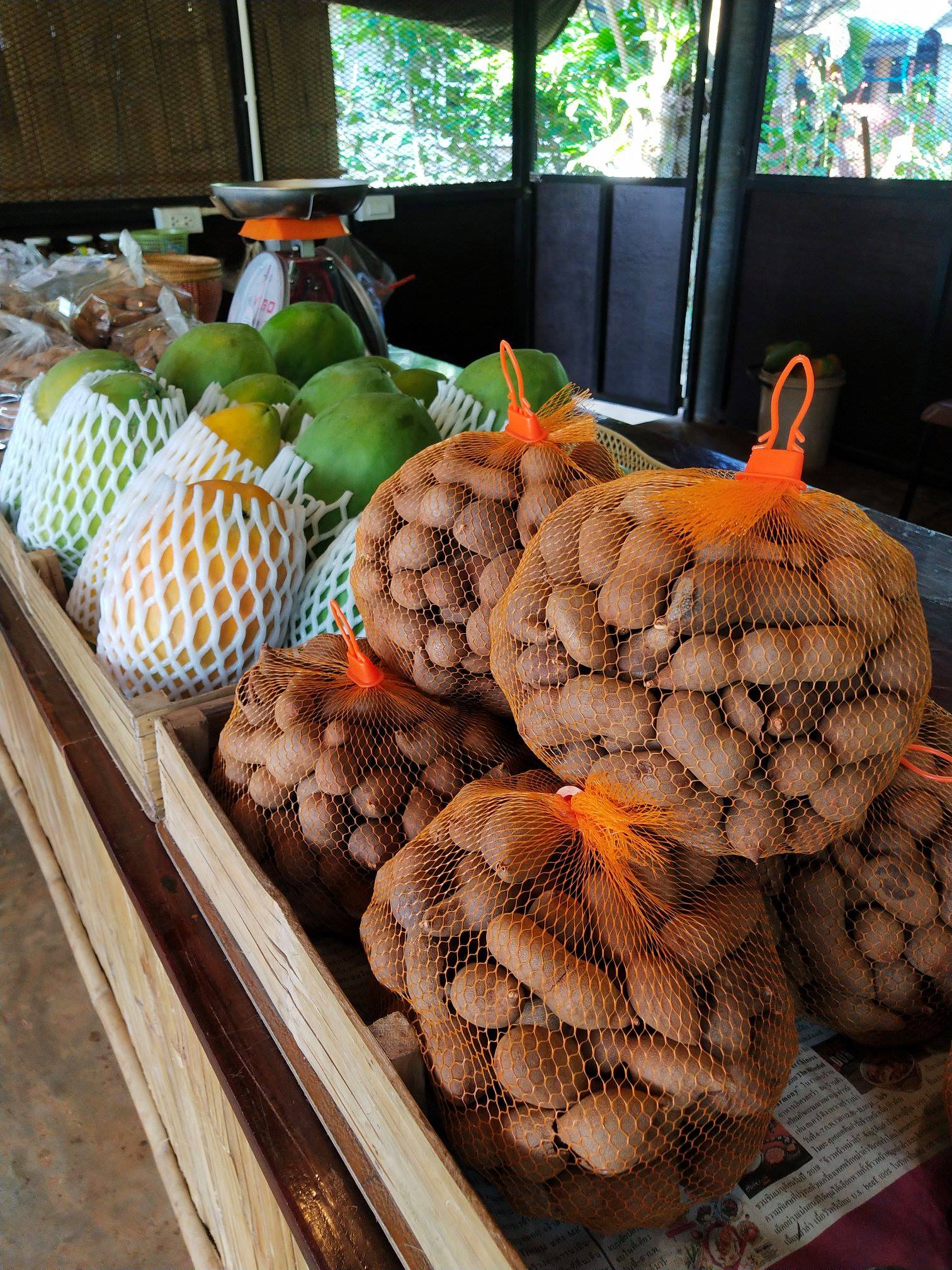 After visit plantation, you can buy some in the shop to take home.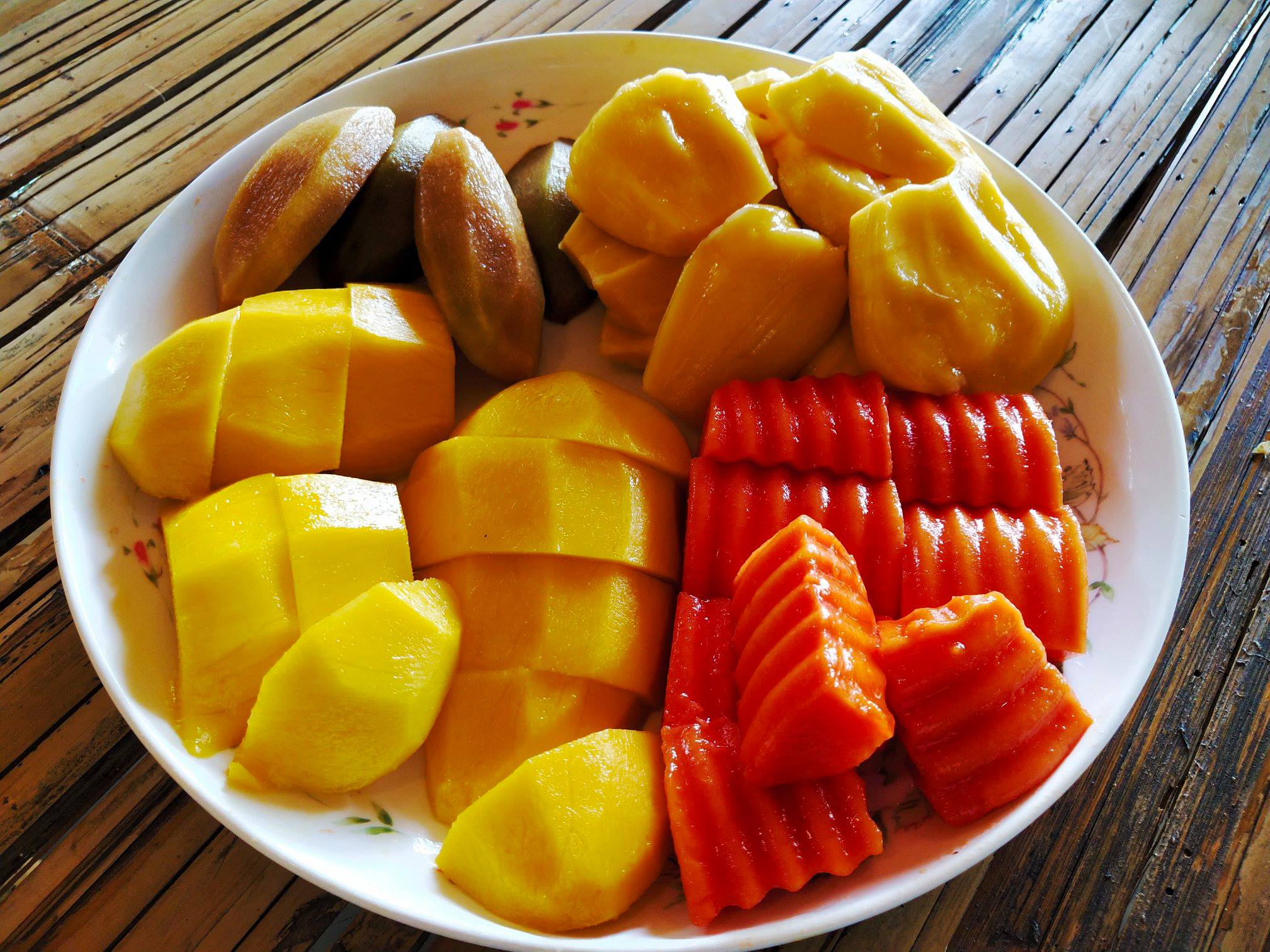 At the end of the Plantation tour, you will get some for a test.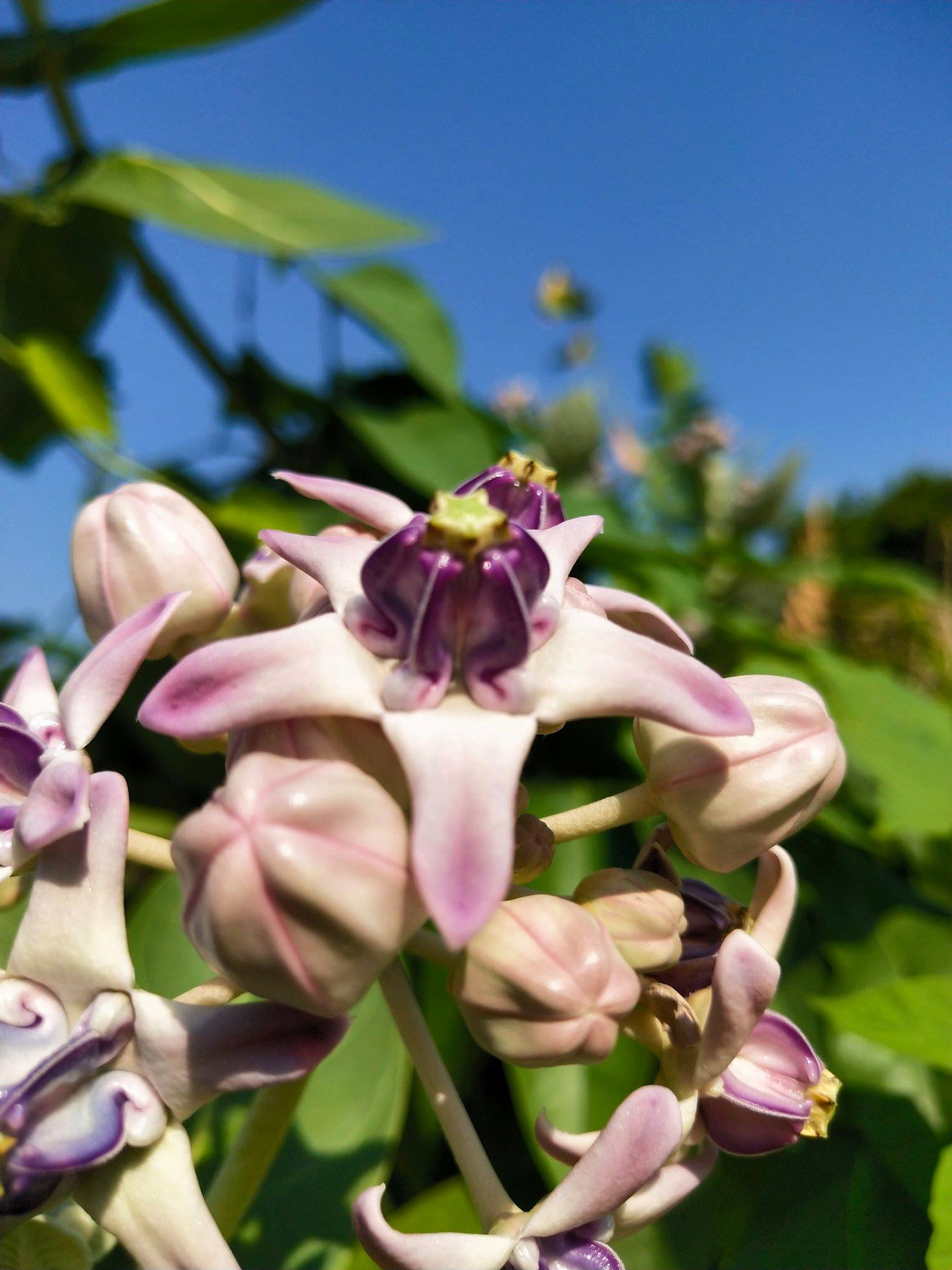 Calotropis gigantea or Crown Flower in Thai Call "Dok Rak" the symbol of Thai Airway.
In this current recession and the floating baht value, business professionals must slow down their operations. Causing more unemployment
Agricultural workers who had previously worked in the business sector had to slow down their operations, resulting in problems. Agricultural workers who have worked in various business sectors Must return to the agricultural area
Therefore, the principle of sufficiency economy is the theory of agriculture that can be used to actually see the real results like Khun Somchai's garden.
Interested contact: Khun Chai Rai, Somchai Sa-ton, 296 Moo 4, Tha Sao Sub-district, Sai Yok District, Kanchanaburi Province or call 081-9817355
Recommend program with include Fruit Plantation