Damnoen Saduak Floating Market - Kanchanaburi Bridge Over The River Kwai
Bangkok / Train Market / Damnoen Saduak / War Cemetery / Bridge over the River Kwai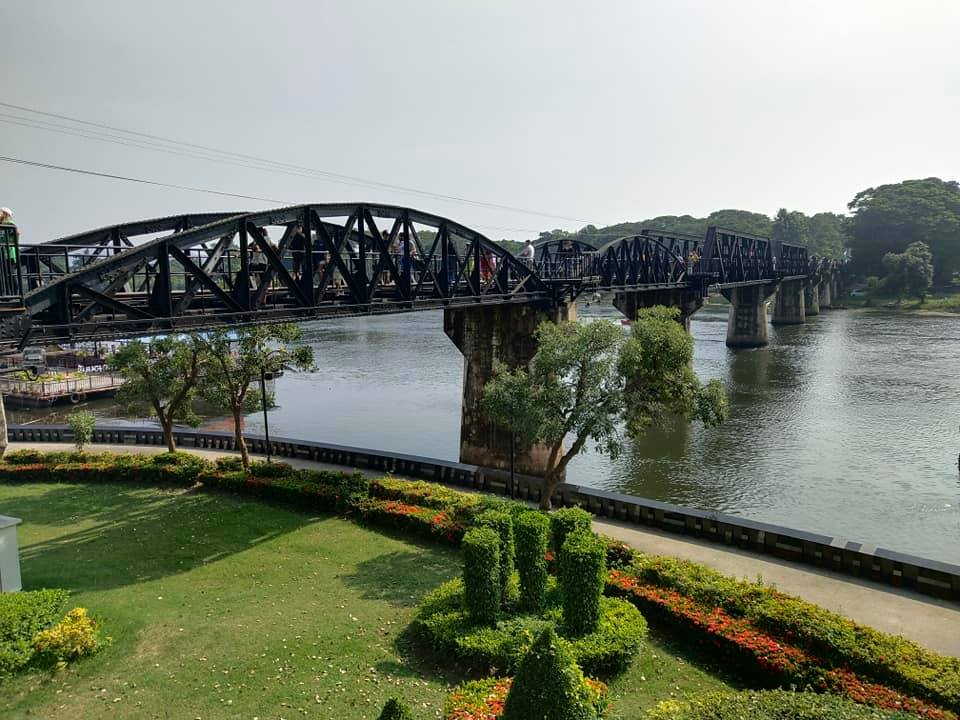 Itinerary
Eighty kilometers from Bangkok to Damnoen Saduak Floating Market the most colorful floating market in the kingdom. First arrive at small local village learn to know how to make sugar from coconut tree and visit Rom Hub Market is the one that you shall not miss.
This is one of the most amazing markets in the world! "Rom Hub Market" Marketer Folding Umbrella Market is located at MaeKlong Railway Station, in Samut Songkhram Province. Rom Hub is truly a unique market, as it is located right on the active railway track! And that's why it is also dubbed the "Market on the Railway Track". The shoppers have to walk on the narrow railway track while shopping around because all stalls are lining along the track.
It is a 100-metre portion of track between MaeKlong railway stations. Then continue to "Damnoen Saduak Floating Market" on the way visit "Sugar Factory" to see how the locals make the coconut sugar which is one of the famous products of the province Samut Songkhram. After you will enjoy a "Long-Tailed Boat" riding along the canal to the floating market area which still retains its original charm.The Damnoen Saduak Floating Market is a very attractive place for tourists to see the old style and traditional way of selling and buying fruits, vegetables, etc., from small boats.
Tourists will also see traditional Thai houses, the way they live and travel by boats, and please try riding on a small boat to experience the floating market and to see more.
Take a driving to the infamous bridge over The River Kwai.
Visit Don-Rak War Cemetery, This "War Cemetery" is also known as the Kanchanaburi War Cemetery. It is located opposite Kanchanaburi Railway Station on Sangchuto Road. It contains the remains of 6,982 Australian, Dutch and British war prisoners who they lost their lives during the construction of the Death Railway.
Where you'll see and some leisure walks at the famous "Bridge over the River Kwai" where it was built by prisoners during 2nd World War.
End of program drive back to Bangkok.
Meeting/pick-up point: Hotel Lobby in Bangkok
End of tour: Hotel Lobby in Bangkok
Duration: About 8 hours.
Start/opening time: 06.30 AM.
End/closing time: 16.00  PM.