Surin's Elephant Roundup will be held 18 to 19 Nov 2017 in Surin, Thailand with 20 decorated floats with food the elephants and 300 domesticated elephants will parade for the food and have a feast of a lifetime.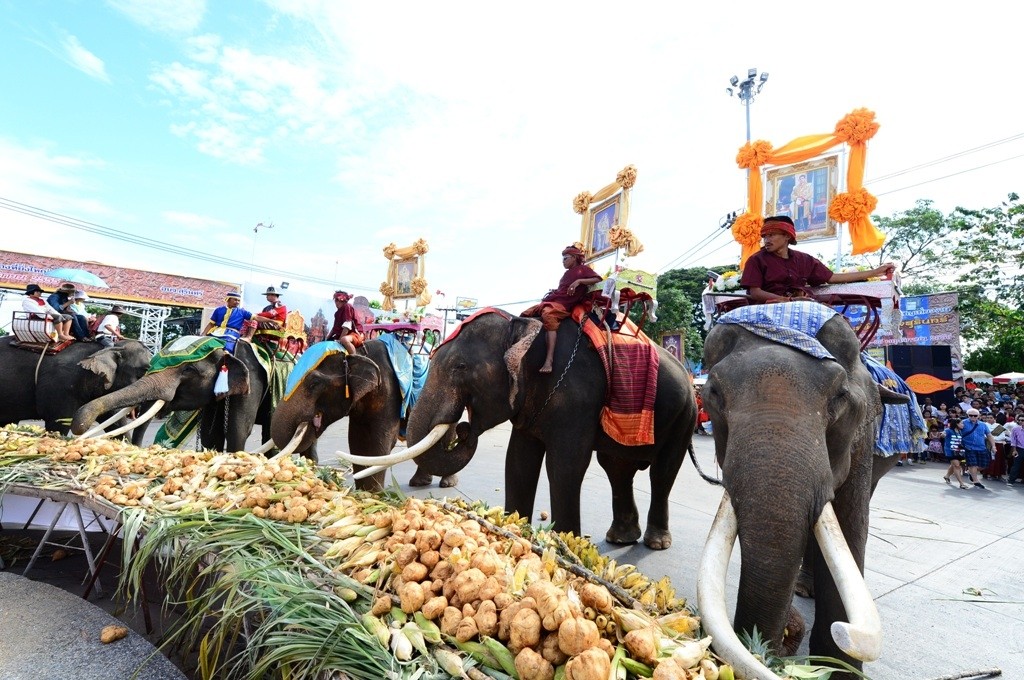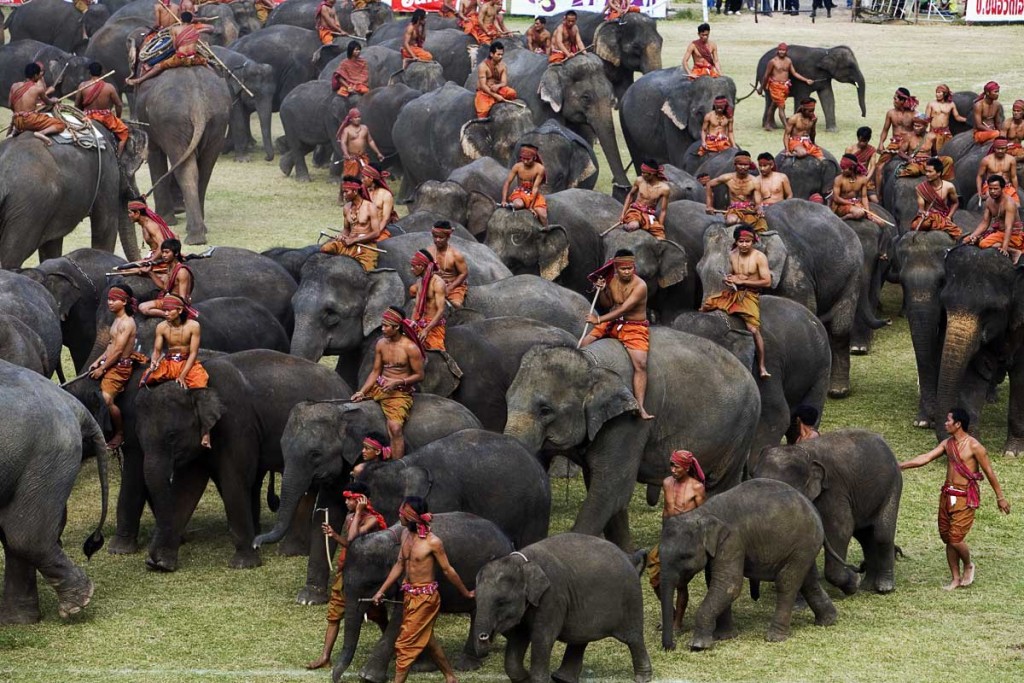 Surin, the northeastern province is very well known to both Thai people and international tourists as "the Land of Elephants."
It has been presenting the Elephant Round-Up for more than 50 years.
Surin's Elephant Roundup is an event committed to promoting tourism and preservation of the local way of life between humans and elephants.
Surin Elephant Performance Ground and Si Narong Stadium, Surin Province
Now, as an internationally recognized event, Elephant Round-Up begins with a wonderful elephant parade through the streets, and the famous "elephant breakfast".
After that, the shows also include elephant talent competitions, demonstration of the various techniques used to capture and train elephants, a presentation of ancient elephant warfare techniques, a series of shows displaying the strength and skill of the animals, such as football games and a tug-of-war between men and elephants.
There are also cultural performances, entertaining shows and food for all people to enjoy.
Chains of Elephants carrying dignitaries, tourists and their handlers also known as Mahouts, saunter into town and congregate at the roundabout in the south end of the city, where a feast of fruit is devoured.
Tourists and locals get a chance to mingle with these massive mammals and feed them first hand.
Saturday and Sunday the Elephants convene at the Stadium for displays of skill and mastery with music, games, and an array of traditional customs and attire. Surin's Elephant Roundup is an event and I like events…