Narathiwat Highlights
– Narathat Beach, is a five-kilometer-long beach where a kolae boat competition is held.
– Narathiwat Central Mosque, is a three-story building of an Arab style.
– Khao Kong Buddhist Park, where the golden Thaksin Ming Mongkol Buddha image is enshrined.
– Pa Jo Waterfall, the biggest waterfall in Narathiwat with its nine tiers and also a source of golden-leaf trees or Yan Da Oh.
– Sirindhorn Peat Swamp Forest, the biggest peat swamp forest of Thailand.
Located approximately 1,150 kilometers south of Bangkok, Narathiwat is the southernmost province in Thailand where it is one of five that border Malaysia, in this case at Amphoe Su-ngai Kolok, where the southern railway line ends.
With Amphoe Su-ngai Kolok serving as an economic and border tourism center, the province welcomes an increasing number of Malaysians and Singaporeans on short holidays or Shopping sprees.
In addition to its cultural attractions, Narathiwat has beautiful beaches and is the region where most Thai gold is mined.
What to see in Narathiwat:
1.The 300 Year Old Mosque (Wadil-Husen Mosque)
The 300 Years Mosque also known as Al-Hussein Mosque or Talo Mano Mosque is one of the oldest mosques in Thailand. Located in Narathiwat, a southern province in Thailand, it is in use today by the large Muslim community in the area. The mosque was built in 1634 to serve the newly settled Muslim community. It is the oldest wooden mosque in Thailand. Beautifully made wooden mosque rich with history. It combines with several eastern architectural without a single nail entirely."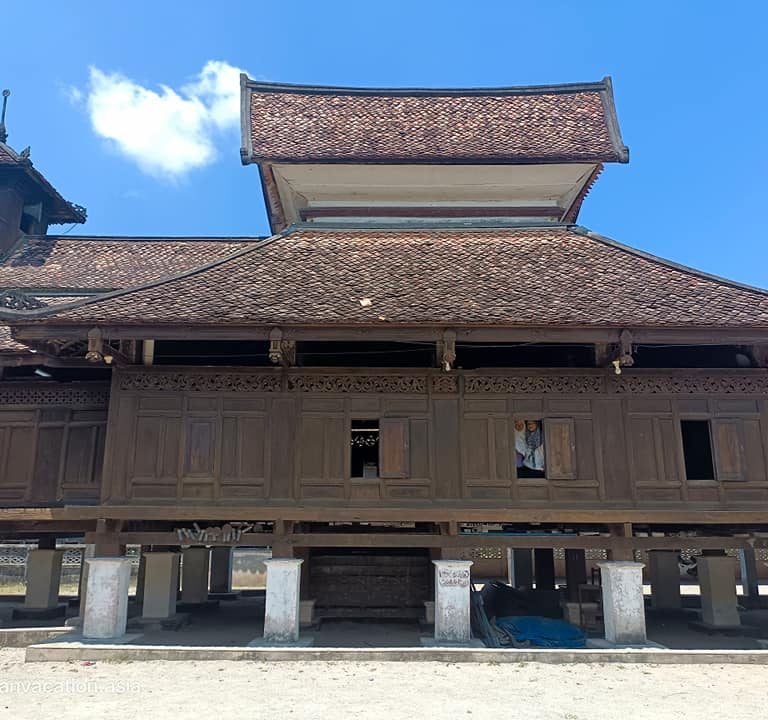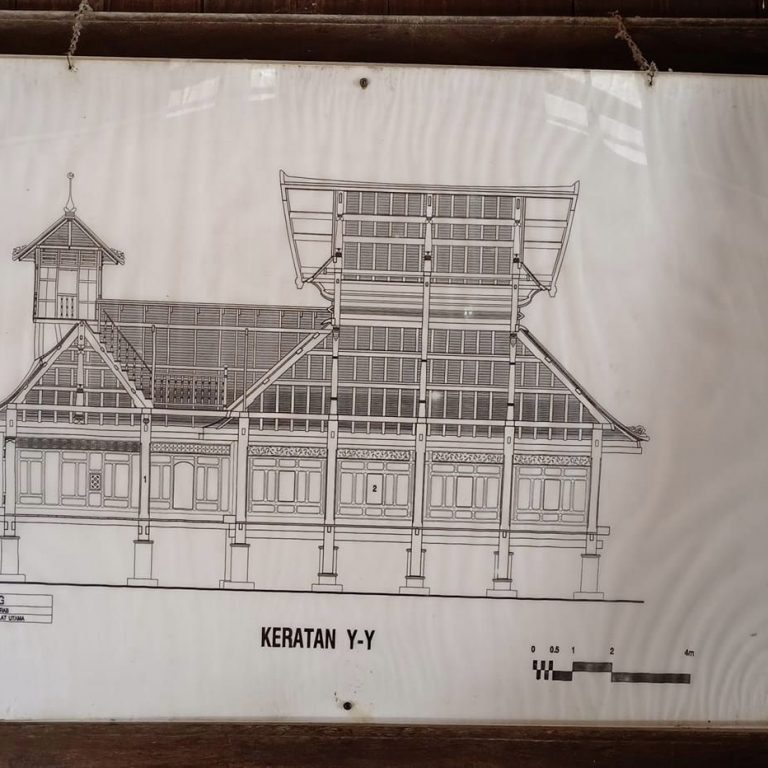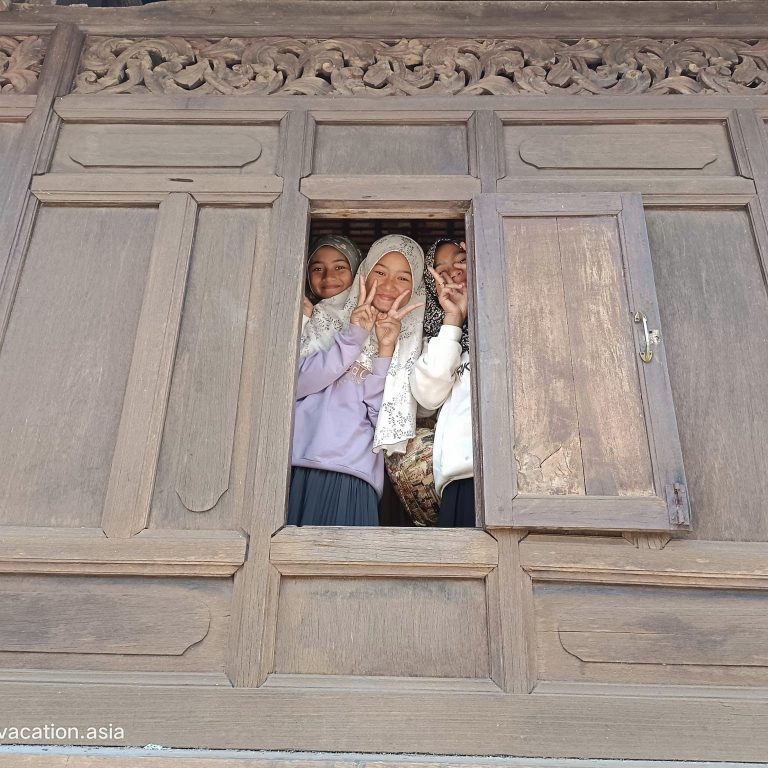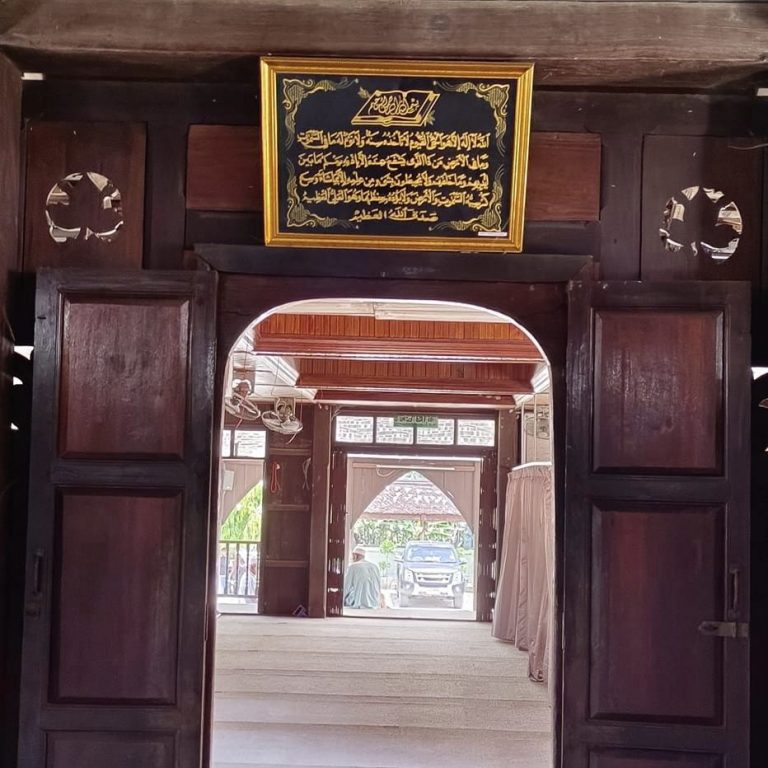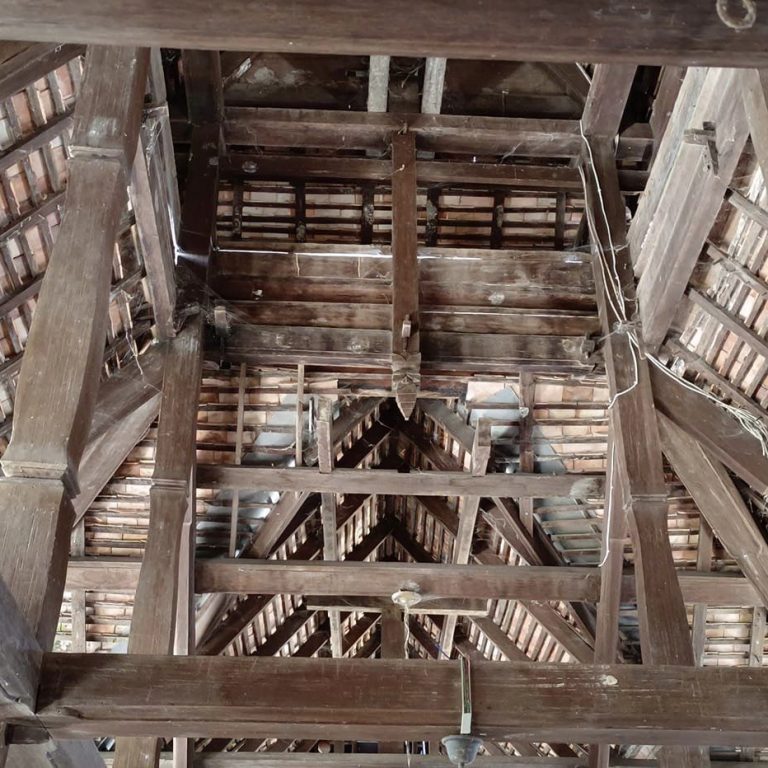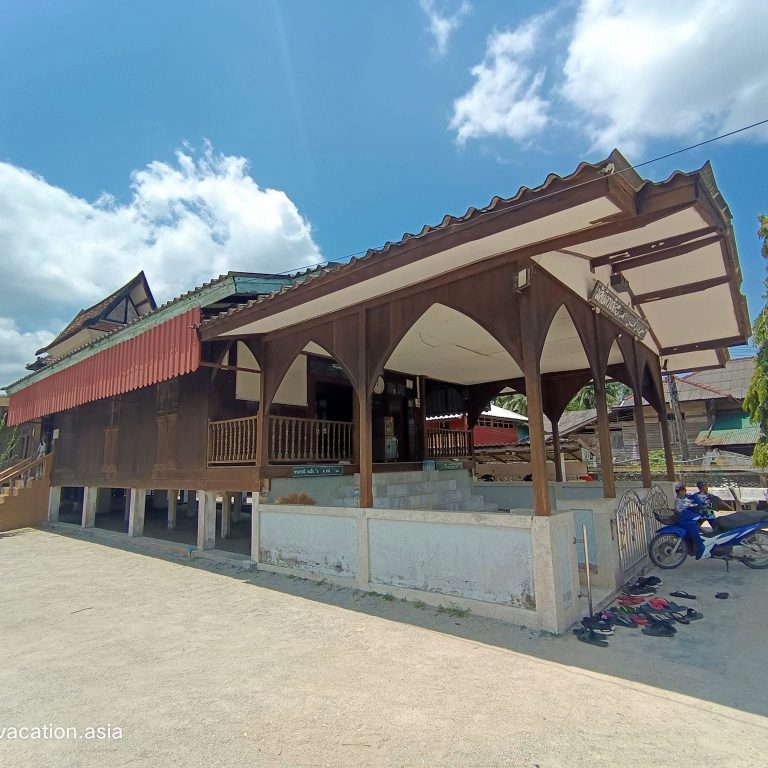 2. Budu fish sauce factory
Southern Thai Fish Sauce – Nam Bu Du (น้ำบูดู)
Budu (น้ำบูดู) is the famous southern-style fish sauce, made from little fishies that have been fermented for nearly a year and produce such delicious sauces and relishes.
Nam-Budu (Local name)
Ingredients
Sea water or brackish water fish and salt.
Fish normally used:
Stolephorus indices (Sai-ton)
Clupeoides sp. (Ka-tak)
Sardinella sp. (Lang-Khieo)
Fermentation: 3-6 months.
Storage life: 1-2 years.
Production: In the home or as a village industry, mostly in the south.
Properties: Budu is a viscous brown liquid, with grey colloidal fish flesh separated from the fish bones suspended in it, and has a salty taste.
The whole fish are washed and drained, then mixed with salt in the proportion of 3:1 to 2.5:1, by weight, and packed tightly in an earthen jar. The jar is TOPped with more salt, covered with a bamboo mat, and left in either sun or shade for 3-6 months.
Consumption
In the South, it is eaten by adding chili, shallots, sugar, and lime juice. In the Central Region, it is boiled with lemongrass, galangal, and bitter orange leaves, then decanted off and consumed with rice and various vegetables. This is known as Khao-yam which is a very popular dish in Thailand.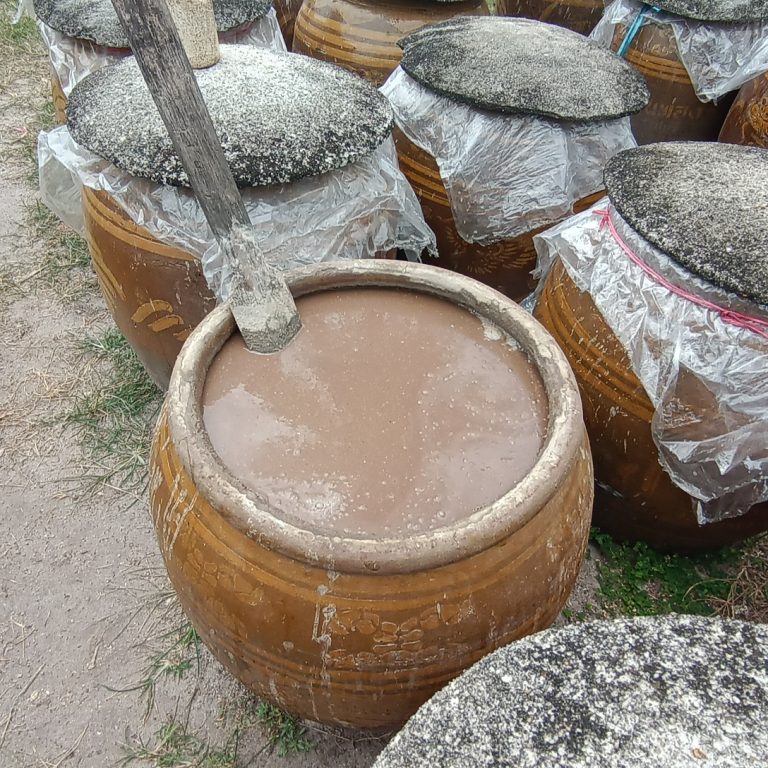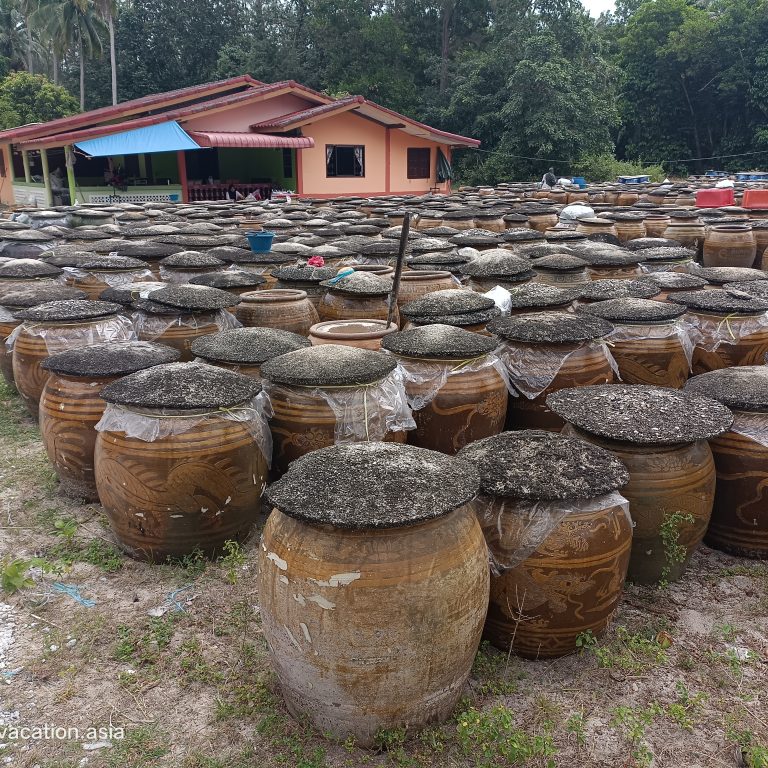 3. Su-Ngai Kolok Checkpoint
The largest border trading area in the province, the checkpoint opens between 5.00 a.m. and 9.00 p.m. Cross-border traffic is via a bridge common between Thailand and Malaysia. Thais like to cross to Rantu Panyang to buy electrical goods and snacks while Malays come over to shop for Food and fruits.
The largest border trading area in the province, the Su-ngai Kolok Checkpoint also consists of a bridge between Thailand and Malaysia. Many Thais enjoy crossing over to Rantu Panyang to buy electrical goods and snacks, while Malaysians also cross over to Thailand shop for Food and fruits.The checkpoint is located around 1 kilometer from Su-ngai Kolok train station. There are 2 routes from the city. The first is via Highway No. 4055 (Narathiwat-Rangae). Proceed along the highway and turn left at Ban Manang Tayo, then take Highway No. 4056 to Amphoe Su-ngai Padi into Su-ngai Kolok. The second route is by taking Highway No. 4084 from Narathiwat town to Amphoe Tak Bai, turning right to Highway No. 4057 (Tak Bai-Su-ngai Kolok) and proceeding for 66 kilometers.From Su-ngai Kolok Checkpoint, visitors can drive across the bridge to Kota Bahru in Malaysia, but each car must be insured. Border passes are required.The checkpoint is open daily from 5.00 am-9.00 pm. For a border pass or more information, call 0 7361 4296.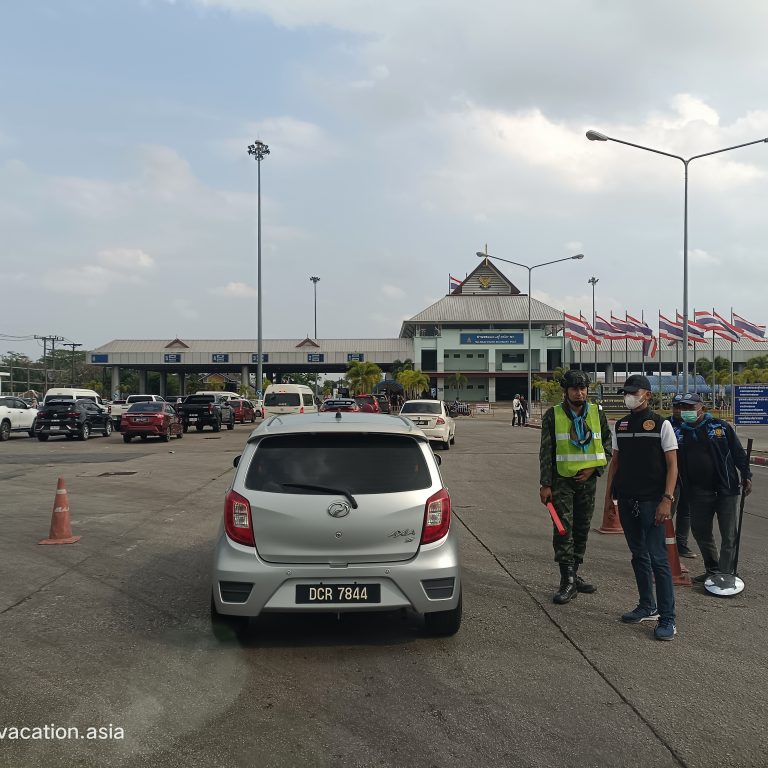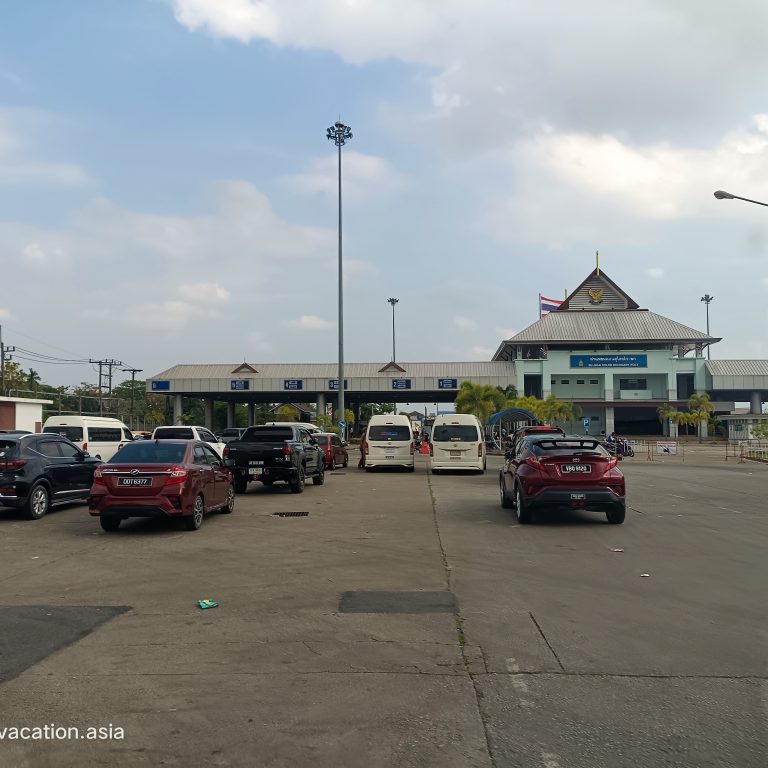 4.Sungai Kolok Railway Station
Sungai Kolok is at the very bottom end of Thailand's Southern Railway Line. This train station is popular with passengers traveling to and from destinations on the East Coast of Malaysia such as Kota Bharu and the Perhentian Islands.
Located about 1 km from the border with Malaysia.
There are two fast trains a day going northwards to Surat Thani and eventually Bangkok. The first of these two trains depart at 11:43 and the second at 14:20.
The train journey from Sungai Kolok to Surat Thani takes around 10 to 12 hours. The journey all the way to Bangkok takes 20 to 22 hours.
Sungai Kolok Train Station lies at the bottom end of the Southern railway line some 1,208 km (750 miles) from Bangkok's Hua Lamphong train station.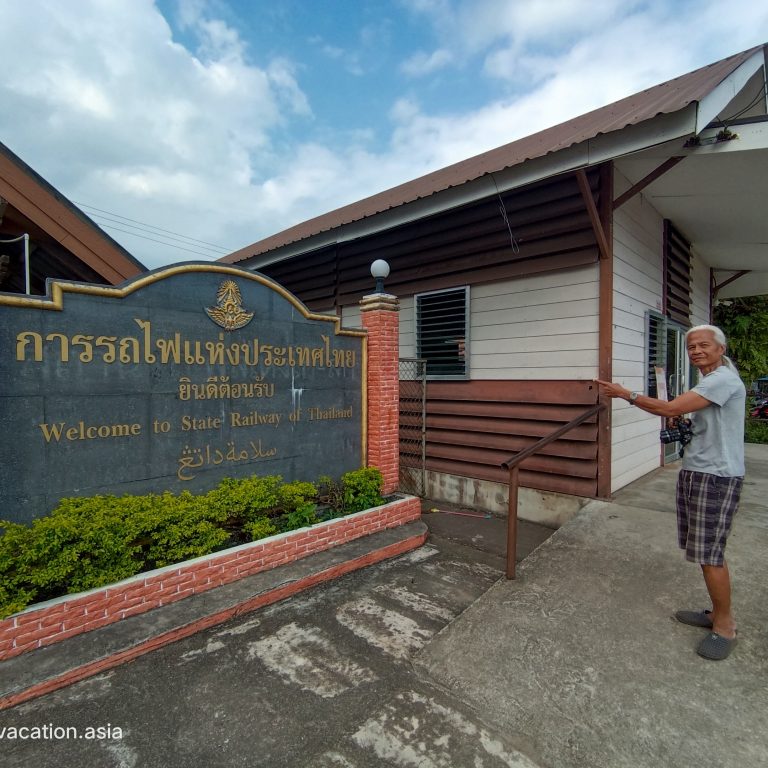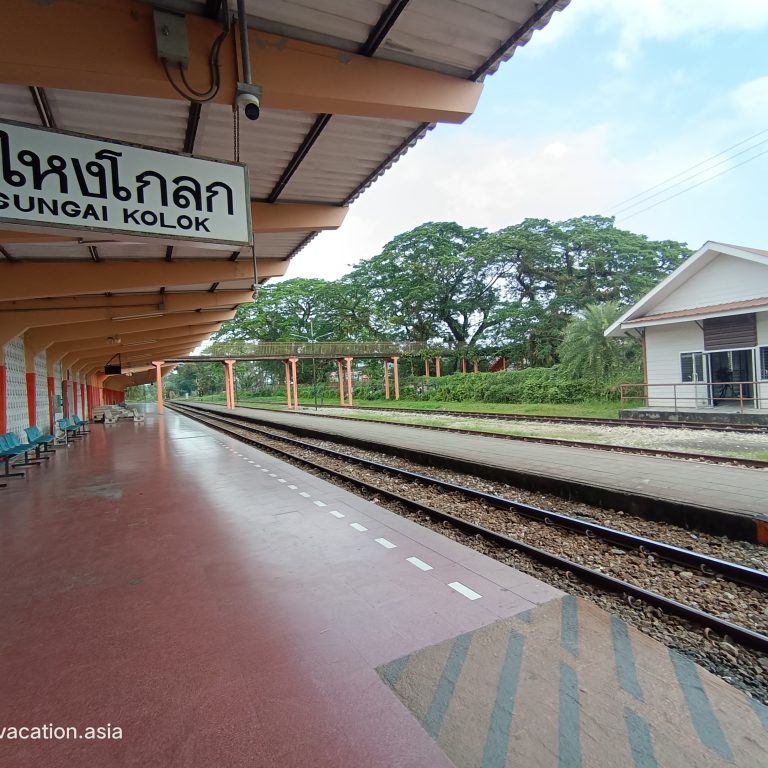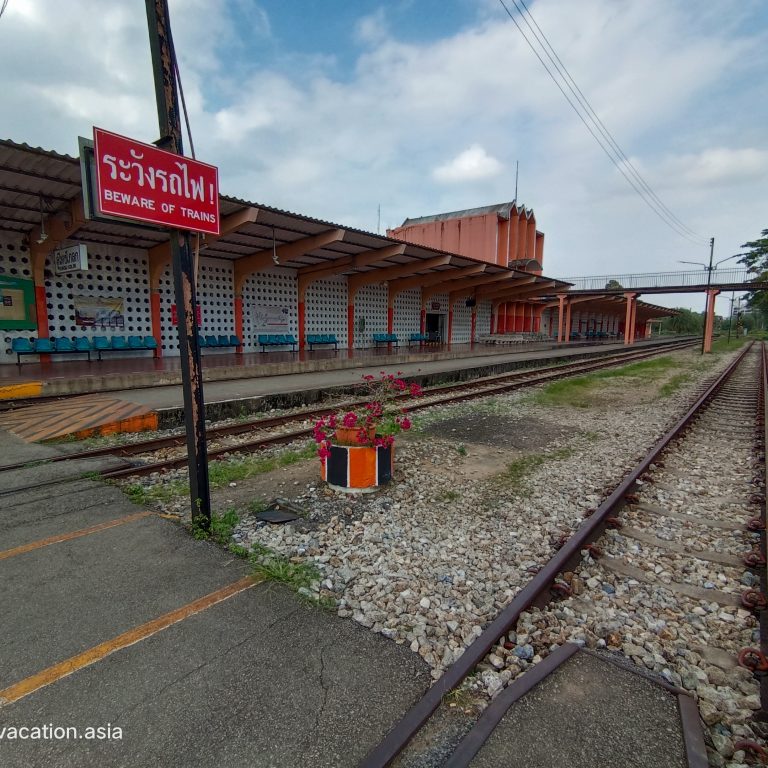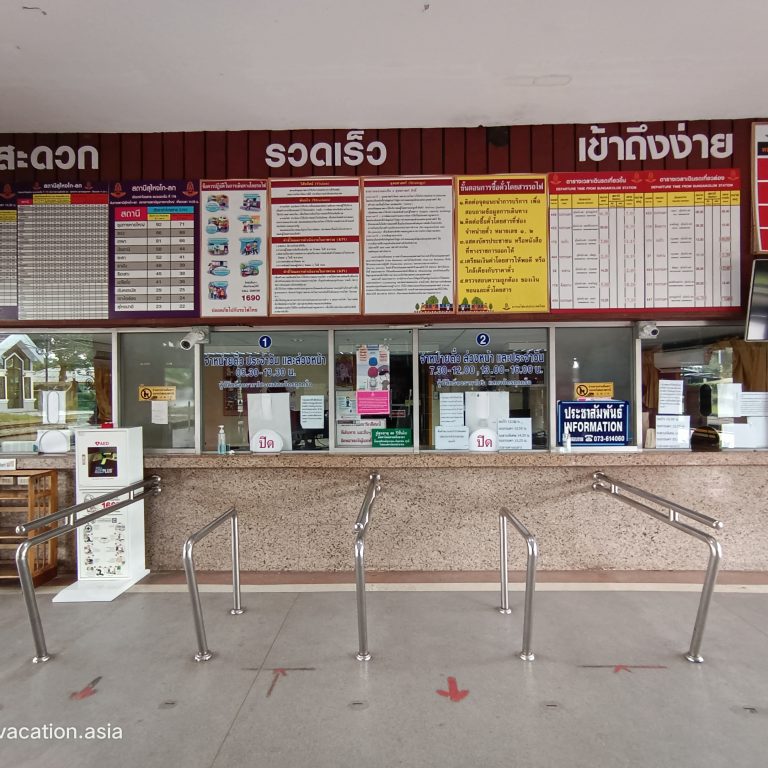 5.One of the top 20 Most Common Plants in Thailand, Narathiwat
The rubber tree (Ficus elastica) is a large tree with wide, oval, glossy leaves. Its milky white latex was used for making rubber before the Pará rubber tree came into use, hence the name. The rubber tree is often grown in cooler climates.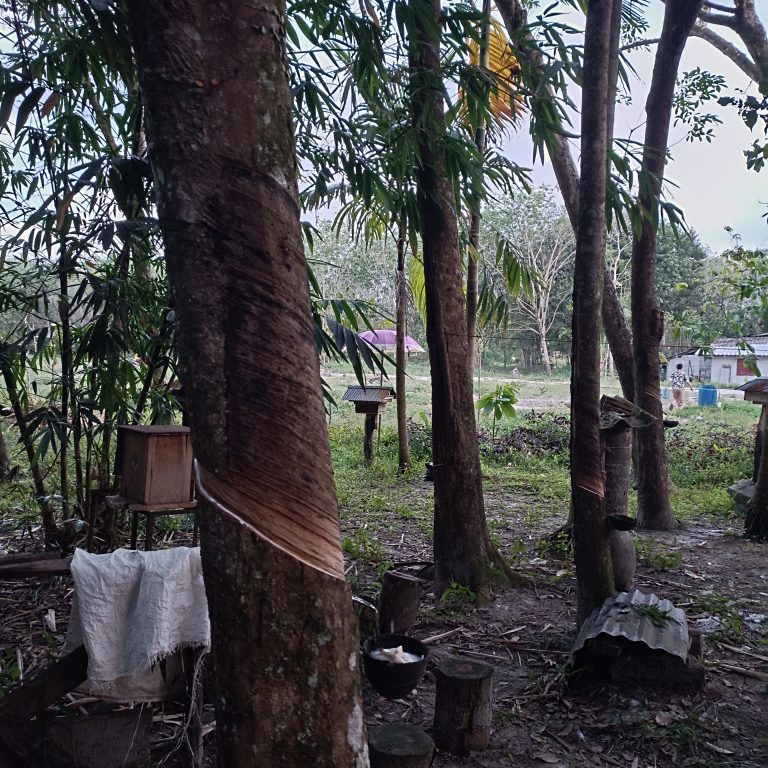 6. One of Thailand's native stingless bees ชันโรง (channarong).
Stingless bee hive
Stingless bees naturally nest in hollow trunks, tree branches, and rock crevices; if available, they'll go for manmade cavities. Commercial honey producers keep common honeybees in boxes layered with removable screens, but stingless honeybees have a different way of architecting their hives.
Puny Pollinators
Stingless bees are closely related to common honeybees, carpenter bees, orchid bees, and bumblebees. They have strict hierarchies like any other apian species, but stingless bee castes are determined by how much pollen an individual consumes. (Related: "What Happens If the Honeybees Disappear?")
The insects are highly social, with a ratio of one queen to thousands of worker bees. The species referenced in this video, Tetragonula carbonara—called "sugar bag bees" in Australia—can be found in tropical habitats along the northern and eastern parts of the country.
In general, Australian stingless bees are black with white fur on their faces and sides, and they measure a minuscule fraction of an inch. (Less than one-sixth of an inch, to be precise.) Some beekeepers maintain colonies to harvest small amounts of honey, as a single hive can make fewer than four cups each year.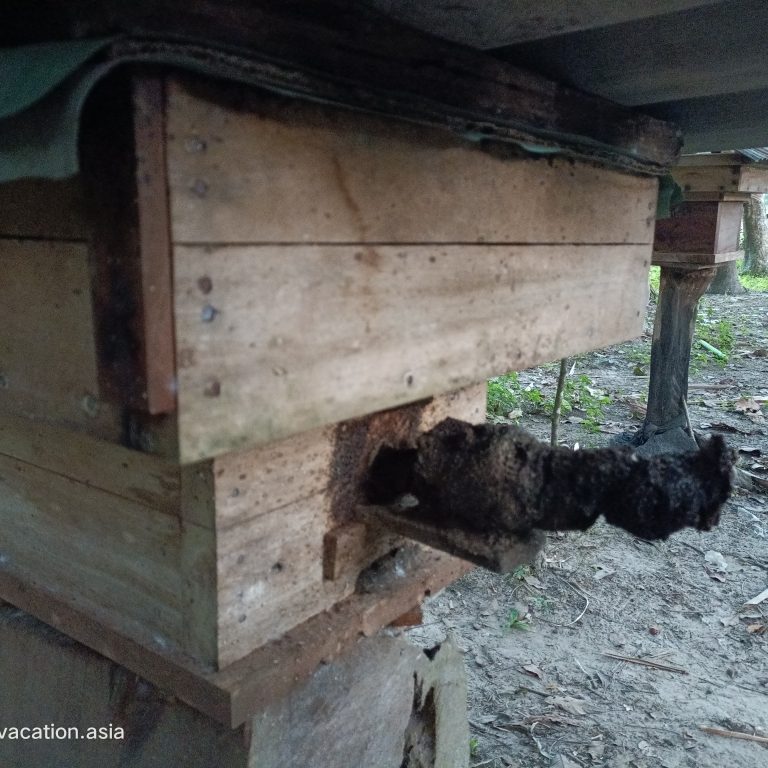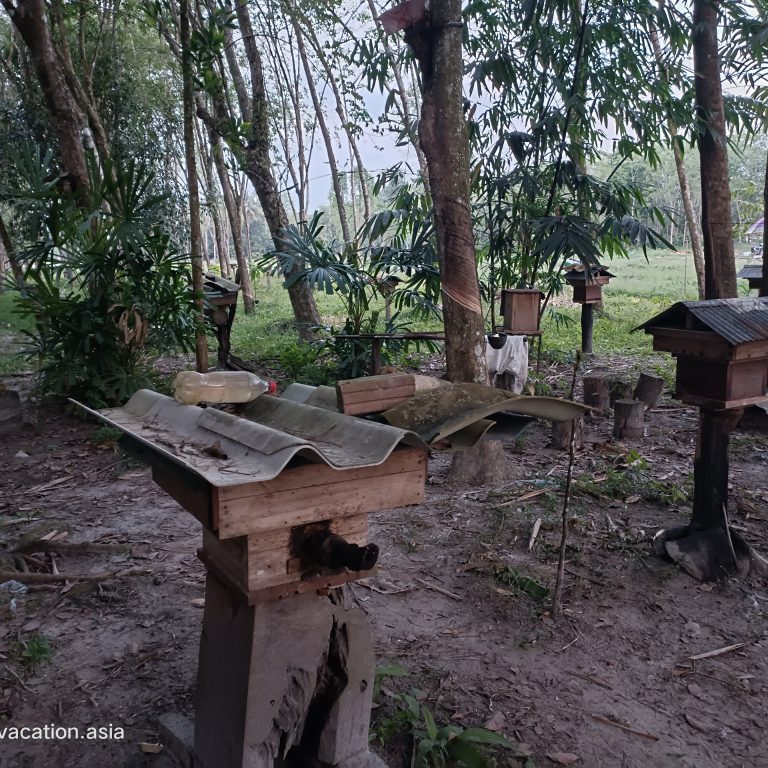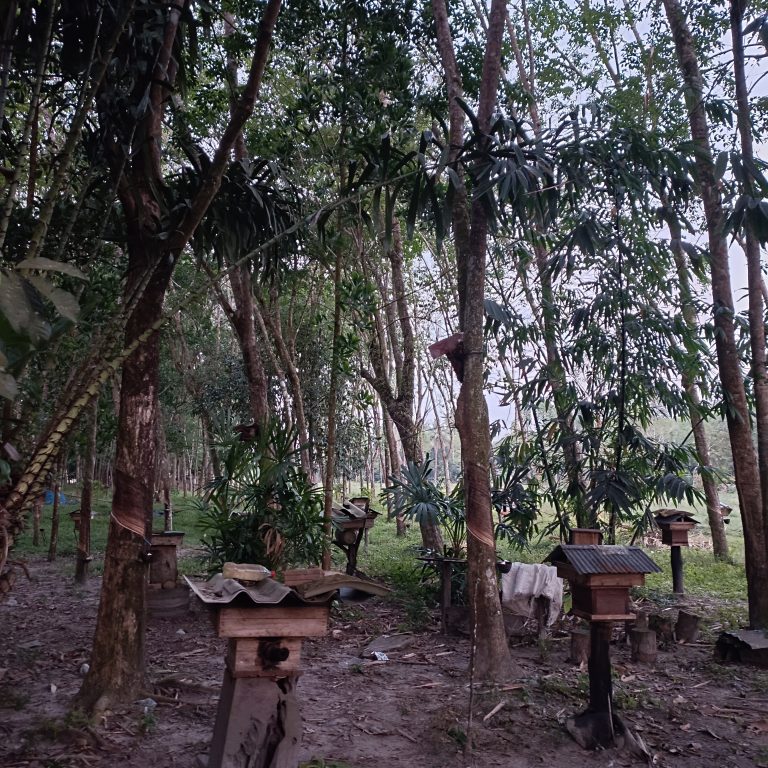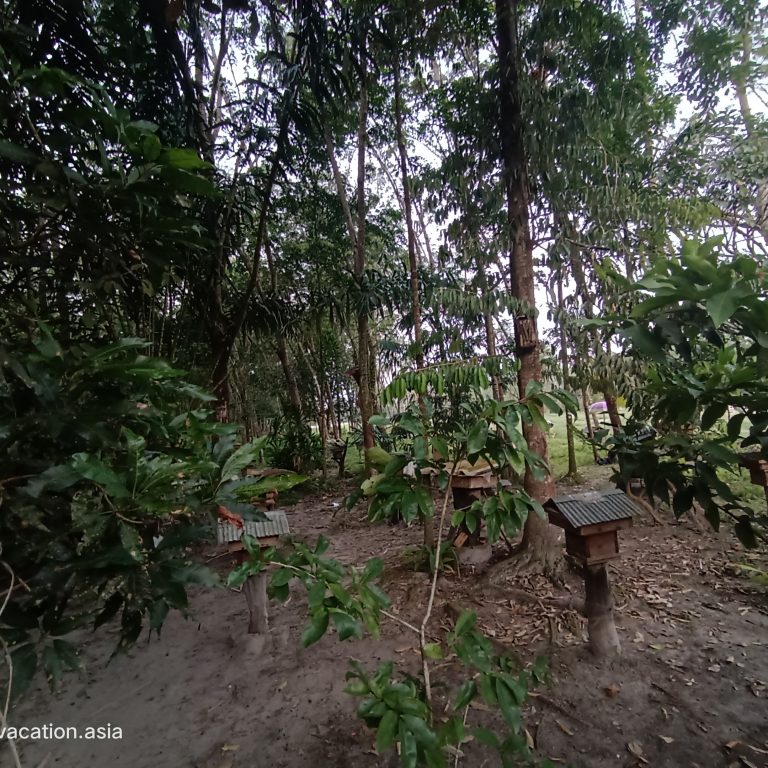 7.Golden Buddha in Khaogong temple,
Taksin Mingmongkol, Thailand The golden Phra Buddha Taksin Mingmongl in Narathiwat is the biggest one in the southern region of Thailand.
Phra Phuttathaksin Mingmongkol was built on June 22, 1966, and is located on Narathiwat-Lampura-Ngae Road with an area of ​​approximately 227,200 square meters and only 9 kilometers from Narathiwat town. Narathiwat Province has given the government and public society cooperation to improve the surrounding areas around the Buddha image, which was announced as the Buddhist Park in Khao Kong. There is also a Buddhist temple in the style of a prostrated elephant offering lotus flowers and a bell-shaped Sirimahamaya pagoda that is inverted inside and airy, a former cultural and historical attraction created by humans.
There is a seated Buddha image of Buddha giving boons, the most beautiful and largest in the south. It was built according to the Buddhist art style of southern Indian artisans, containing the Buddha's relics on the left side of the Buddha image.
Wat Khao Kong Mongkol Mingmit Patitaram is an old temple that was built during the reign of King Rama V and became an abandoned temple for a while until the monks came to live there again in 1951, thus receiving restoration now and also enshrined Phra Buddha Thaksin Mingmongkol, a Buddha image in the posture of giving his first sermon sitting cross-legged on the top of the mountain. It is a southern Indian artisan art in the Chola prevalent style in the southern and Malay areas.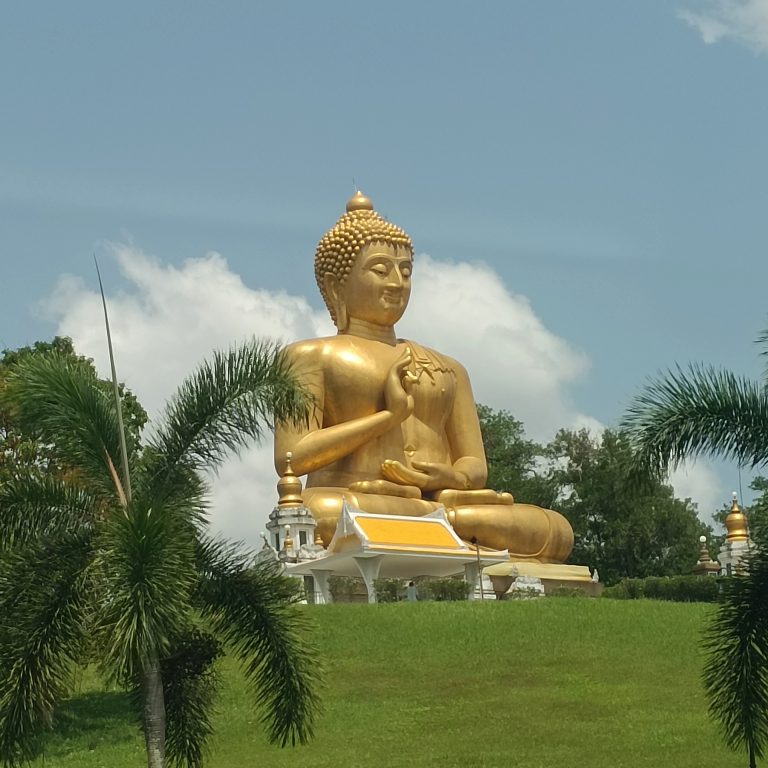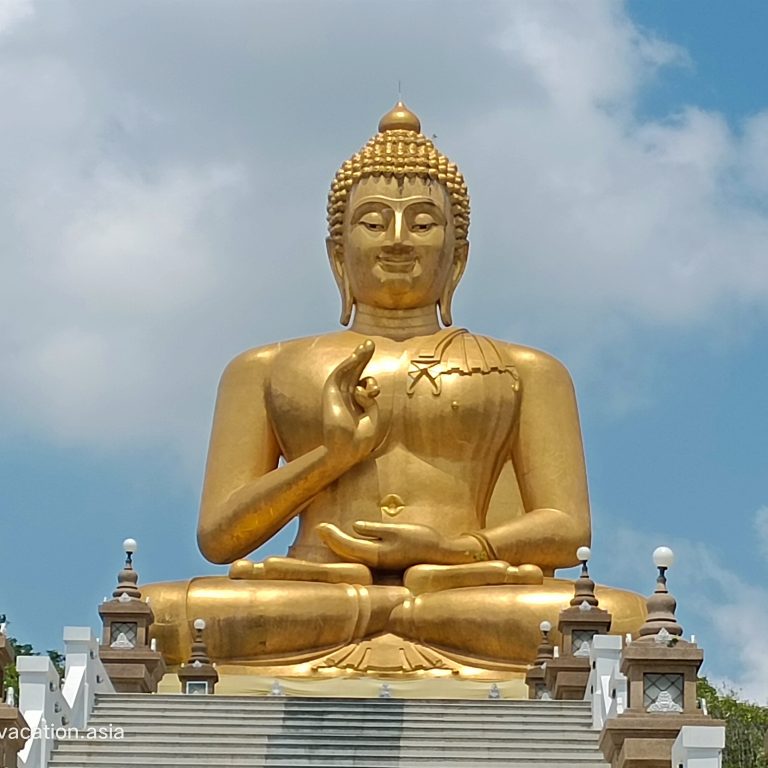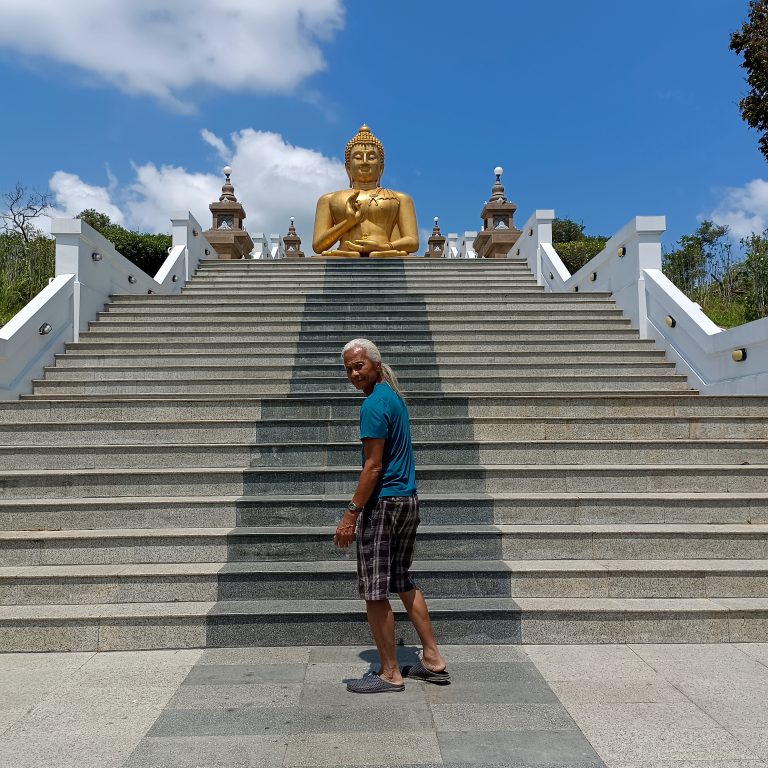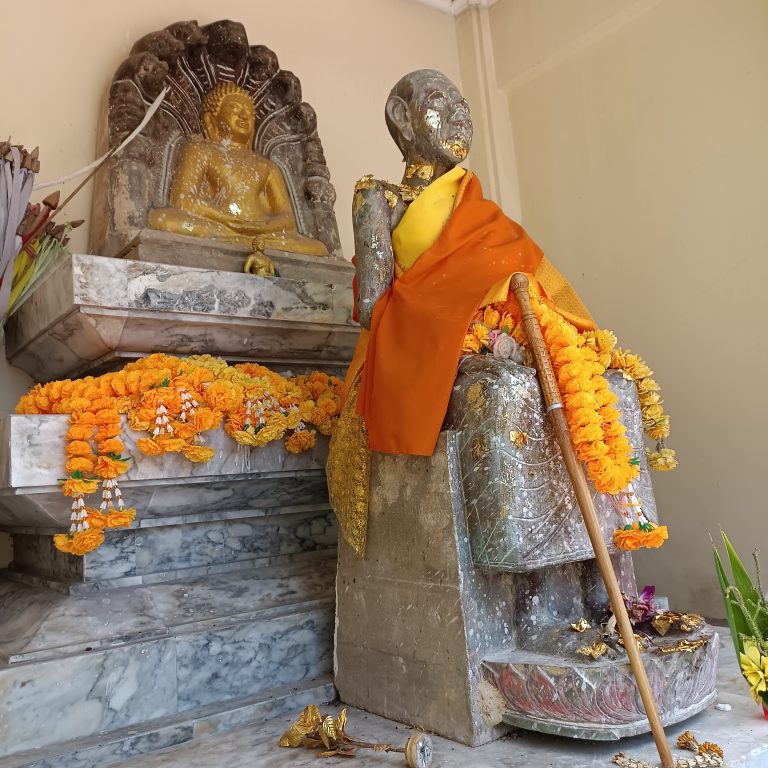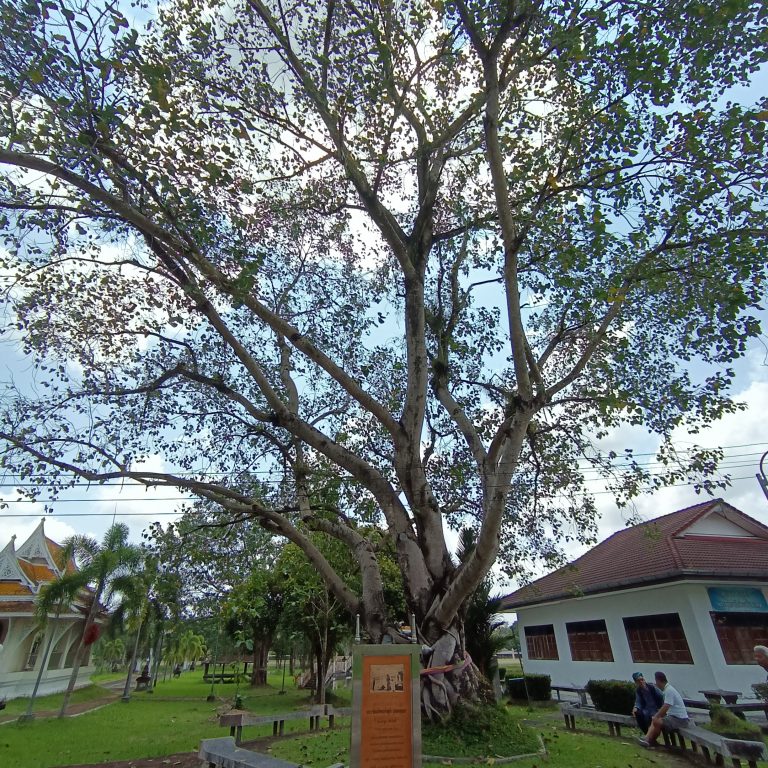 8. A kolae boat at Hat Narathat, kolae boat is a traditional fishing boat used in the lower southern provinces of Thailand. It is a small coastal boat, between 10 and 12.5 meters long, the bow and the stern being higher than the hull. Designs on the boat are a combination of Malay, Javanese, and Thai styles, with an emphasis on Thai patterns.
This white-powdered sandy Beach stretching for 5 kilometers is located near the estuary of the Bang Nara River, where the annual Korlae Boat races are held. The beach is naturally decorated with dense pine trees, which provide a tranquil shady area suitable for pitching tents. Several beachside restaurants serving southern-style CUISINE and Accommodation facilities are provided. The view from the beach is impressive, as there is a backdrop of Fishing villages extending along the river and the bay is full of Korlae fishing boats.
This white sand Beach stretches for 5 kilometers near the estuary of the Bang Nara River, where the annual Korlae Boat races are held. The beach is decorated with densely growing pines, which provide a tranquil and shady area for camping. Several beachside restaurants serving southern-style CUISINE and Accommodation facilities are provided. The view from the beach is impressive, as there is a backdrop of Fishing villages extending along the river. The bay is often full of pretty Korlae fishing boats. Narathat Beach is located just 1 kilometer from town on Phichit Bamrung Road. Visitors can easily hire motorcycles, three-wheeled vehicles, or mini-buses to take them from the town to the beach.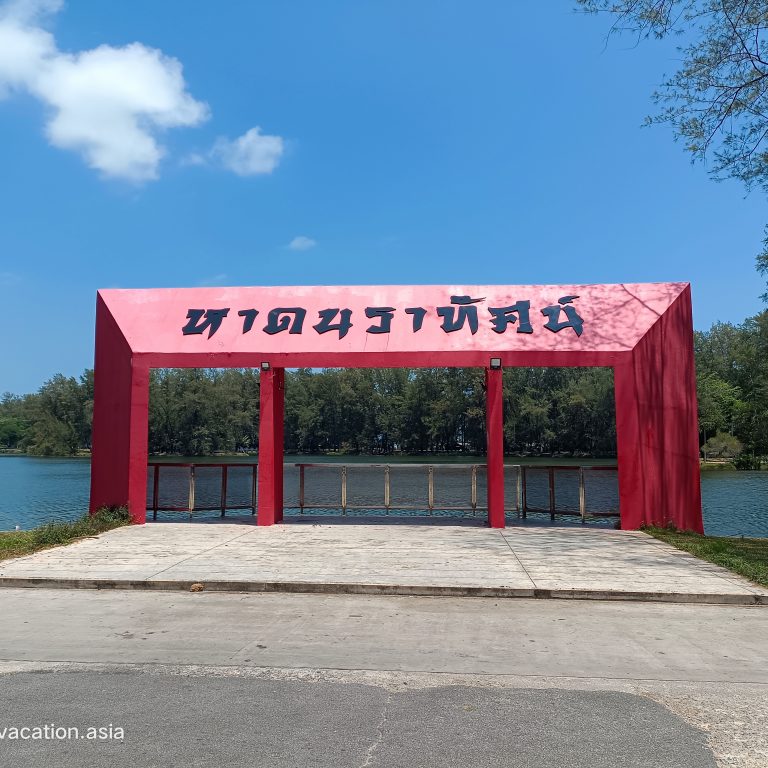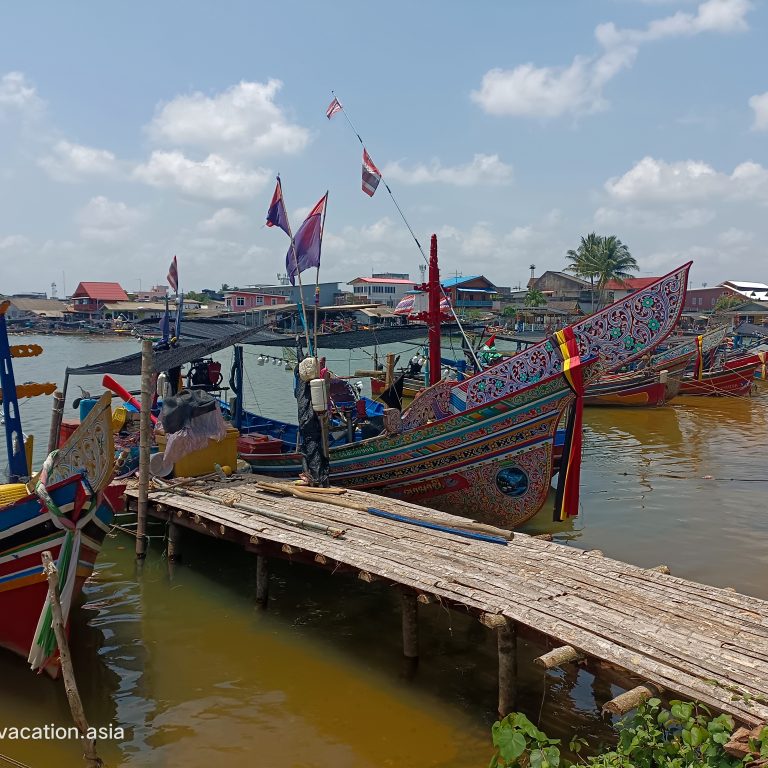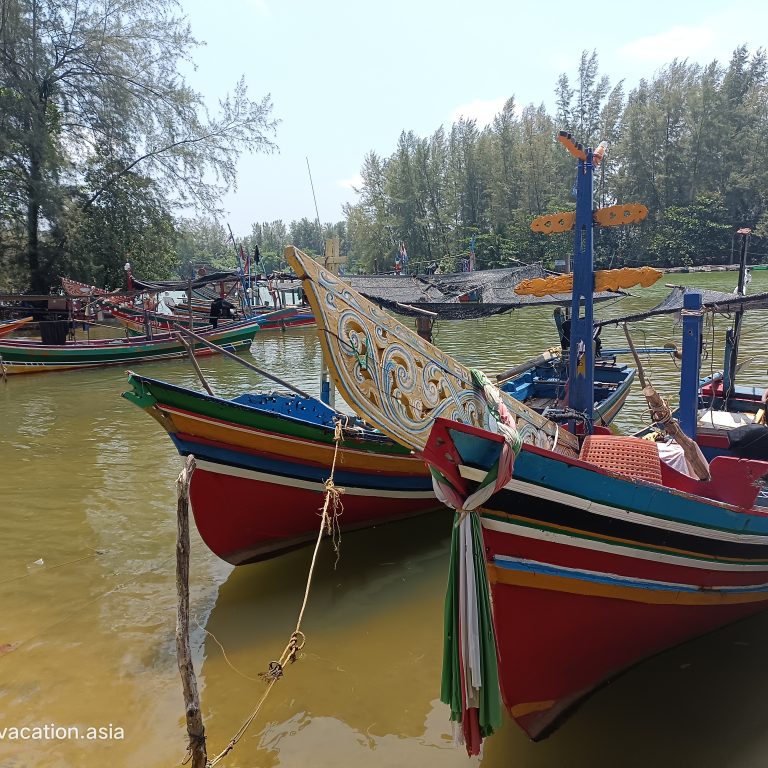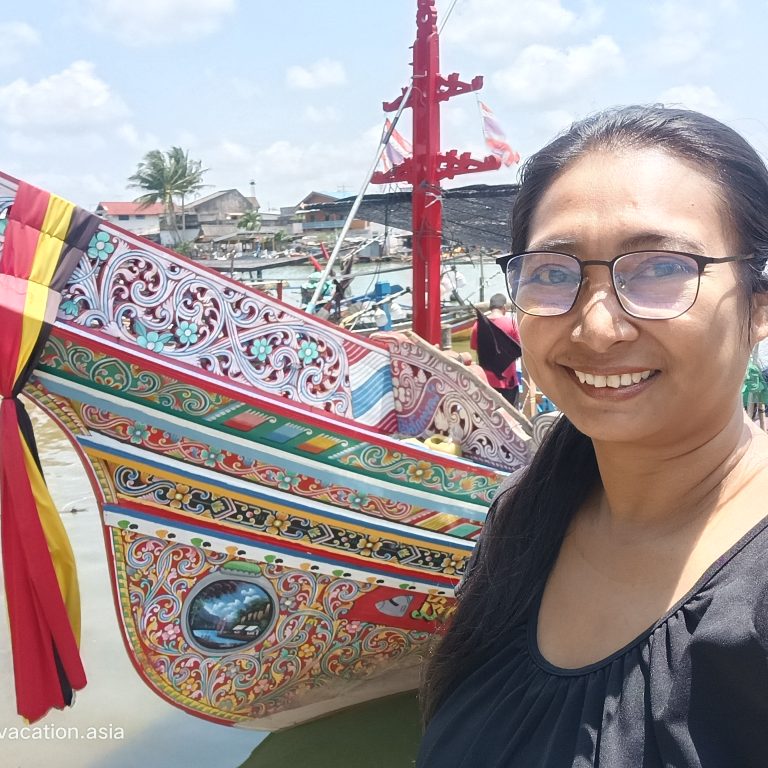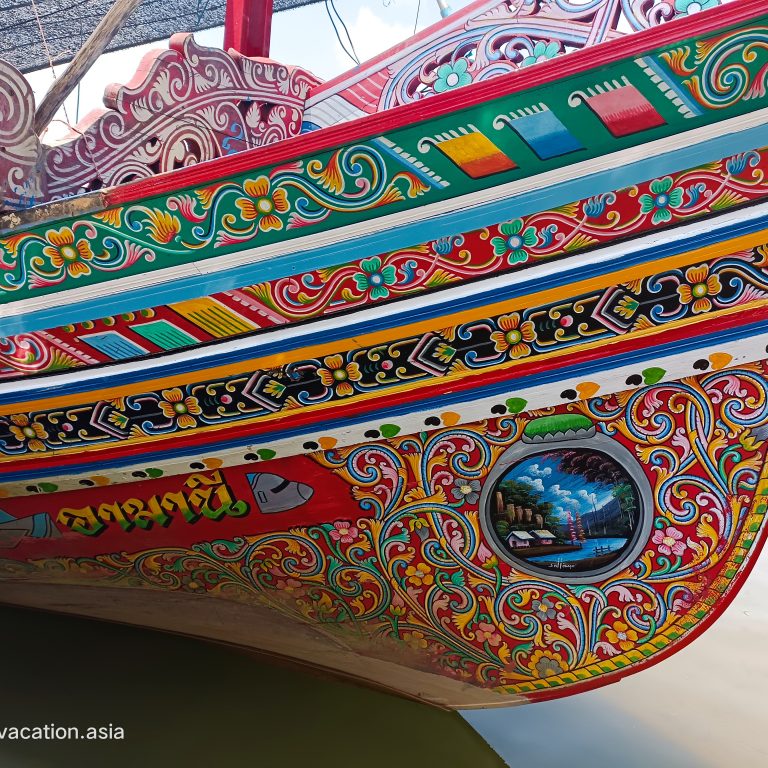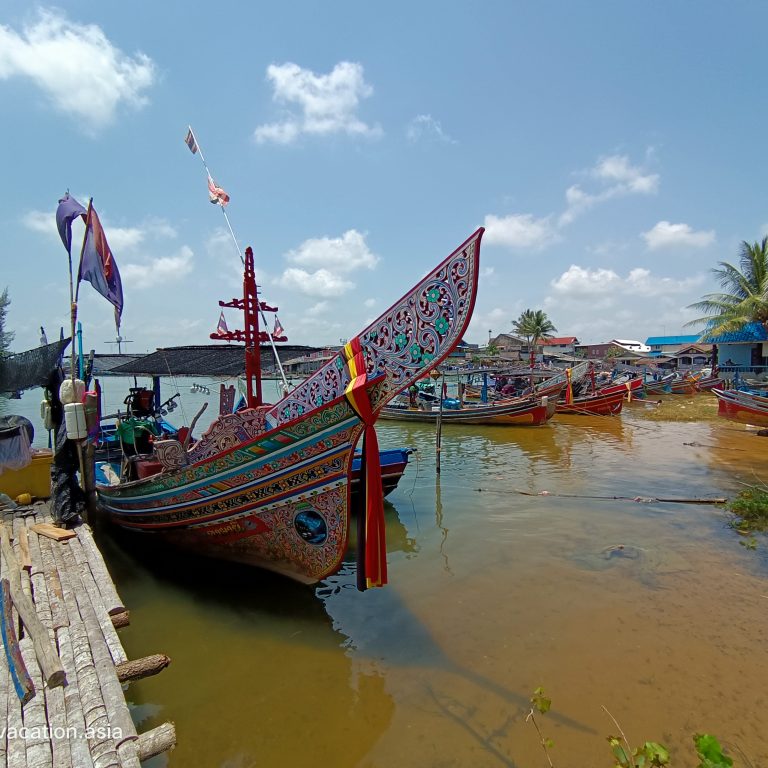 Morning talk with a warm welcome in the community, Narathiwat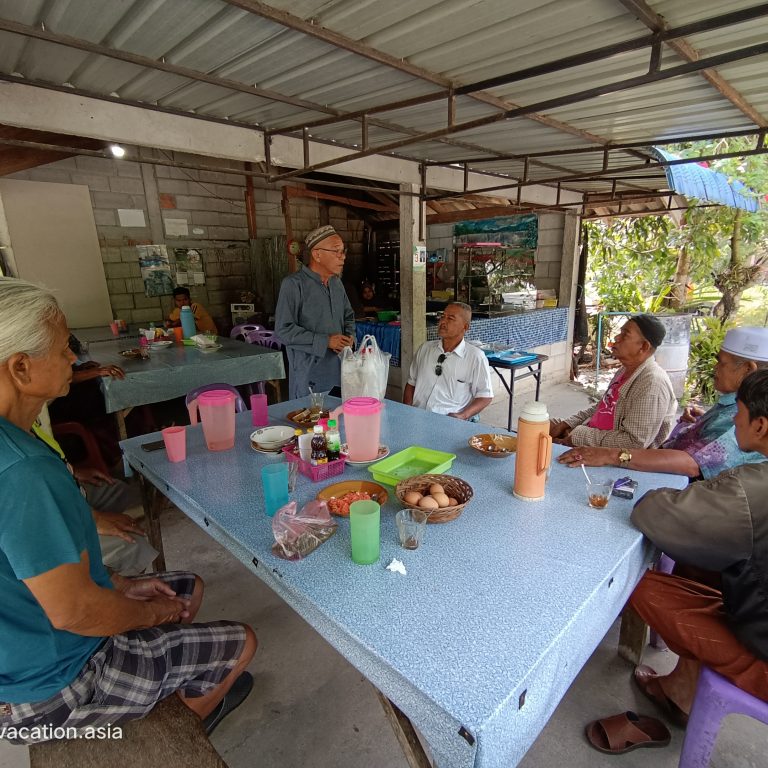 Khao Yam, breakfast of the locals
Khao Yum, is a specialty of Southern Thai cuisine that has become popular in Bangkok in recent years because of the healthy, clean eating trend! This dish is similar to the Malay nasi kerabu, and in fact, many Southern Thai dishes have Malay roots.
The rice is can be dyed blue for Khao Yum, although you can most certainly use plain white rice, OR dye the rice a different color such as yellow (turmeric or saffron) or pink (beets). The dressing, or what we call "nam budu" is the most important part: it's sweet, salty, umami and is key to the unique flavor of this salad. And yes, you can make the dressing in advance and keep it in your fridge for many weeks!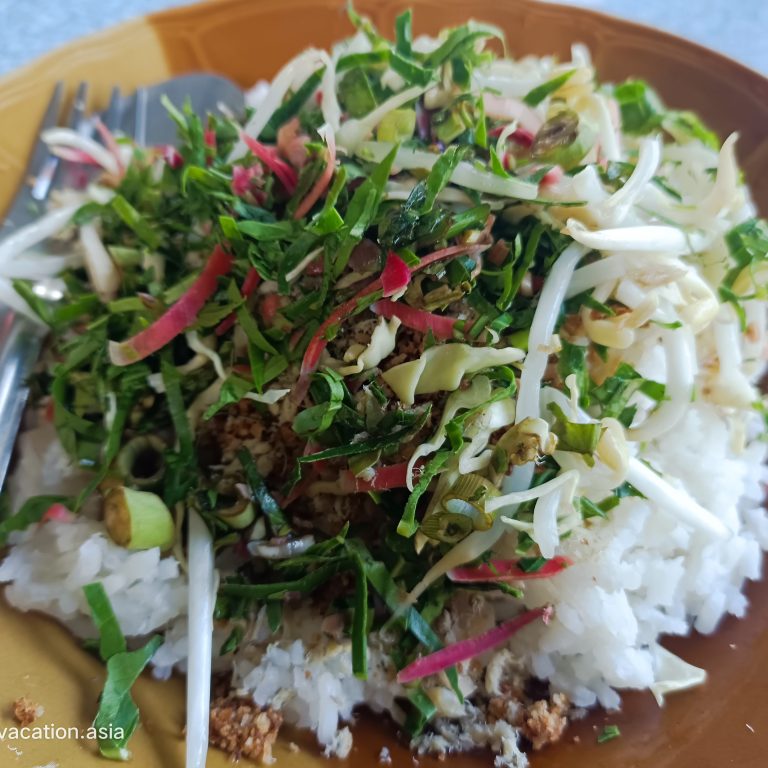 Kid with mobile phone You can find it anywhere. No matter what nation or religion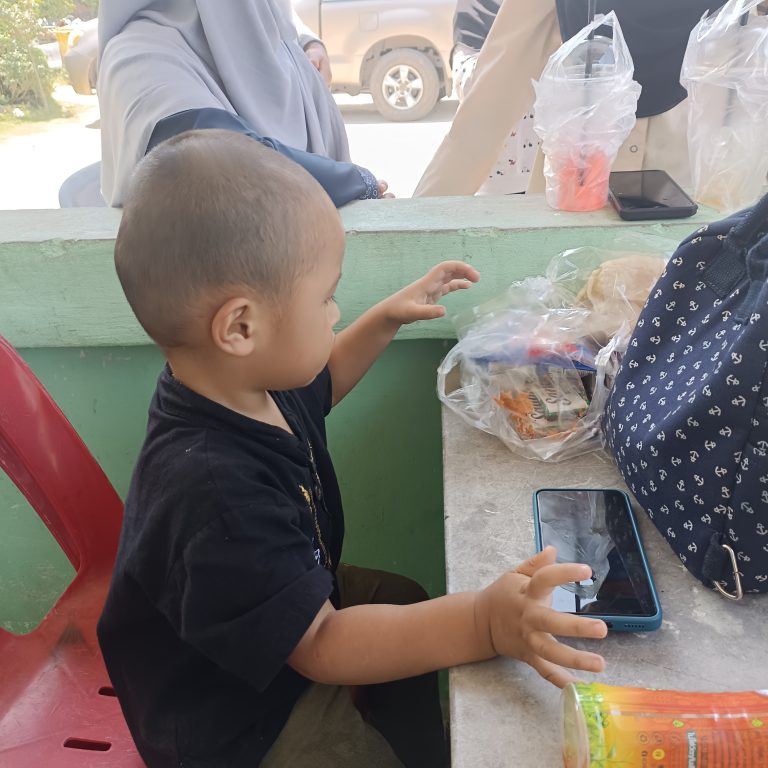 9. Wat Chon Thara Singhe Wat Chon Thara Singhe or Wat Phithak Phaen Din Thai is an old royal temple located at Moo 3, Chehe Sub-district, Tak Bai District. Wat Chon Thara Singhe was built at the end of King Rama IV's reign when Tak Bai was still a part of Kelantan in Malaysia. This temple is historically important because it is a historical site used as the division of land between Siam and Malaya (then a colony of the United Kingdom) during the reign of King Rama V in 1909 making the area remain with Thailand. As a result, the temple is called Wat Phithak Phaen Din Thai, translated as "temple that protects Thai sovereignty". Wat Chon Thara Singhe has many Buddhist architectures in the Thai Southern style. They are very unique and beautiful. The old Buddhist chapel, which was built during the reign of King Rama V, has mural paintings by monks from Songkhla. The paintings depict the lifestyle and culture of the locals. In addition, there is another old pavilion mixed in Southern and Chinese styles inside the temple. Inside, an old image hall at the back of the temple, there is stucco in the shape of Narai with four hands is also place implying the Brahmin influence, crockery which is assumed to belong to the Song dynasty, and the temple's main Buddha image, whose age is unknown, protected by two Nagas. It is said that the temple is the center of faith in Buddhism of Thais in the Tak Bai district as well as Malaysians in the nearby area. There are currently 7 monks staying at the temple with Paisarn Prachamat as an abbot. Visitors who would like to visit need to ask for permission from the abbot first.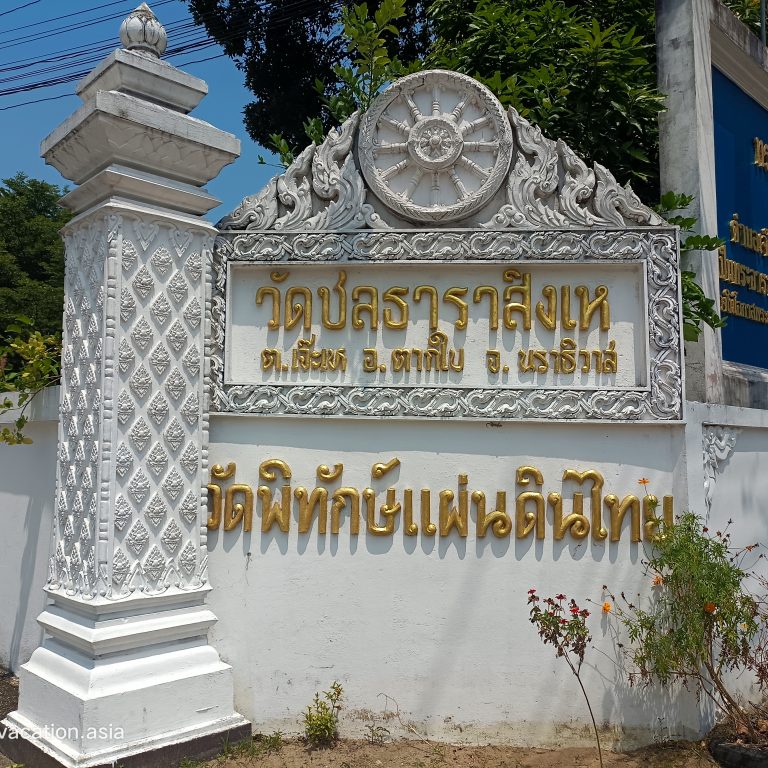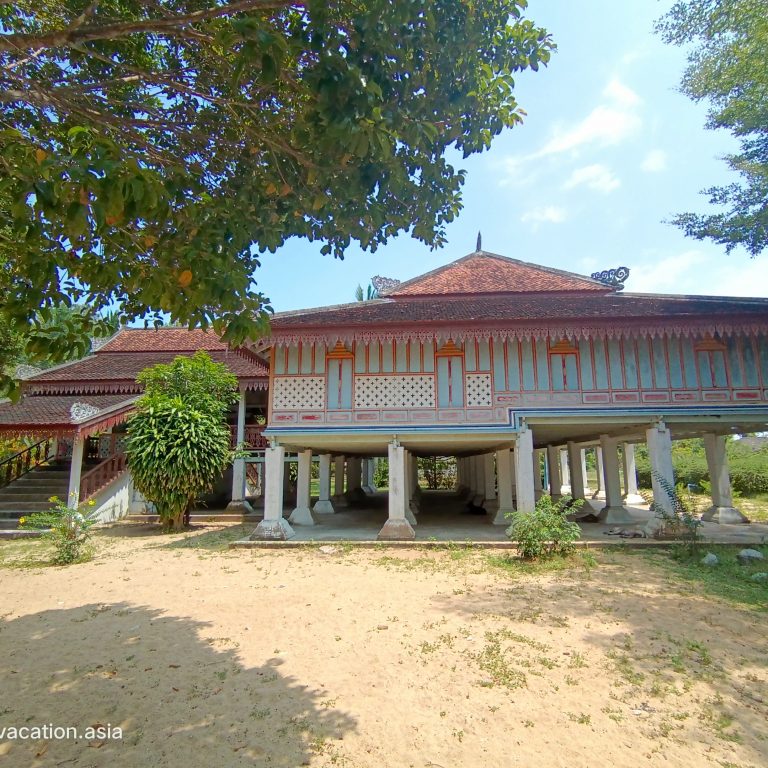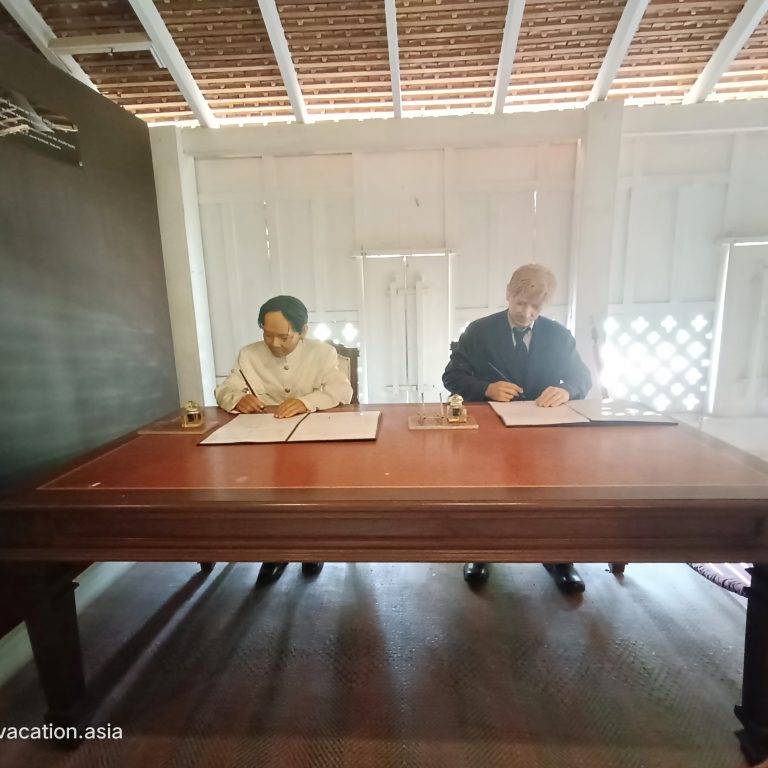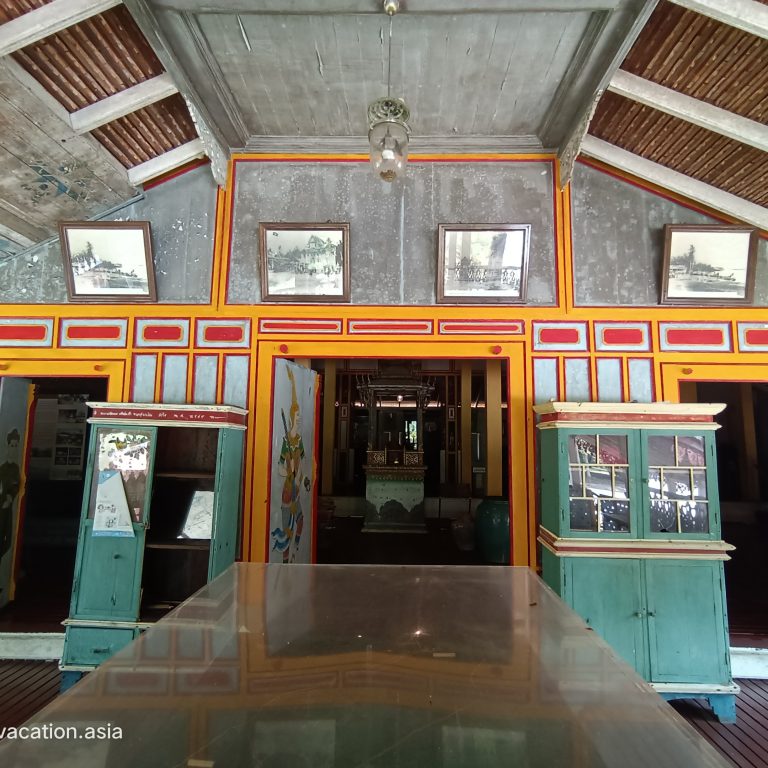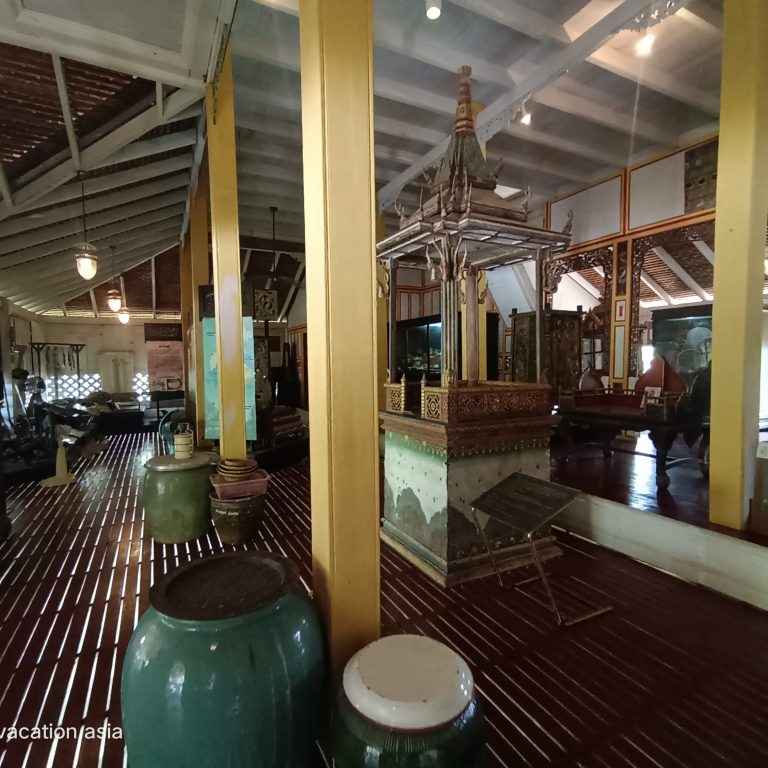 10. Takbai Customs House, Thailand
The Thailand-Malaysia tourism and trade channel is another one after the Su-ngai Kolok customs for those who will cross to shop at the duty-free shops at Malaysia's Pengalangupo customs, which can be skipped as a one-day trip, going in the morning in the evening. If crossing longer than that, must apply for a 3-month border pass, which can enter-exit only once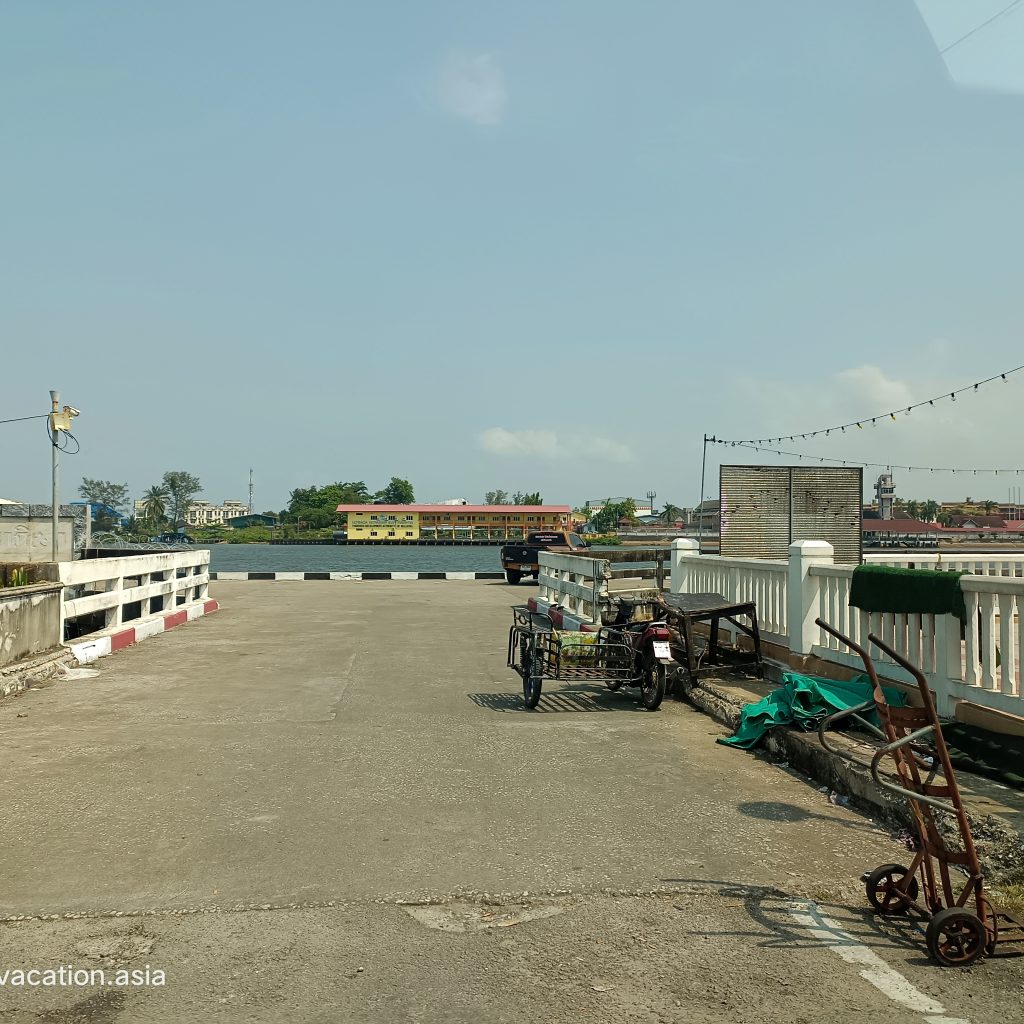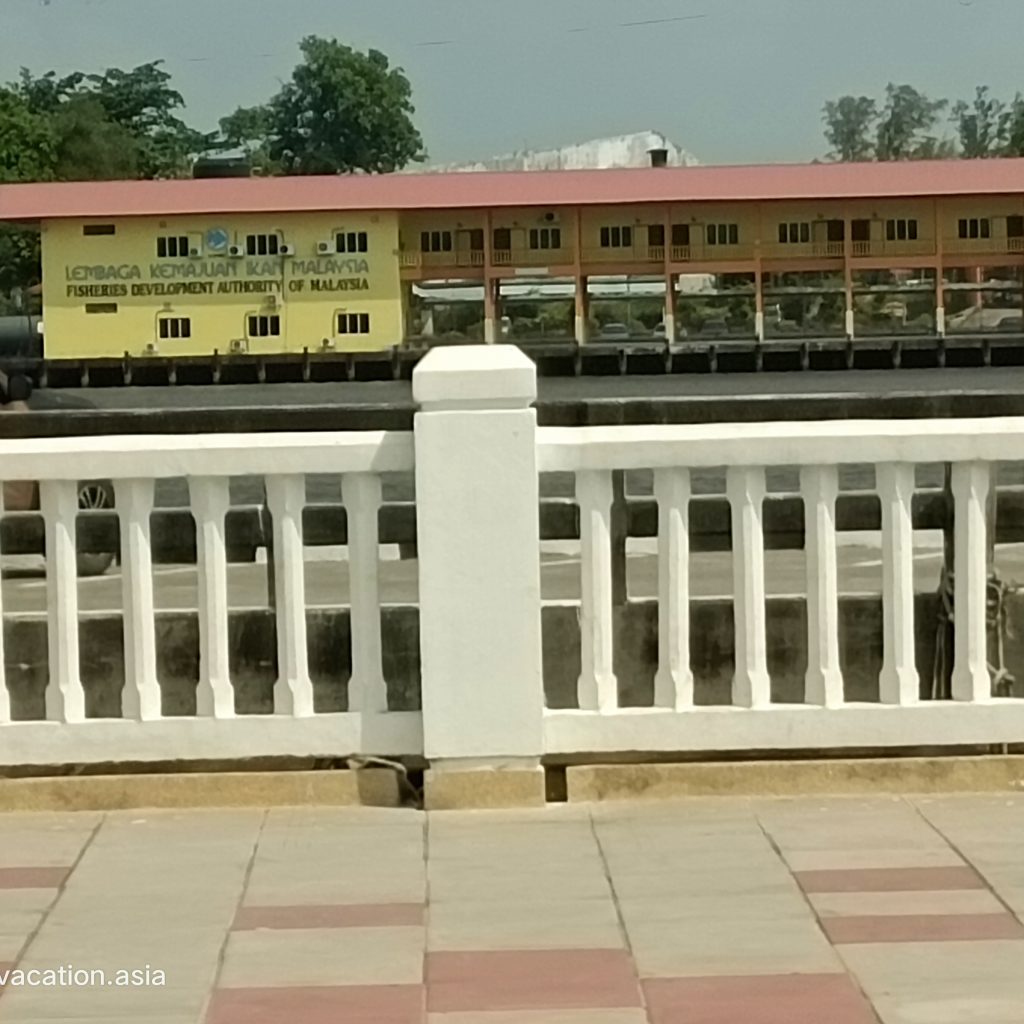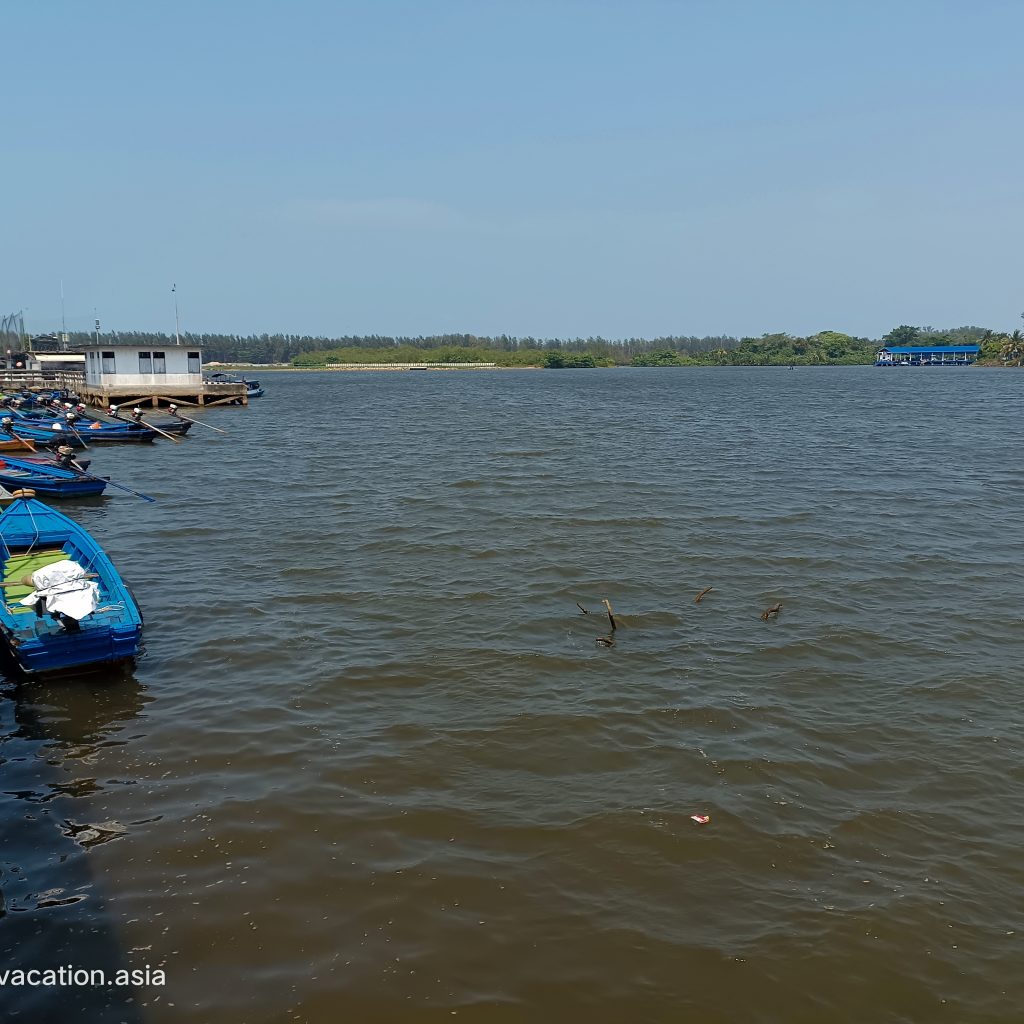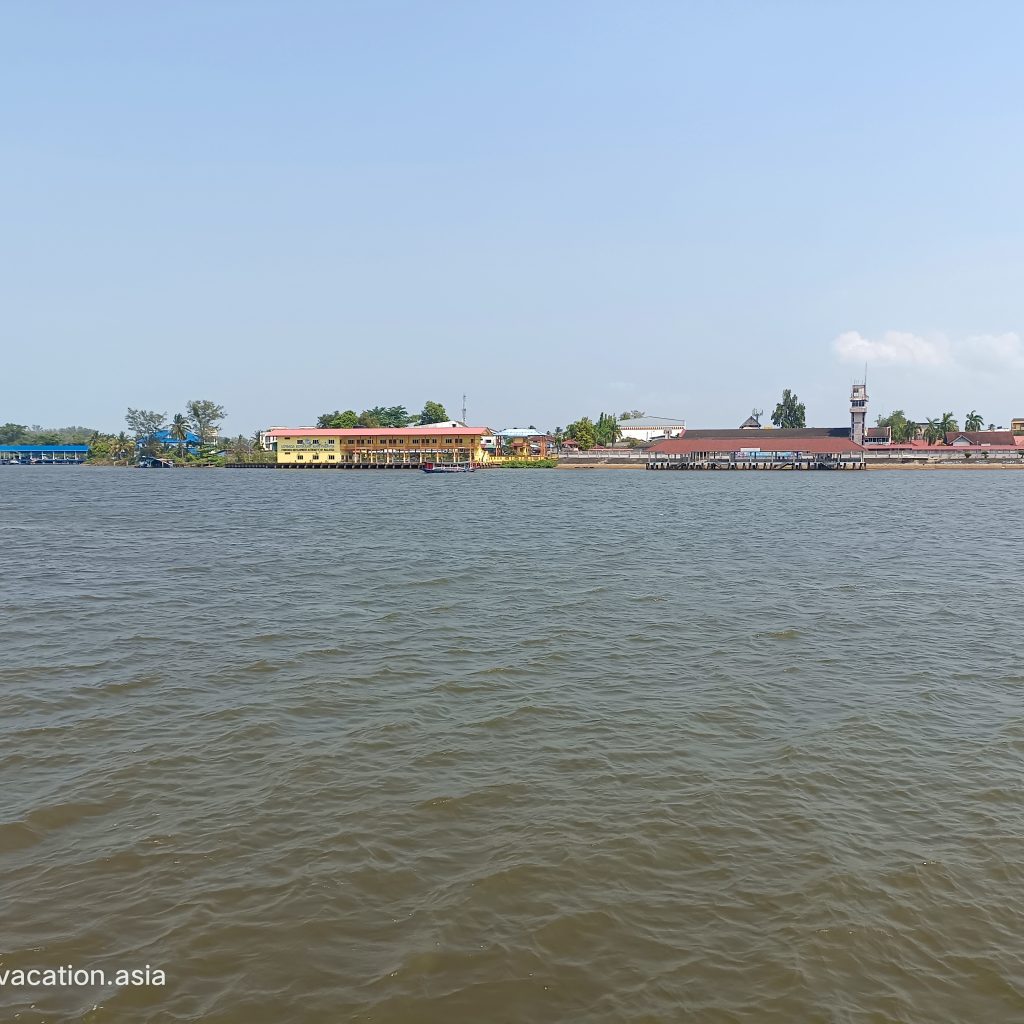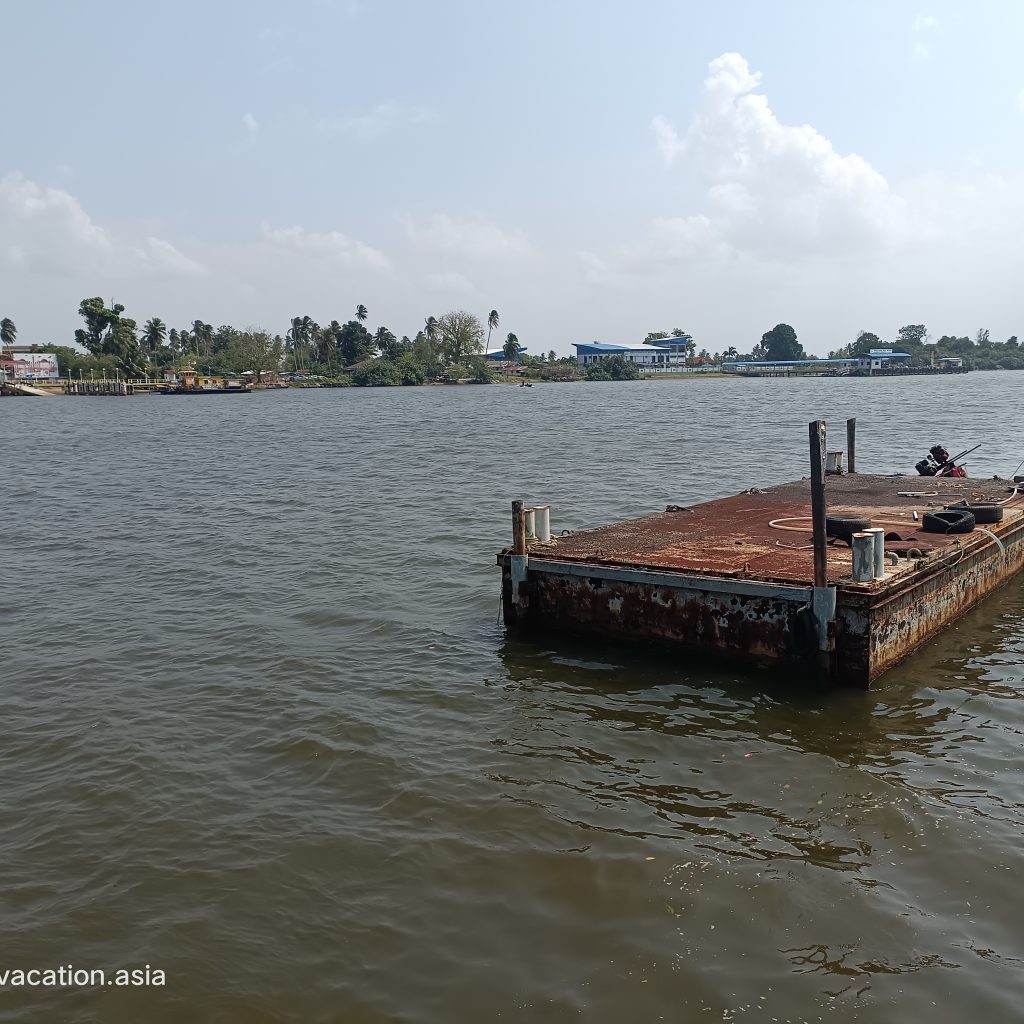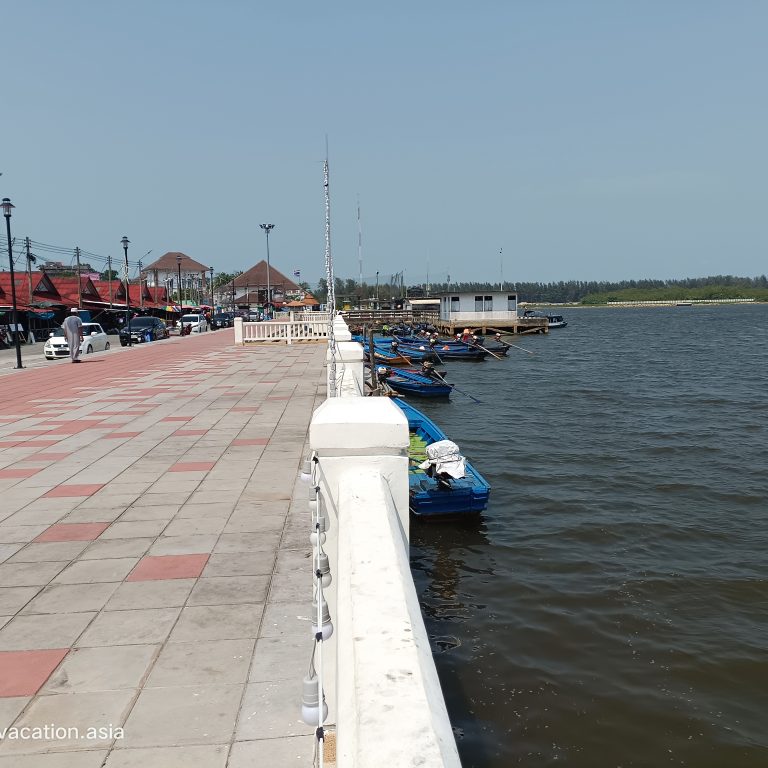 11. Chok Bakong Bridge, 
Picture of His Majesty King Bhumibol Adulyadej sitting on a wooden bridge and speaking to one of the people It is an image that Thai people have seen and admired His Majesty's benevolence toward the people in the area. But few people know that this picture took place on September 7, 1981, at Ban Chow Bakong, Puyo Subdistrict, Su-ngai Kolok District, Narathiwat Province, a community that is not on the map. Thailand at that time
A simple way of life in the midst of the shady nature of Ban Chob Ba Kong. Narathiwat Provincial Community Development Office, Therefore, this village was chosen. It is a village of OTOP Nawatwithi tourism community, Unit 47. Outstanding, in addition to following His Majesty's footsteps. We will also be able to appreciate the beautiful nature with both Thai Buddhist and Muslim villagers. Come to set up a shop selling traditional local food.
"If there is a chance, I would like to invite everyone to visit once. Because I only took pictures around the Chor Ba Kong wooden bridge. that once King Bhumibol Adulyadej Borommanatbophit has come to perform his royal duties on this bridge, it is considered very auspicious."