Trat - The destination for Island Hoppers...
Trat province is 315 km from Bangkok. , is one of Thailand's seventy-seven provinces (changwat) and is located in the region of eastern Thailand. It borders Chanthaburi province to the northwest, and Cambodia and its provinces of Pailin, Battambang, Pursat, and Koh Kong to its north, northeast, and east. To the south, it borders the Gulf of Thailand and the Pacific Ocean. In Thailand, it is the 15th smallest province at 2,819 km² and the 4th least populated province at 229,958 in 2019.
During the Ayutthaya kingdom, Trat became an important location for trade. During the 1893 Paknam crisis, French soldiers occupied the province, with Siam handing over Trat to French colonial rule in return for Chanthaburi province. However, Trat returned back to Siam in 1907 in return for Siamese land along the Mekong River.
The City of Trat is the primary launching point for trips to the famous Koh Chang Island Group as well as for forays to visit both gem markets and Cambodian border markets. Like Chanthaburi, Trat is a very important ruby-mining province, with the most famous gem market located in Bo Rai District, some 50 kilometers north of the Cambodian border. Those enthralled by Shopping will be delighted as Trat has more needs for its size than almost any other town in Thailand due to bustling Cambodian and coastal trade.
The weather in and around Trat is very comfortable, with warm temperatures throughout the year. The region is influenced by the northeastern and southwestern winds, which sometimes limit sea transport to only the most visited Islands, particularly from May to October when the southwest monsoon blows. During this period the western coast can be wet and stormy and occasionally unsuitable for ferries and smaller boats to lift anchor. However, Koh Chang is popular year-round and visitors can still easily and safely visit the island via the regular ferry routes.
The Cardamom mountain range forms the boundary to Cambodia in the east of the province, where Trat has borders with three Cambodian provinces: Battambang, Pursat, and Koh Kong.
The third biggest island in Thailand is the province's Ko Chang (after Phuket and Ko Samui). The island and more than 40 surrounding smaller islands form the Mu Ko Chang Marine National Park. 
Other islands of the province include Ko Mak, Koh Kood, Koh Kradat, and Koh Kham
Ko Chang
Highlights
– Hat Sai Khao (White Sand Beach)
– Laem Bang Bao
– Klong Plu Waterfall
Koh Chang (elephant Island) is Thailand's second-largest island and the primary destination for those visiting Koh Chang Marine national park, which includes dozens of unspoiled islands. Located in Trat province, about 300 kilometers east of Bangkok and not far from the Cambodian border, Koh Chang is 70% covered by unspoiled rainforest and the Island's permanent residents are only gradually becoming more involved in tourism as development has increased in the past decade.
Now serviced by an airport just 15 minutes from the ferry terminal in Trat, Koh Chang is more easily accessible than ever before. Drawn to Koh Chang's pristine beaches and sparkling water, more well-to-do Thai and international travelers have been discovering Koh Chang and numerous luxury spas and resorts have sprung up to cater to them. Nonetheless, the Island is still a dream destination for budget travelers and families, with a wide variety of affordable Accommodation options and numerous gorgeous and tranquil beaches surrounded by crystal-clear water.
In addition to natural beauty, the Island is also home to a wide range of wildlife, including native birds, snakes, deer, and even several elephants. As for activities, Koh Chang and the nearby islands that make up the national park are great for Snorkelling, diving, camping, and jungle hiking. The majority of tourists stay at Hat Sai Khao, Hat Kai Muk, Hat Ta Nam, and Laem Bang Bao, all of which are linked by a single road running down the west coast. Access to the island is via Bangkok Airways service to Trat or buses that connect to the shuttle service to the ferry docks at Laem Ngop near Trat.
Ban Bang Bao is a fishing village that still preserves the traditional way of life and meets the needs of being a modern tourist destination with homestay-style accommodations. gift shop And the starting point of a diving trip to Koh Rang. There are many entrepreneurs to choose from. and the price does not escape It is also a center for many and the price does not escape It is also the center of travel to various islands. Surrounding, whether Koh Wai, Koh Mak, Koh Rayang, Koh Kood or if anyone chooses a restaurant There are also recommended restaurants. Most of them are seafood restaurants, giant crabs, big prawns, and what should not be missed is one of the beautiful sunset views on Koh Chang.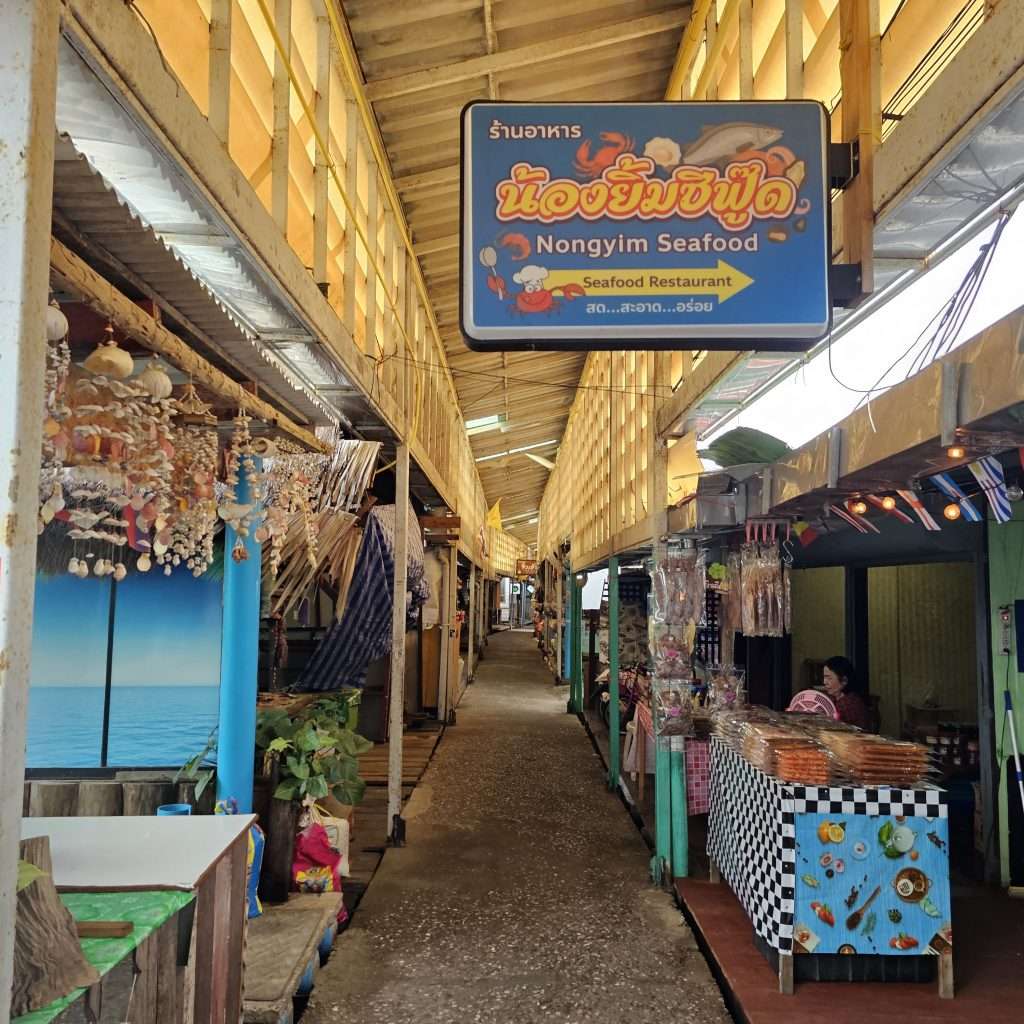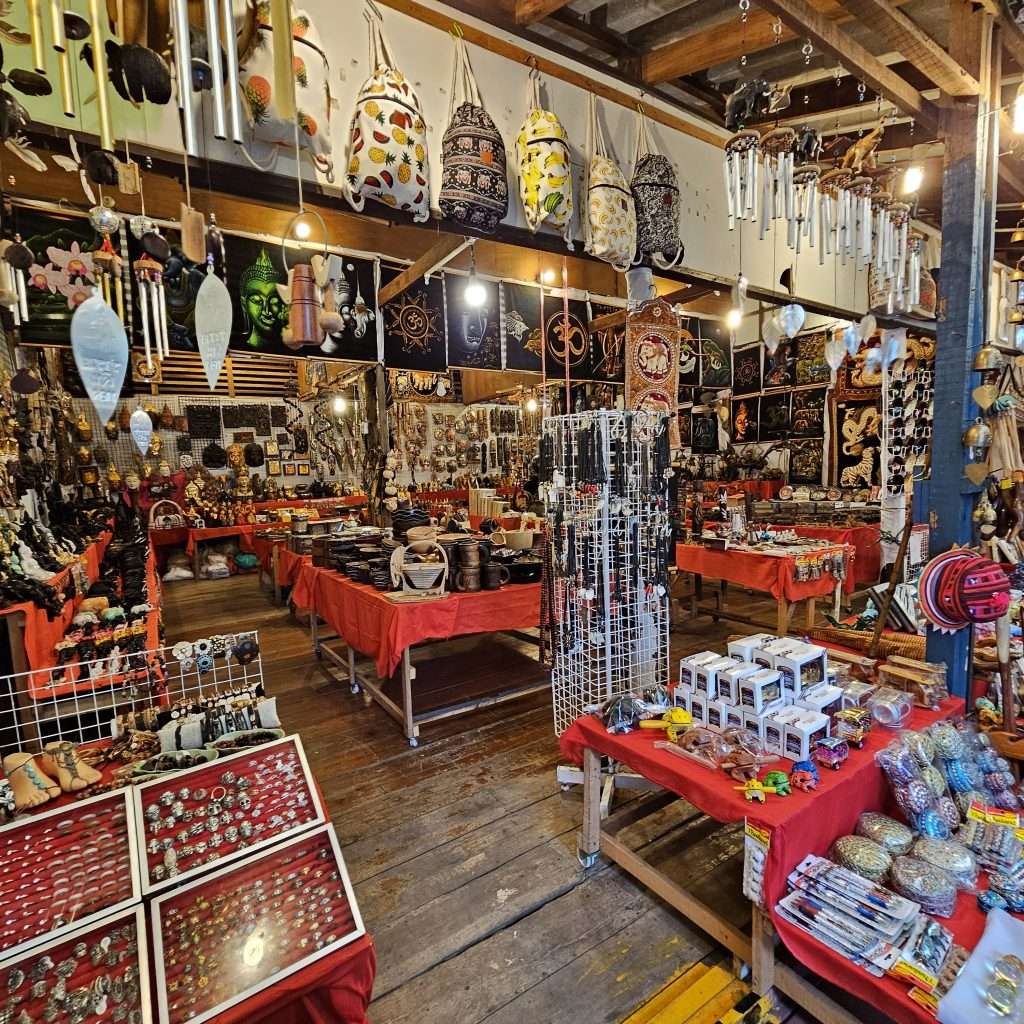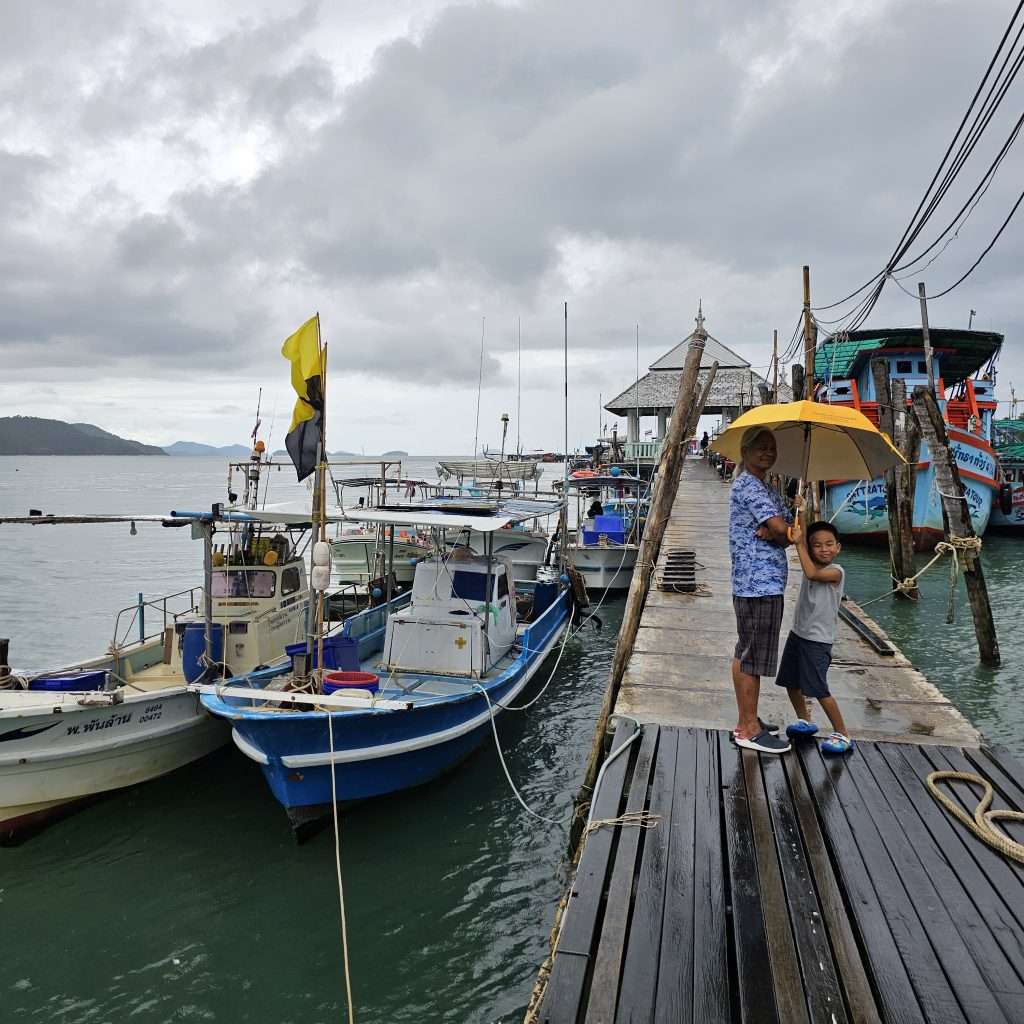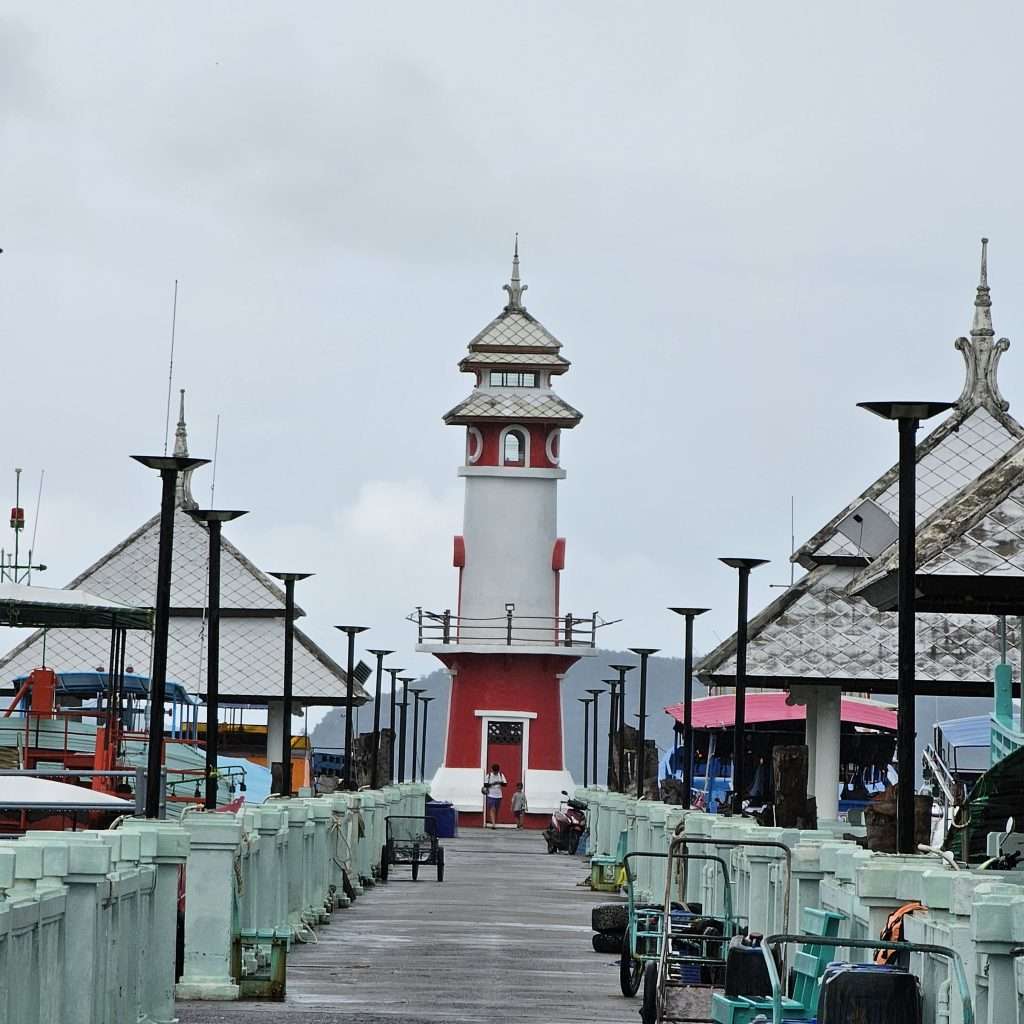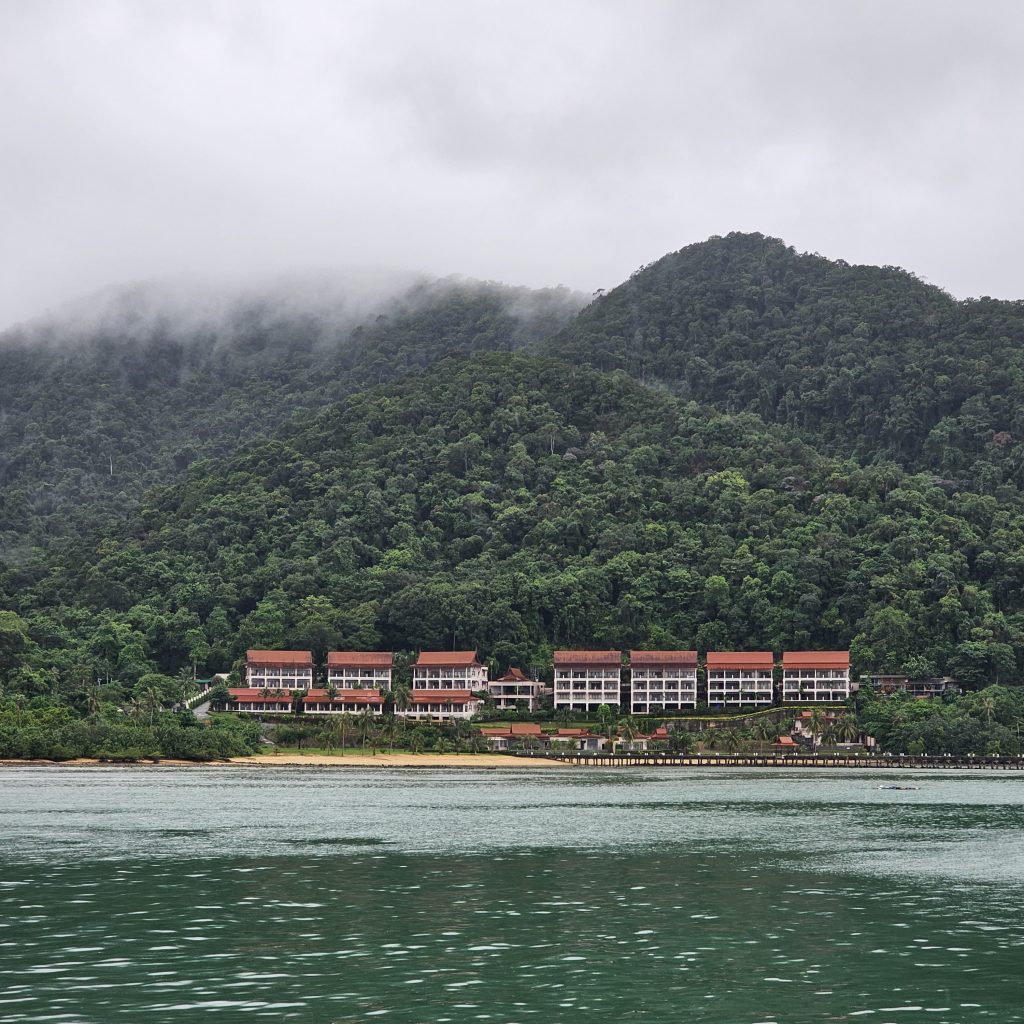 Hotel Recommend Koh Chang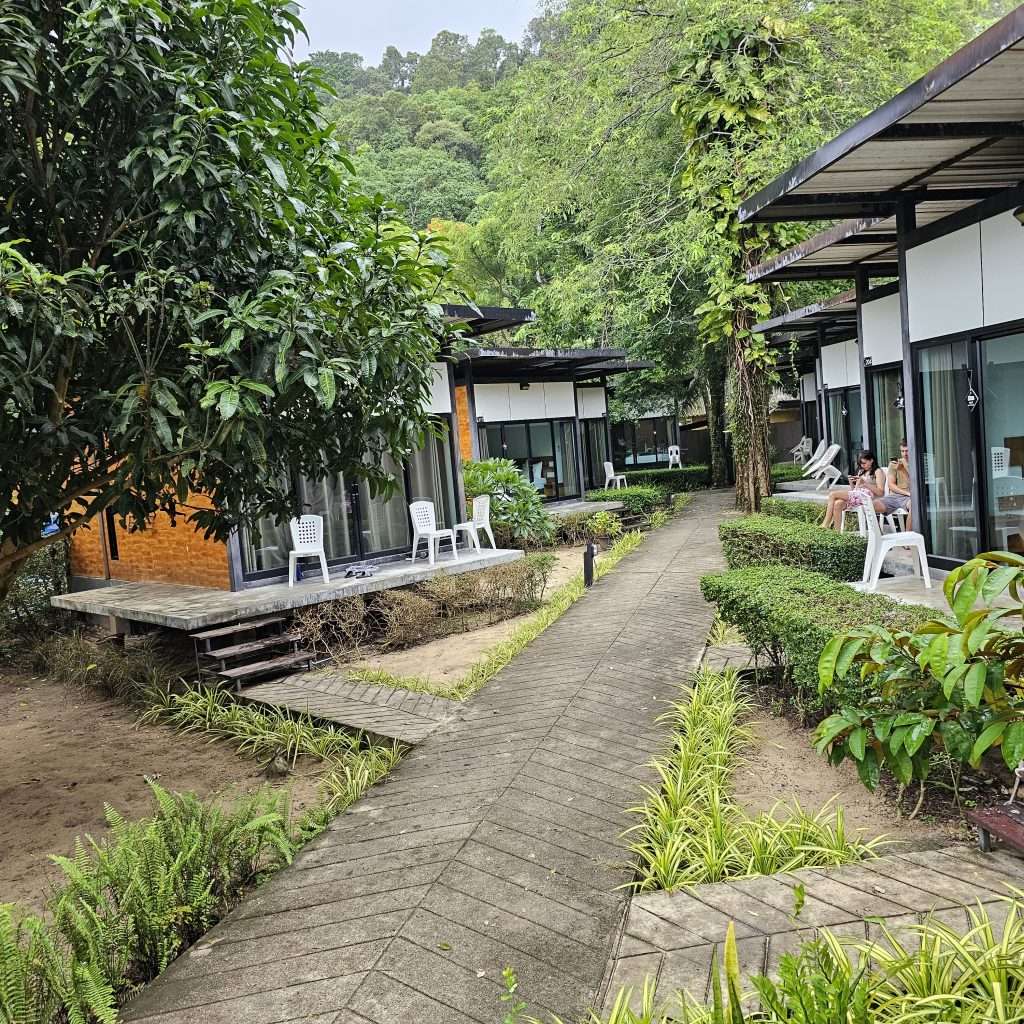 Nature Beach Resort is located in Koh Chang, a 20-minute drive from Klong Phu Waterfall. It features a restaurant and bar, a tour desk, and bungalow-type rooms surrounded by greenery.
To get to Nature Beach Resort, guests will take a 25-minute drive from Trat Town to the ferry pier, followed by an hour's ferry ride to Center Point Pier.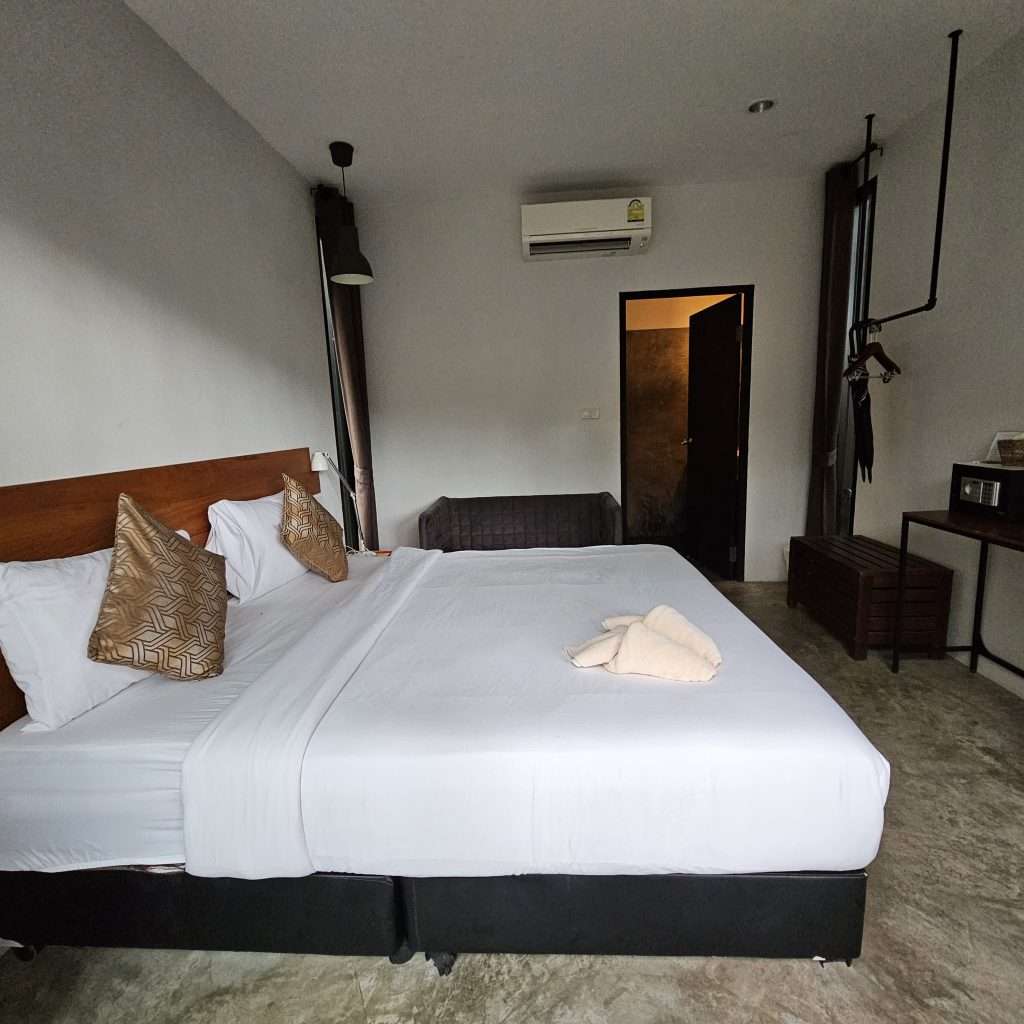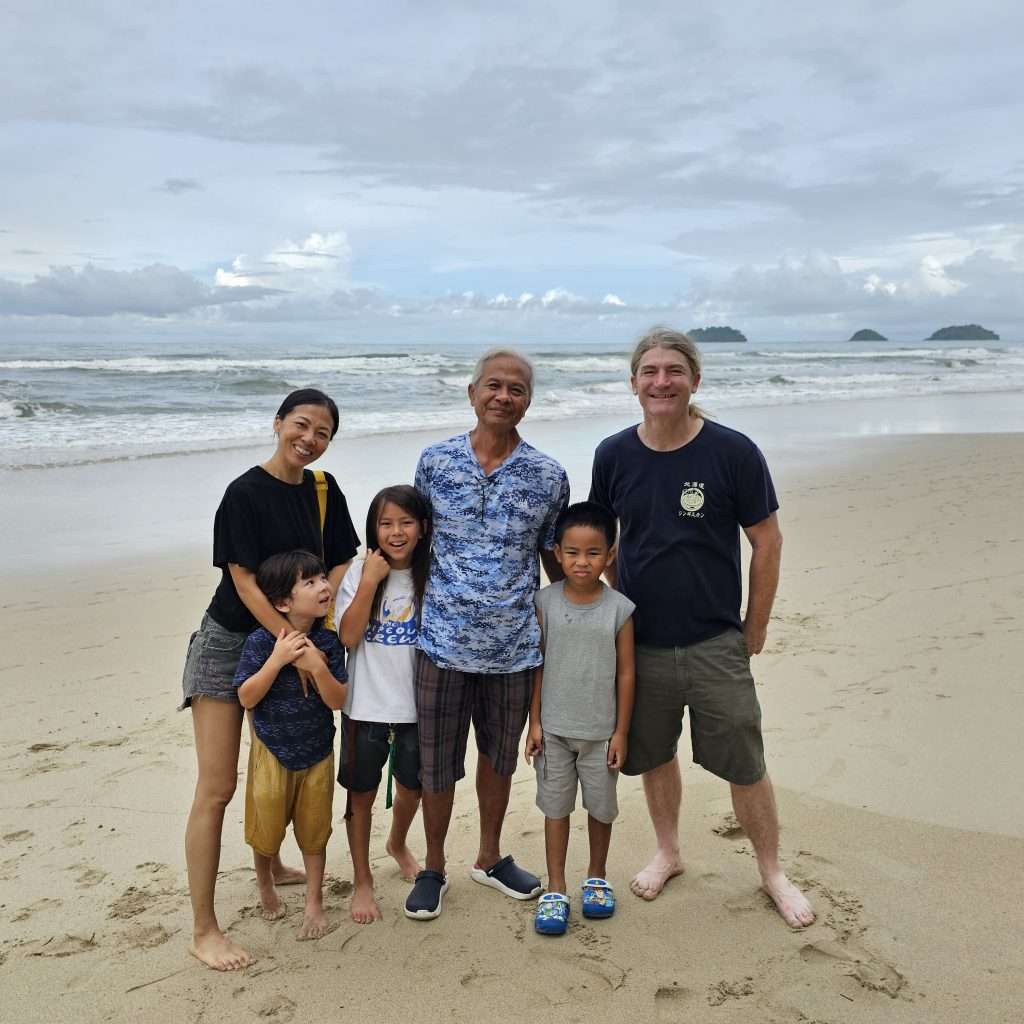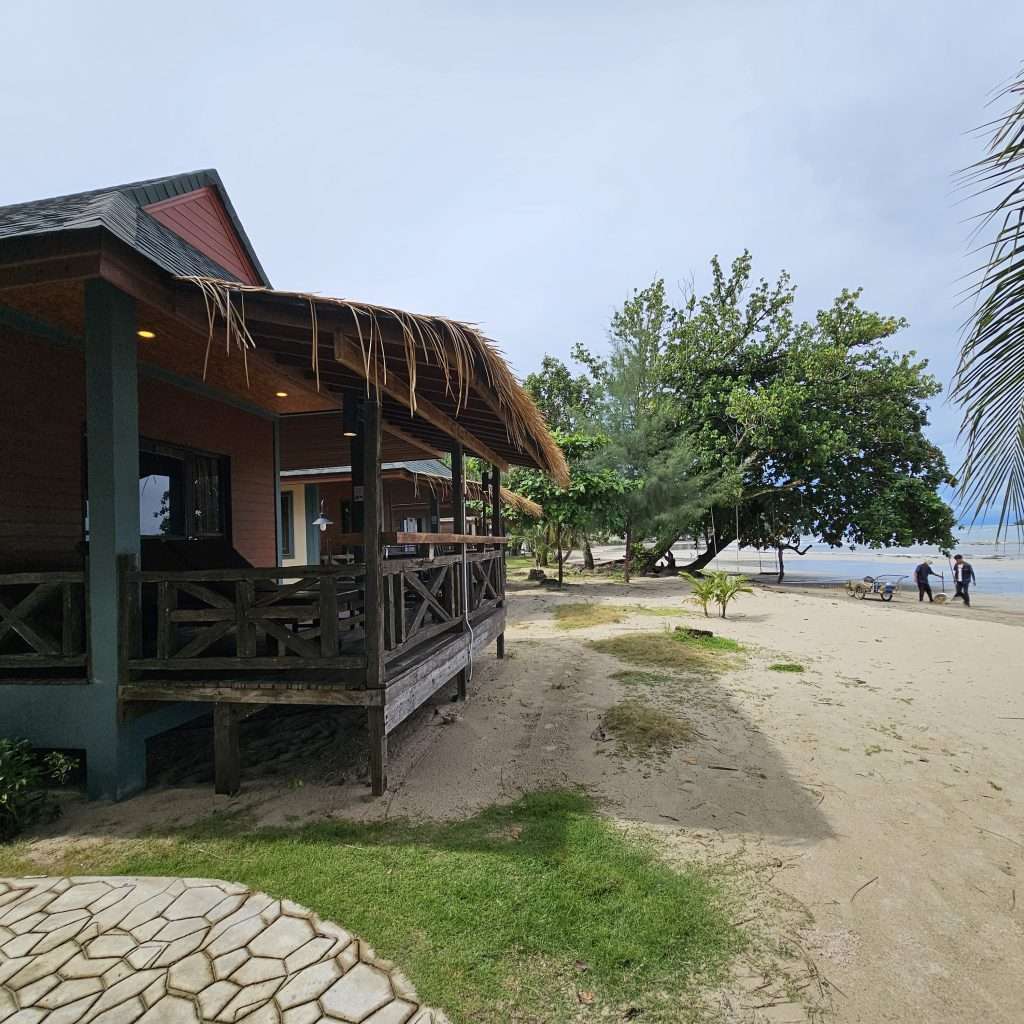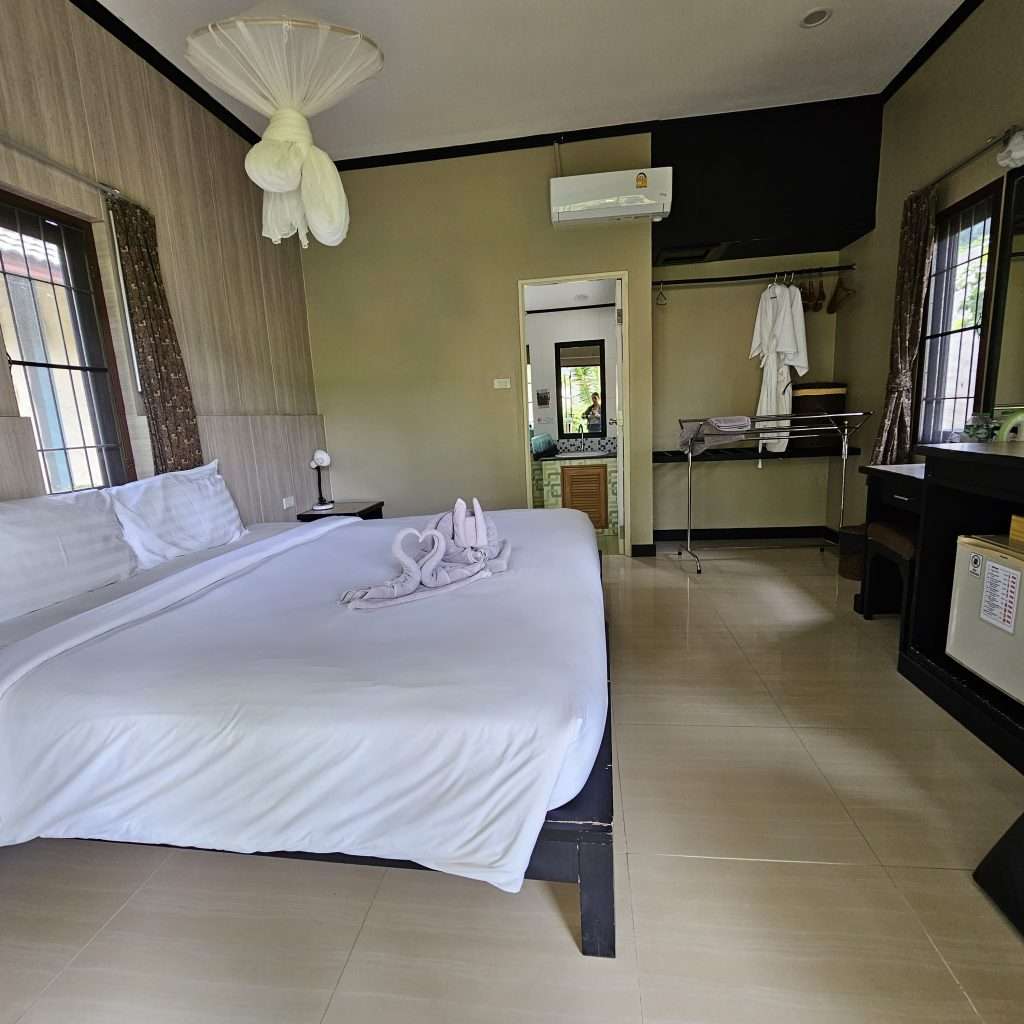 Kai Bae Beach Resort, facing the beachfront, Kaibae Beach Resort offers 3-star accommodation in Ko Chang and has an outdoor swimming pool, garden, and terrace. With free WiFi, this 3-star resort has a restaurant and a bar. The accommodation features room service and a tour desk for guests.
All guest rooms at the resort come with air conditioning, a seating area, a flat-screen TV with cable channels, a safety deposit box, and a private bathroom with a shower, free toiletries, and a hairdryer. Kaibae Beach Resort offers some units with sea views, and the rooms are equipped with a balcony. All rooms will provide guests with a fridge.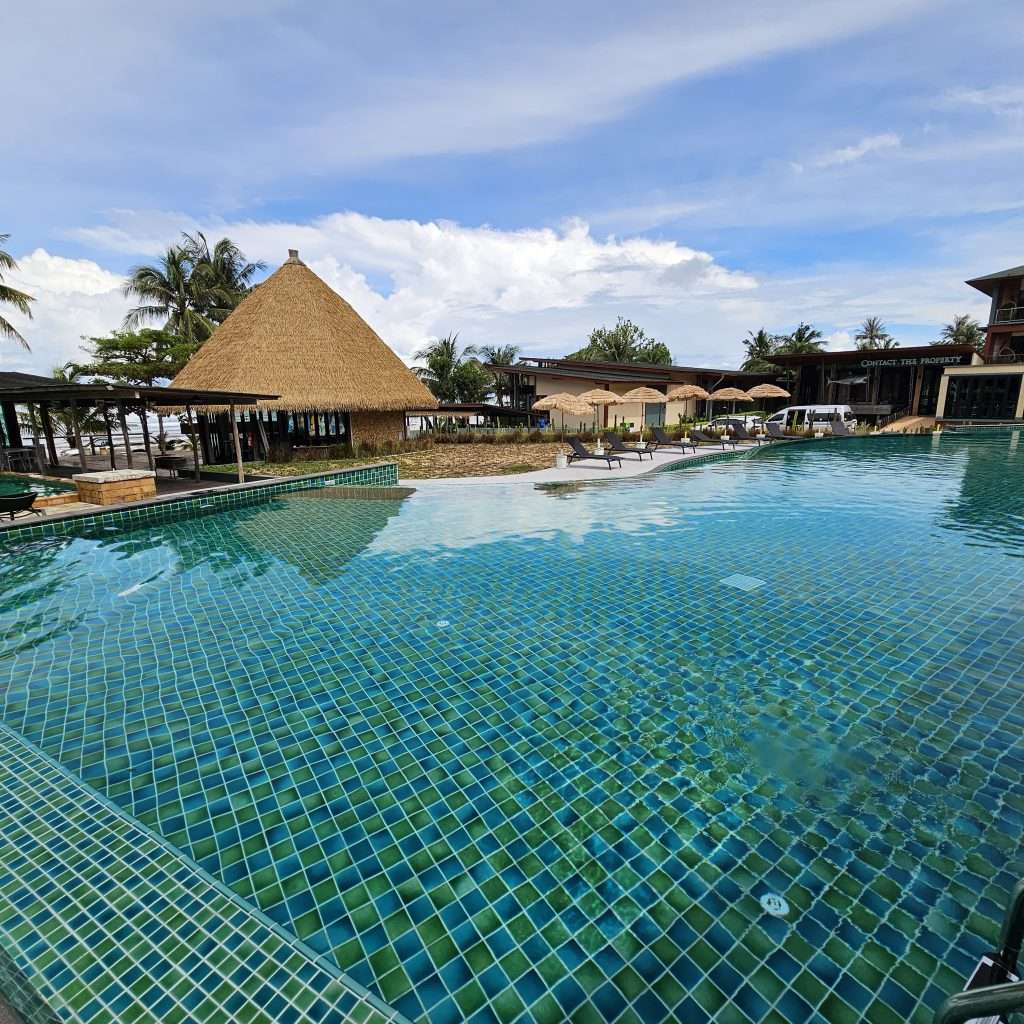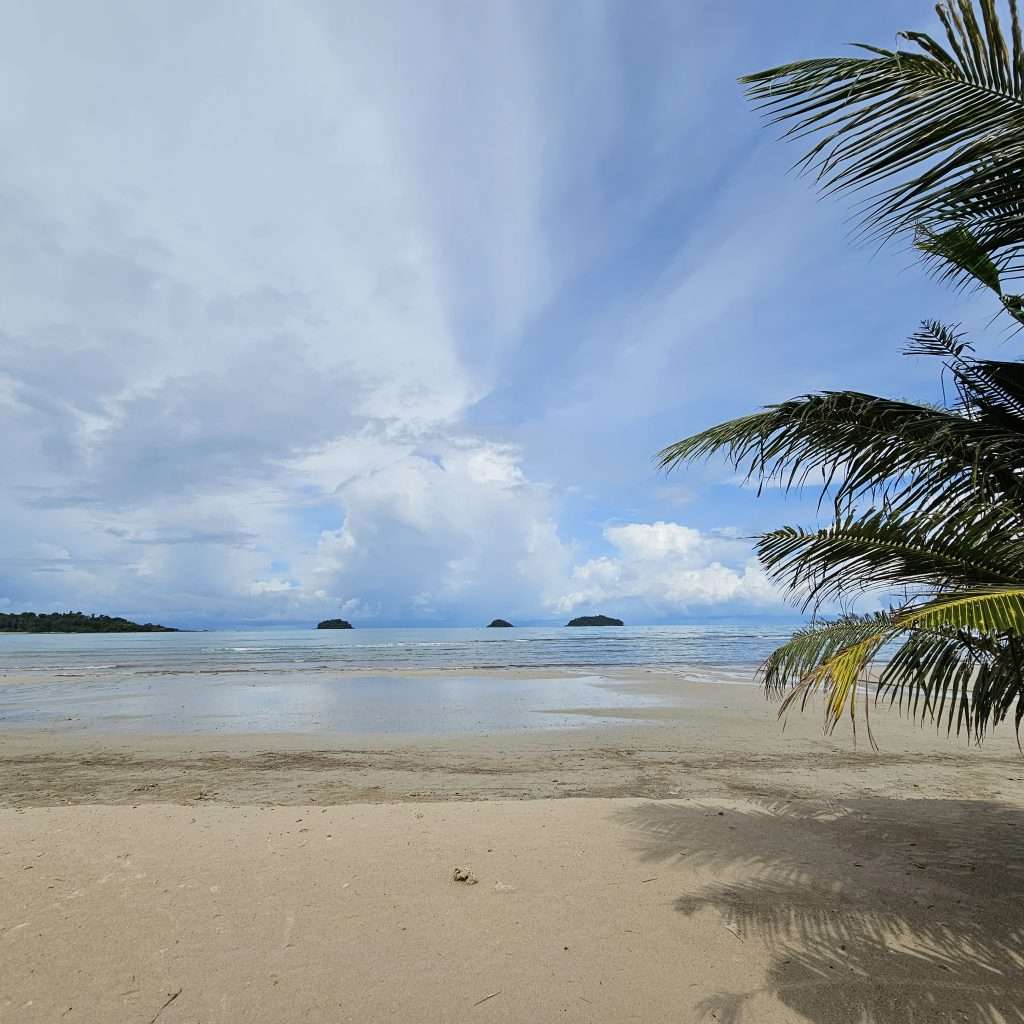 The Dewa Koh Chang, Only a short flight from Bangkok to Trat and one hour journey by van and ferry, or 4 hours drive by car and ferry brings you to the adventurous and nature-gifted Koh Chang and to The Dewa Resort.
You will be spoilt with a powdery beach where you can stroll along, with spectacular sunsets, impressive views of the mountainous rain forest, and the Gulf of Siam, with a black shiny 700 sq.m. Pool, with excellent Thai and European cuisine.
For more information https://www.thedewakohchang.com/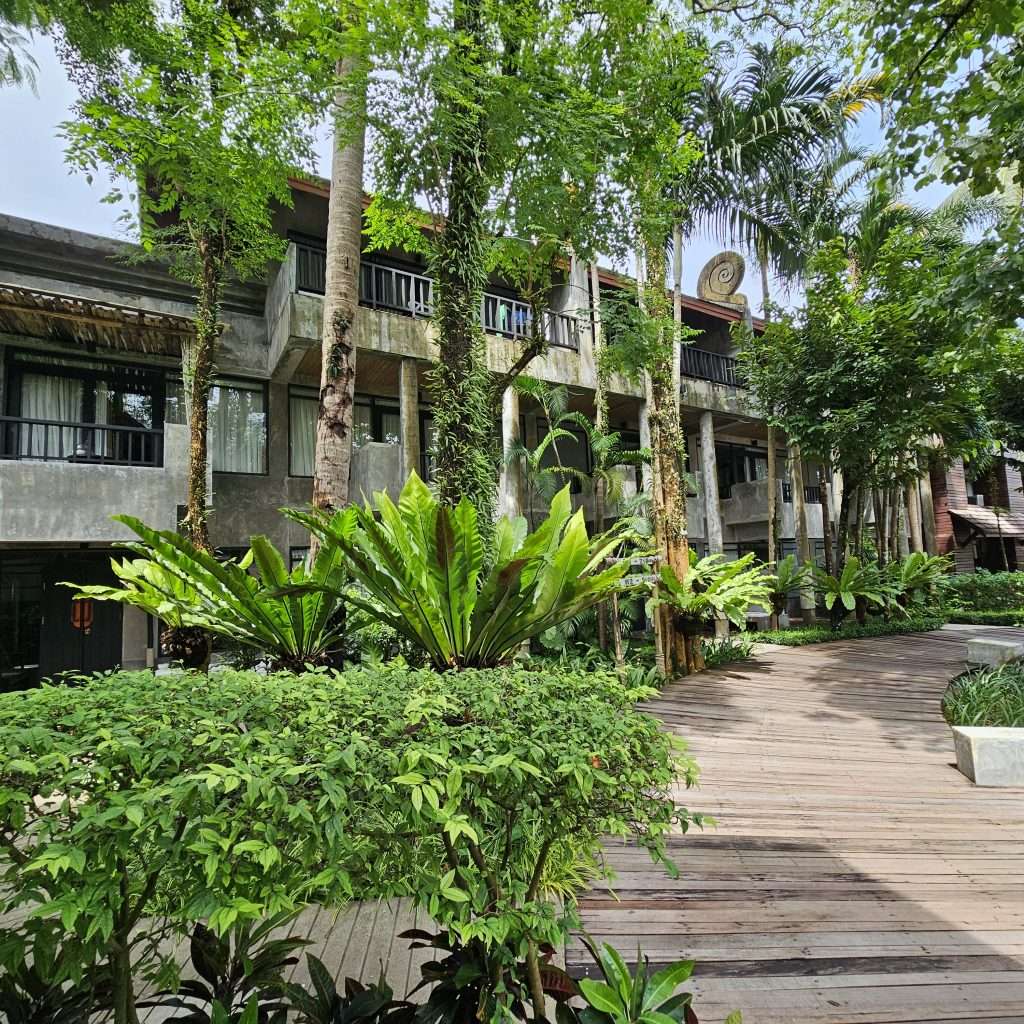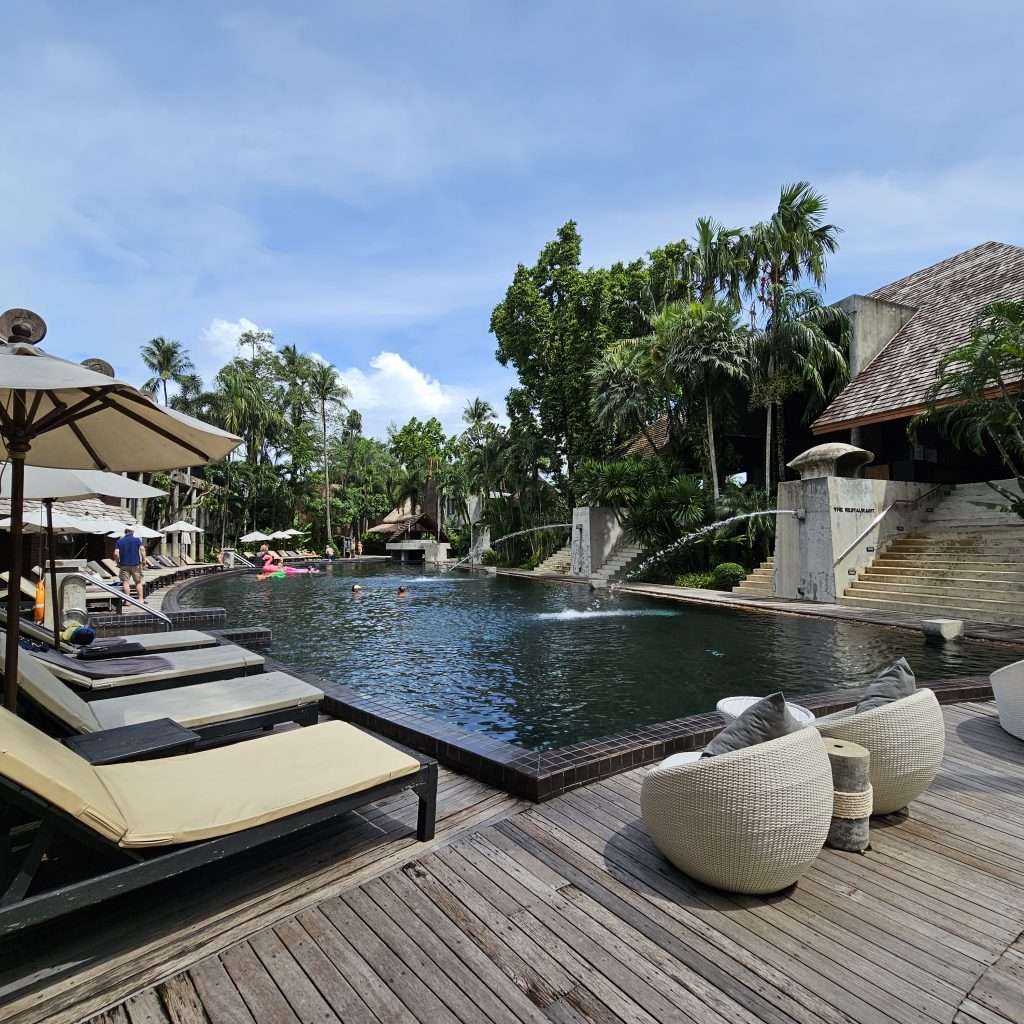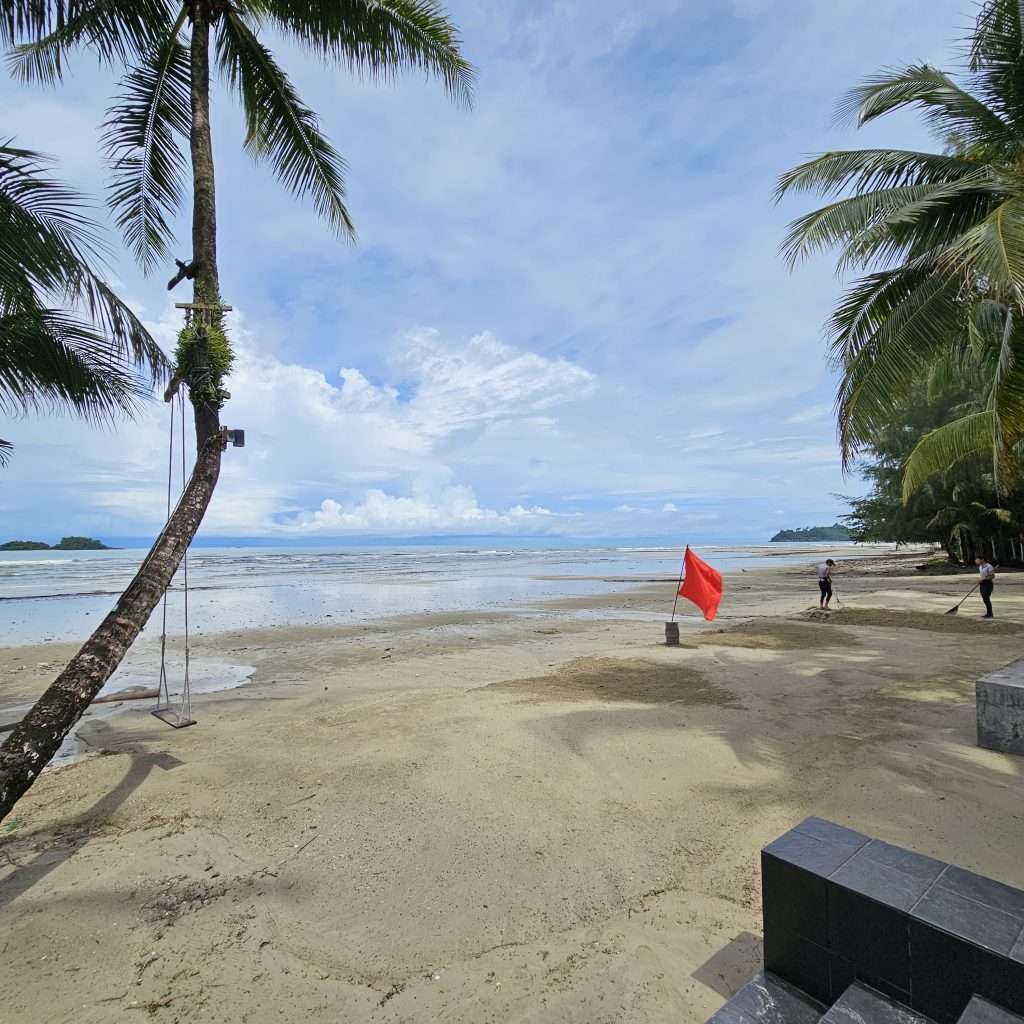 Centara Koh Chang Tropicana Resort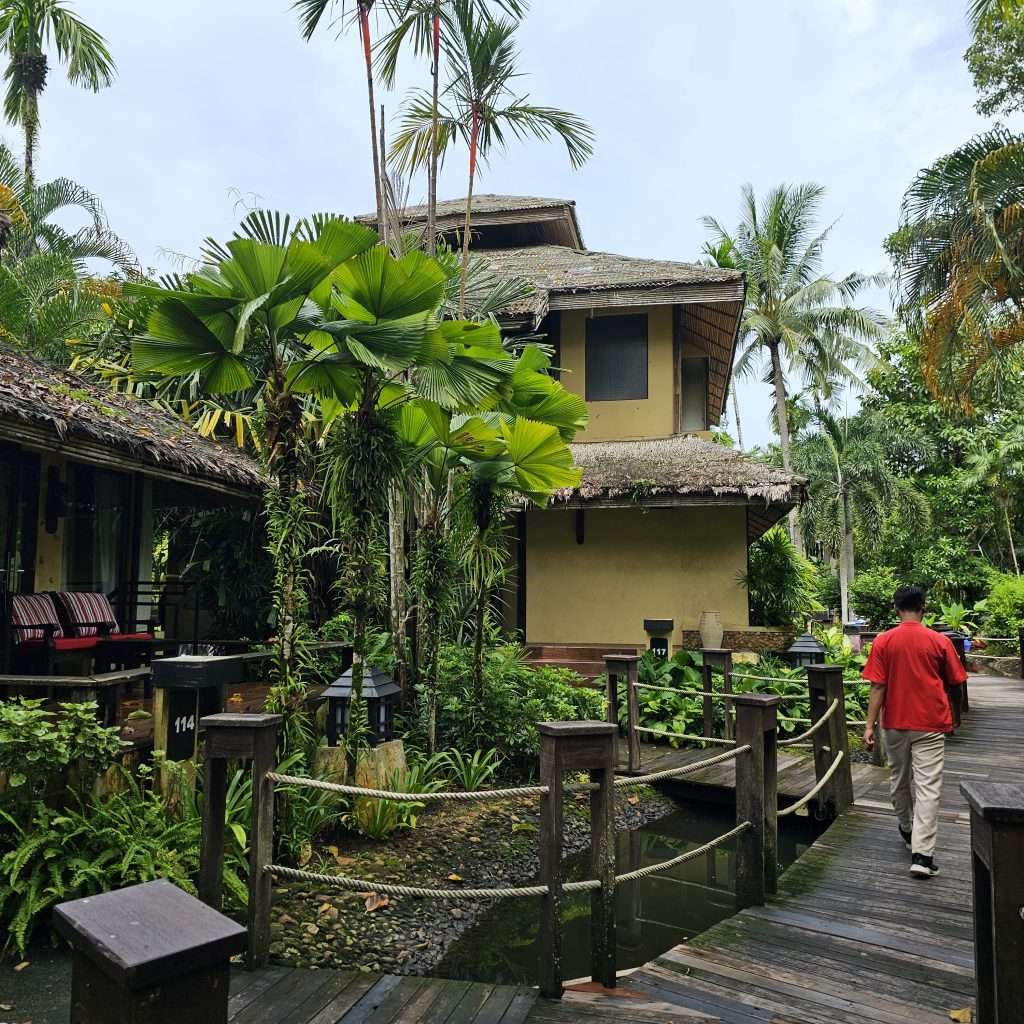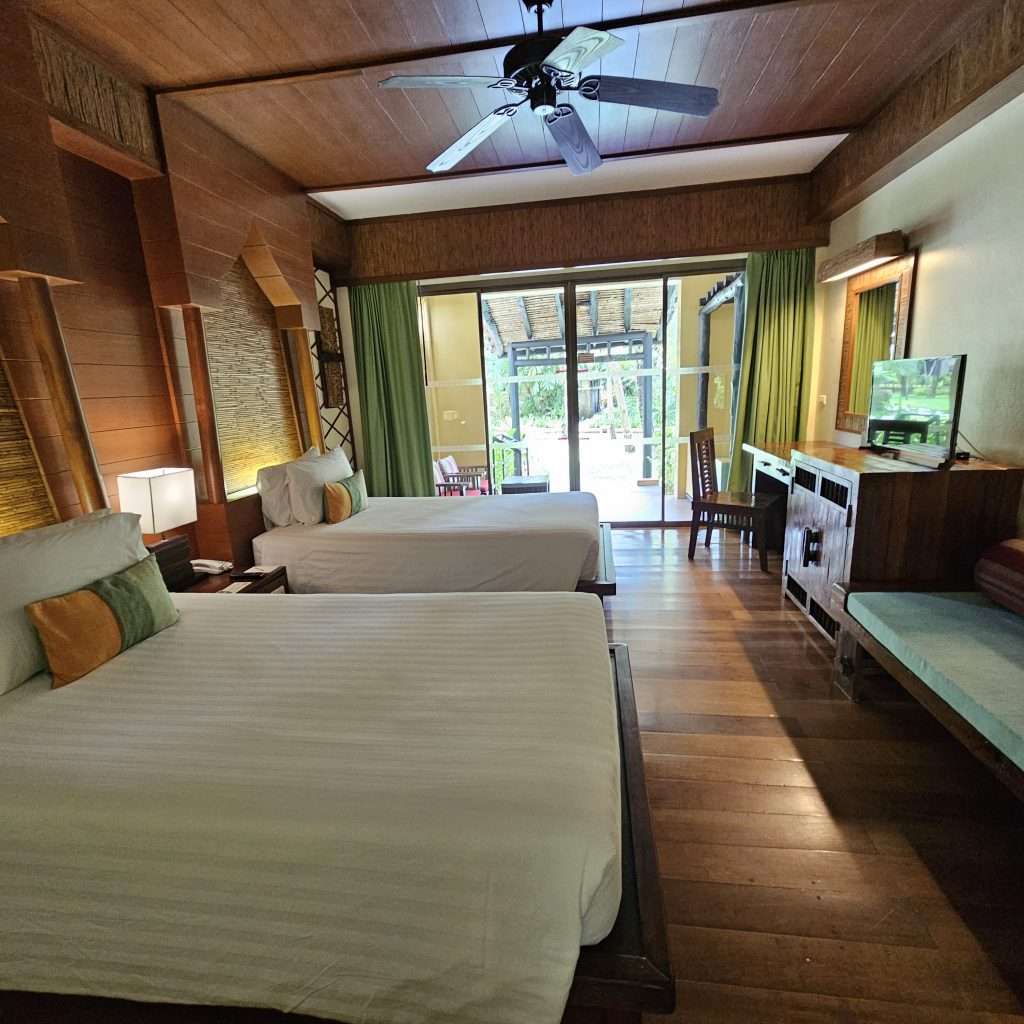 Centara Koh Chang Tropicana Resort, Soak up the sun before being lulled to sleep by the sound of gentle waves. Set right on Klong Prao Beach along Koh Chang's west coast, Centara Koh Chang Tropicana Resort's swaying palm trees and direct beach access set the scene for a picture-perfect holiday.
Koh Chang, or Elephant Island, is Thailand's second largest island and forms part of a national marine park. With more than 50 islands in the immediate vicinity, guests enjoy countless opportunities for discovering the region through boating, island hopping, diving and snorkelling, while the island itself awes visitors with its lush mountainous terrain, forest paths, waterfalls, a fishing village and more to explore.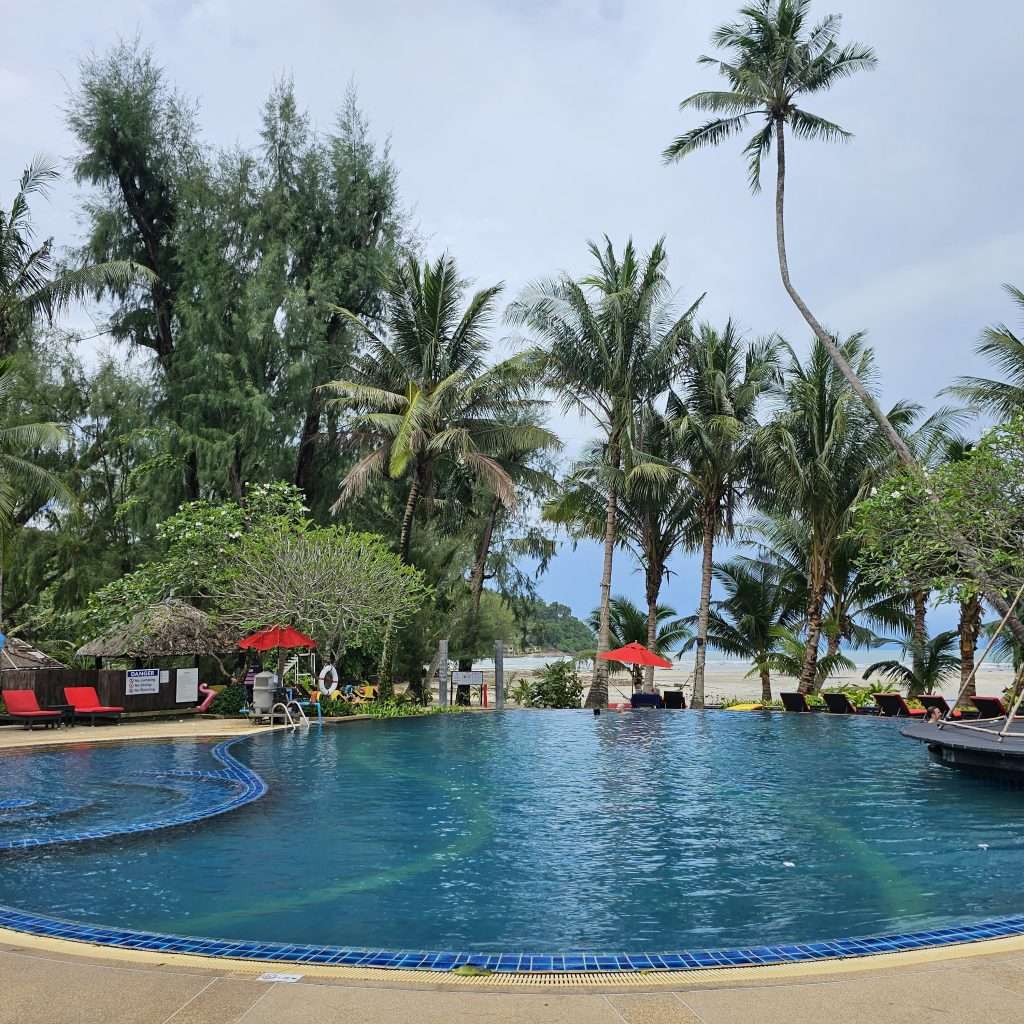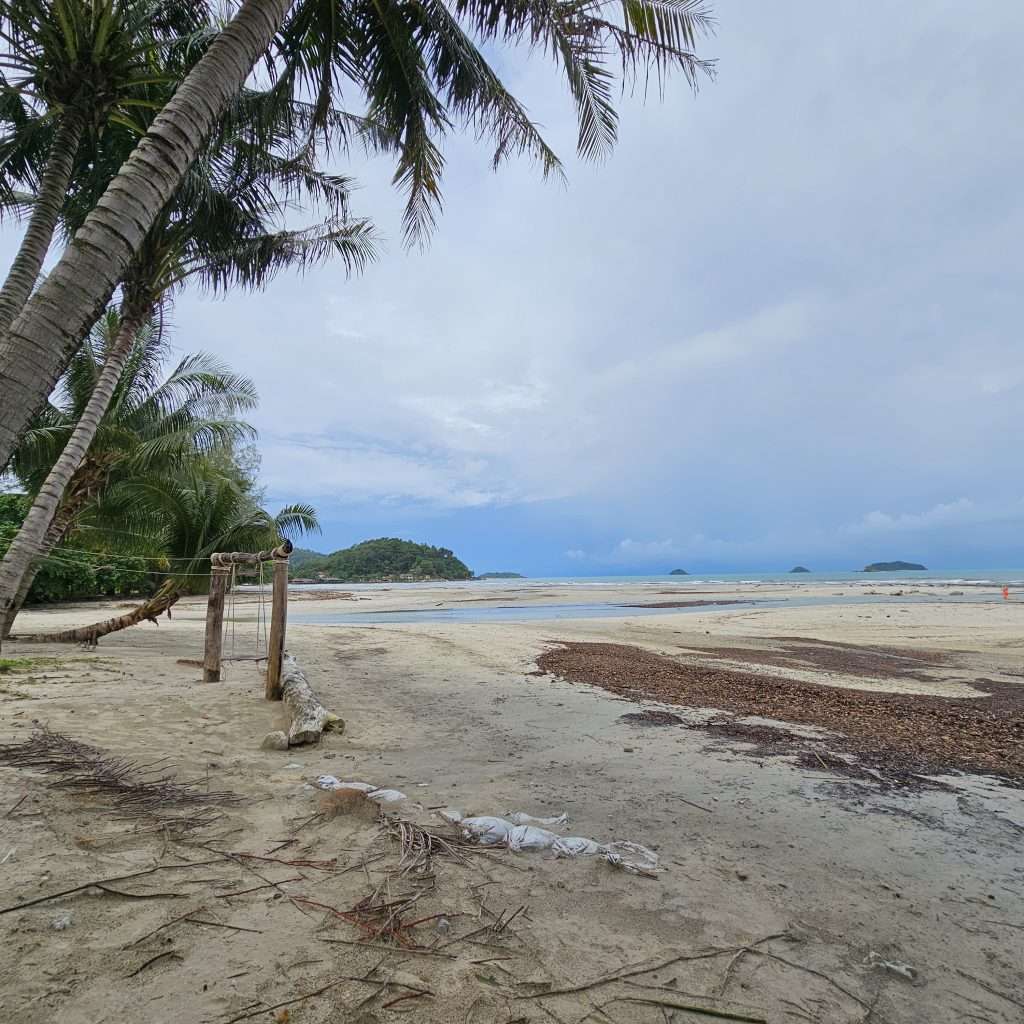 The Siam Bay Resort Koh Chang was one of the first resorts on Ko Chang island (เกาะช้าง) and as such we feel honored to have been able to provide our resort guests with relaxing, peaceful vacations for several decades now and that we may continue to do so for many decades to come. Even in those early days of Koh Chang, the Siam Bay Resort was widely known for its excellent food preparation, be it the fresh seafood on the barbeque or the excellent Thai food from the kitchen: They are both praised by nearly everyone that has ever visited this resort on Koh Chang island. So for those that seek peace and quiet, an excellent massage on the beach or sea, and the very best food that the island has to offer, you will know that you have found paradise once you stay at the Siam Bay Resort Koh Chang.
***Food recommended
Siam Bay Resort Koh Chang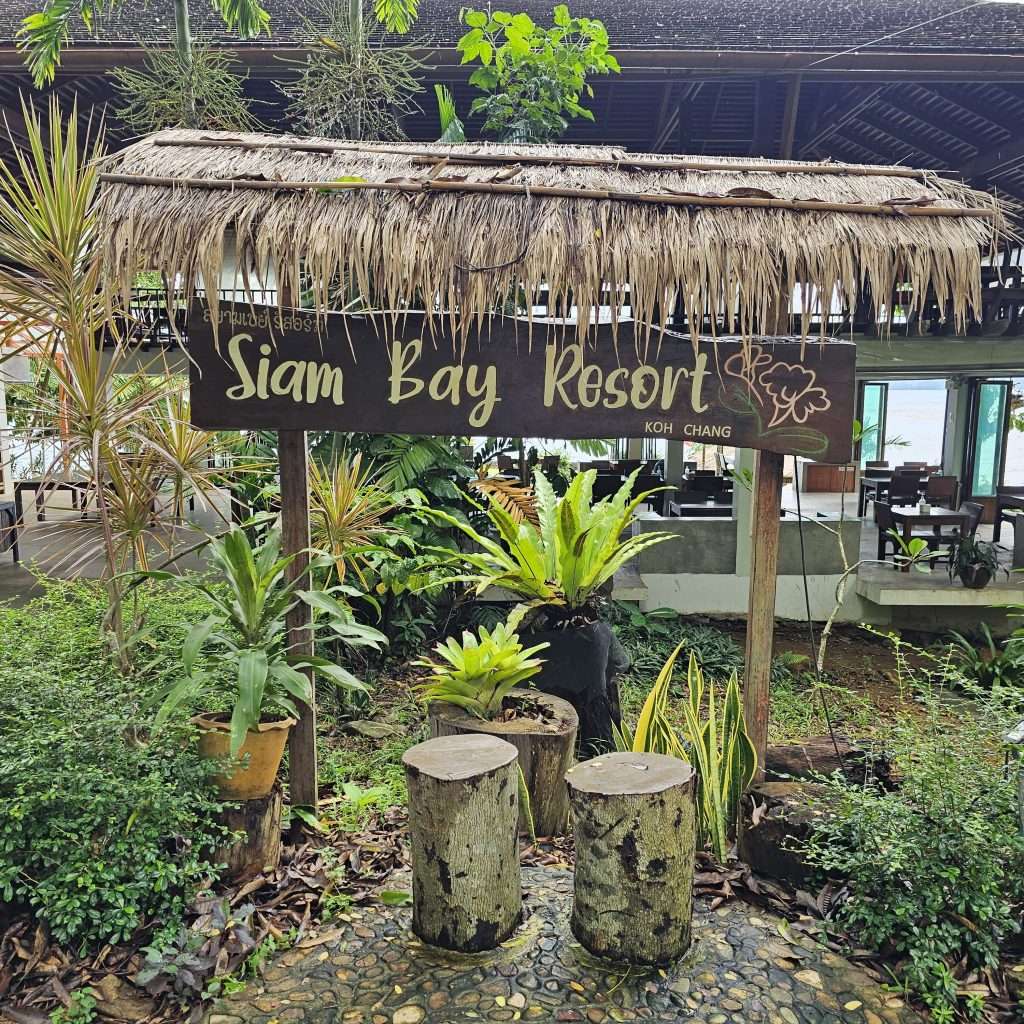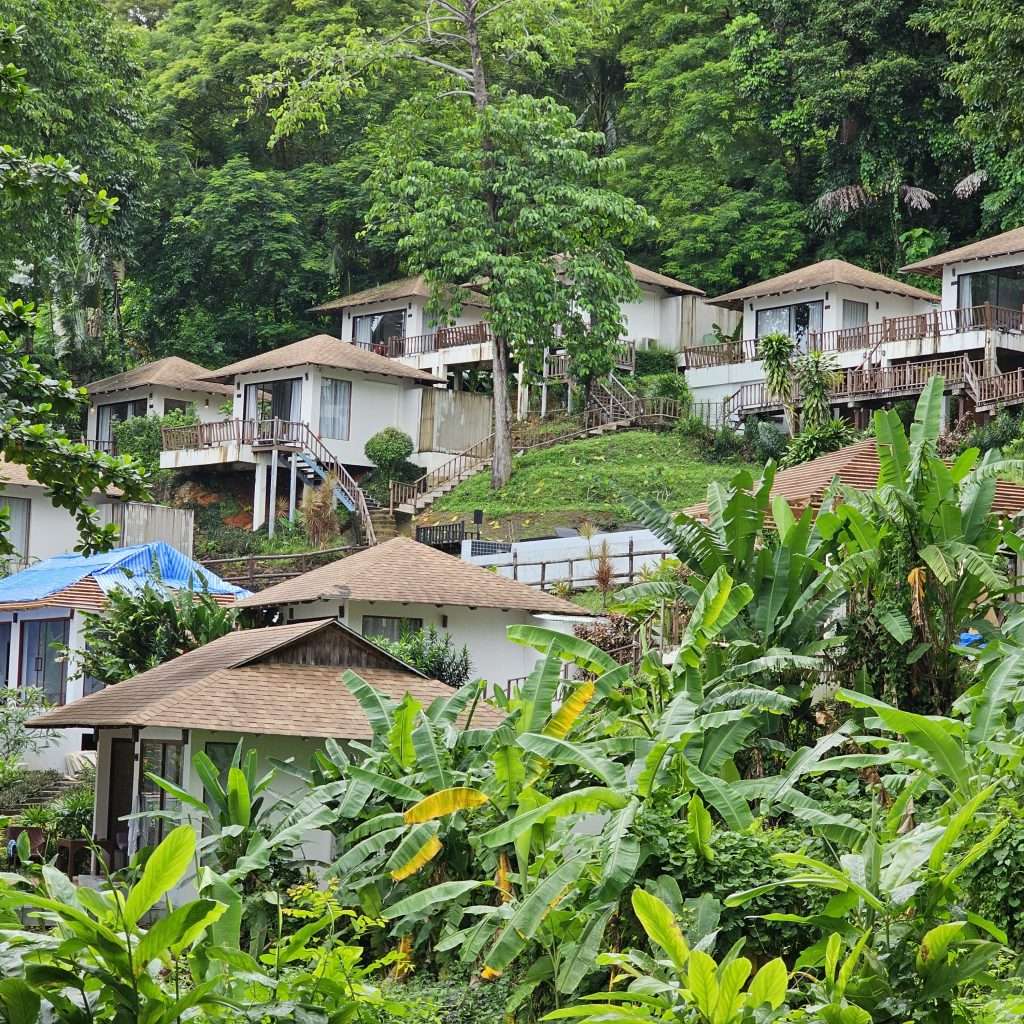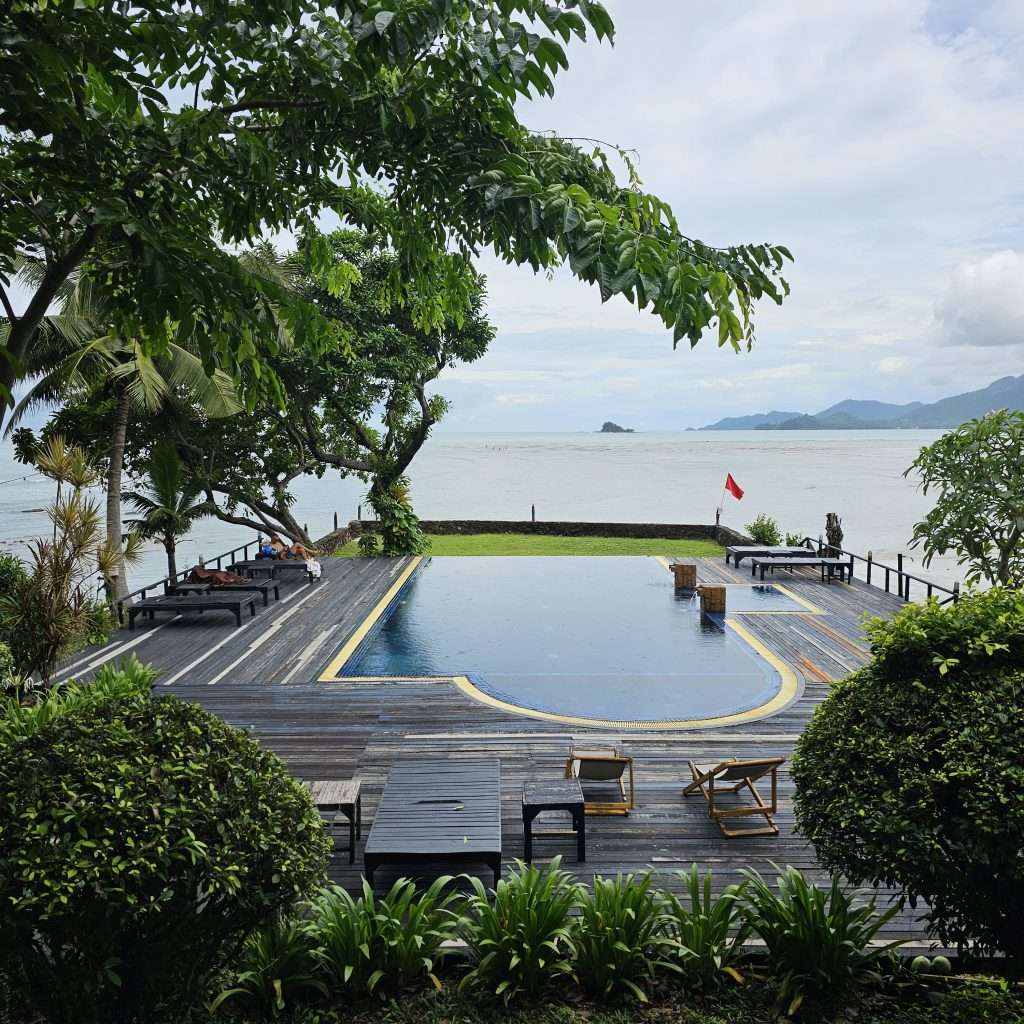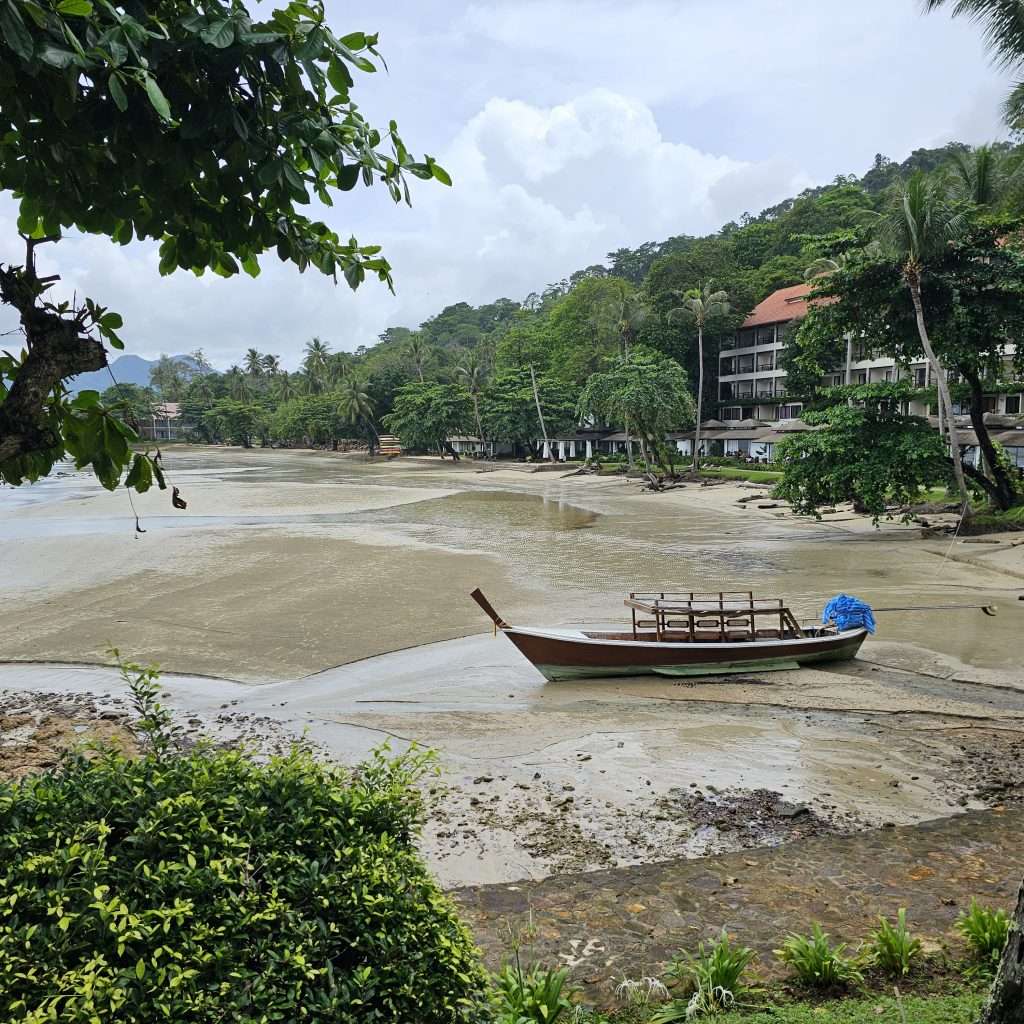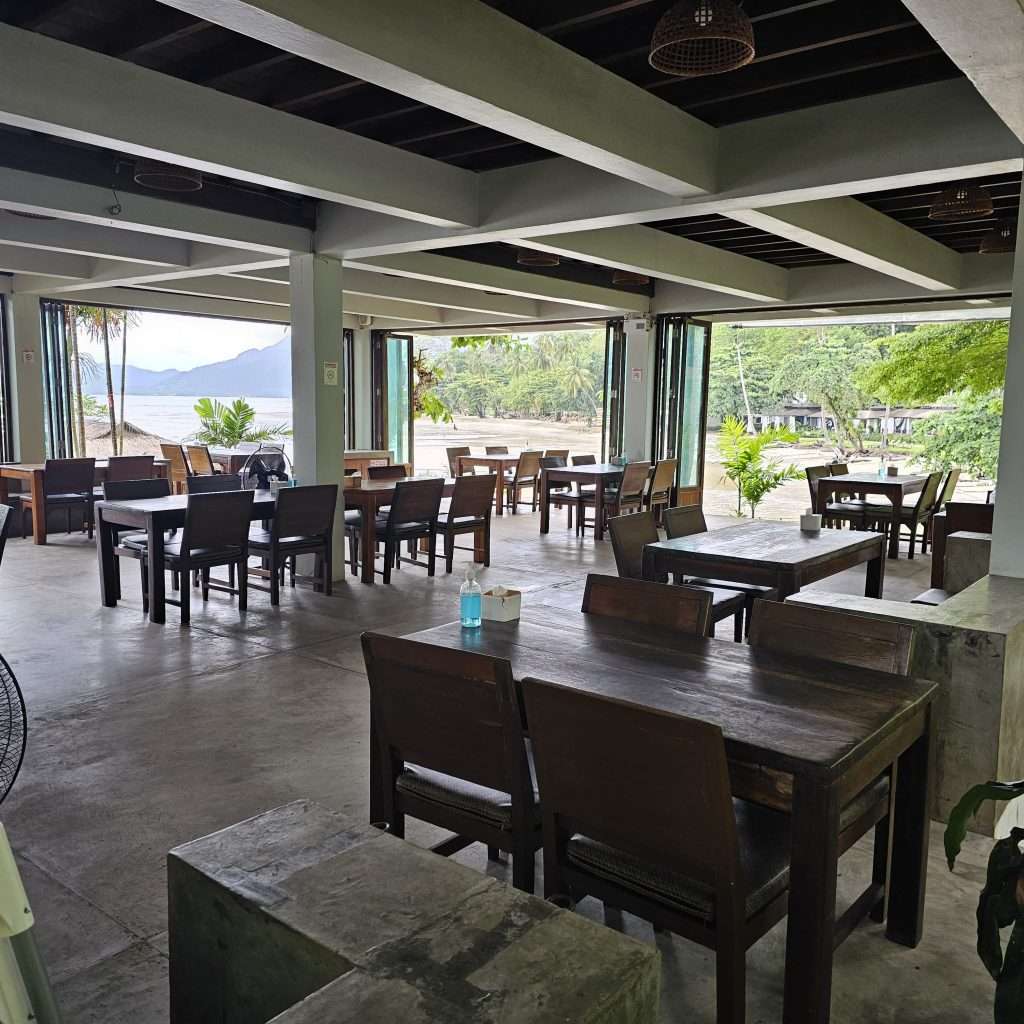 Koh Mak
Highlights
– Ko Kradat
– Ko Khai Huaro (Laughing Island)
– Koh Kam
Koh Mak, Lying between Koh Chang and Ko Kut, 38 km. from the coastline, Ko Mak covers just 14 square km. and resembles a four-pointed star when viewed from above. Most of the fringes of the Island are kept Cool and shady by rows of coconut and rubber trees and the beaches are clean and golden with clear waters, especially around Ao Tanit, Ao Pai, Ao Prong, Ao Phat, and Ao Daeng. Most of the waters around Ko Mak also boast healthy, colorful coral reefs. Getting there: Tourists can take ferries from Krom Luang pier, Laem Ngop, and five boats are running to a seasonal timetable.
Koh Kradat (Nearby Koh Mak), Just to the northeast of Koh Mak (10 minutes by Boat), covering an area of just 1.92 square km. and covered with banyan trees, is the only island in Thailand's waters that have been officially registered since the reign of King Rama V. Ko Kradat features long, sandy beaches and was featured in the recent Unseen Thailand campaign due to its natural splendor. Accommodation is also available on the island for tourists wishing to stay overnight.
Ko Khai Huaro (Laughing Island), Tucked away behind ko Kradat, this minuscule Island features a single tree jutting out above the water, resembling the image often featured in the popular Thai cartoon strip 'Khai Huaro', hence the island's name. Ko Khai Huaro can be reached from Ko Kradat at low tide. Tourists can purchase a tour package from any of the Travel agents or tour companies on Ko Mak for around 700 baht/person (including Transport to and from the resort). It takes around 10 minutes to reach the Ko Kradat in a 7 seater Boat and the tour takes visitors to see the deer and coconut plantations on the island before stopping at King Rama V cape and allowing them to walk across to Ko Khai Huaro while the tide is at its lowest ebb.
Koh Kood
Highlights
– Namtok Khlong Chao
– Khao Ruea Rop
– Namtok Khlong Yai Ki
– Ao Yai Fisherman's Village
Koh Kood, Despite being the fourth largest Island in Thailand, Koh Kood has remained an unspoiled slice of tropical heaven. Located in Trat province, Koh Kood is the southernmost of the Koh Chang Island chain. With gorgeous beaches and little other infrastructure, it's a resort destination that caters to those looking for a quiet beach paradise, with soft sand, crystal clear water, and little else.
Relaxing is the predominant activity on this Island, whose unspoiled nature and leisurely Local lifestyle are the prime attractions. Snorkeling or exploring the Island's Beaches and forests are activities for the more adventurous, although Boat trips to nearby Islands for sightseeing, Snorkelling, and scuba diving are also options. A small Fishing Village, located at Ao Salat on the Northeast of the island, provides an opportunity to experience island Culture.