"Oh my goodness that's crazy!! What an amazing picture xx"…..

it's was the words that my friend told me on facebook after post my picture!!
Today is very good day to remember "Travel with Mom", but one thing I have learn with a big mistake that I do to Mom. I should told her where we go, I should not do any serpreise with the highest building…..I mad her shock!!
One of the best premium attractions at the heart of Bangkok, combing unique views with an unmatched guest experiance. Enjoy the city of Angels from Thailand highest observation desk!
KING POWER MAHANAKHON
King Power Mahanakhon is Thailand's new architectural landmark, located in the heart of Bangkok's central business district at Chong Nonsi BTS station. A place where luxury meets privilege, the 78-story mixed-use development is also home to the Ritz-Carlton Residence, King Power Retail and Duty-Free, and King Power Mahanakhon SkyWalk–a state-of-the art observation deck boasting the city's most epic views at 314 meters.
King Power Mahanakhon Building was conceived to reflect the ambition and excitement of one of the world's most dynamic cities. It is a showcase of one of the most significant examples of contemporary architecture and urban design in all of Thailand. Designed by an award-winning architect, the Mahanakhon Building spirals up through the urban jungle of Bangkok, representing this vibrant city. Bangkok, with its contrasting mix of traditional temples and modern skyscrapers, has developed an eclectic skyline and the Mahanakhon Building fits right in.
74TH FLOOR :
– Experience 360-degree panoramic views from the indoor observation area.
– Learn more about Bangkok's landmarks through an Interactive Augmented Reality experience and dynamic interactive touch screens.
MAHANAKHON SKYWALK
is one of the best premium attractions at the heart of Bangkok, combining spectacular views with an unmatched guest experience.
Located at the top of King Power Mahanakhon Building, the Mahanakhon SkyWalk is perfect for all visitors, all year round. Thailand's highest observation deck at 314 meters offers 360 degree panoramic views from an indoor and outdoor viewing area, and is a must-see attraction to add to your Bangkok bucket list.
78TH FLOOR :
– Thailand's highest outdoor observation area, with its highest point located at The Peak, 314 meters above ground level.
– Walk on one of the world's largest Glass Tray at 310 meters.
– Thailand's highest Rooftop Bar, with champagne, signature cocktails, and an unbeatable sunset experience.
At 314 meters and 78 floors, it is recognized as Thailand's Tallest Building (2016 – 2018), certified by the Council of Tall Buildings and Urban Habitat in April 2016. Its luxury 'mixed-use' development is specifically designed to complement the city's existing skyline and gives Bangkok an iconic architectural landmark.
MAHANAKHON SKYWALK SOUVENIR AREA:
– Limited edition souvenirs are available on the 4th floor.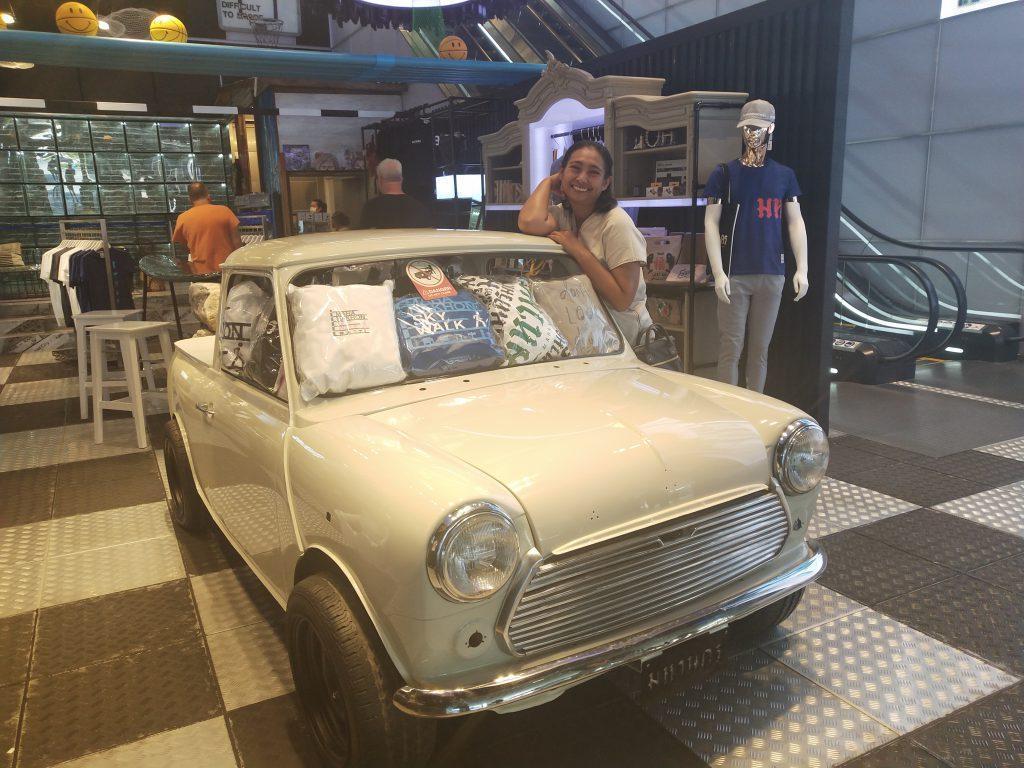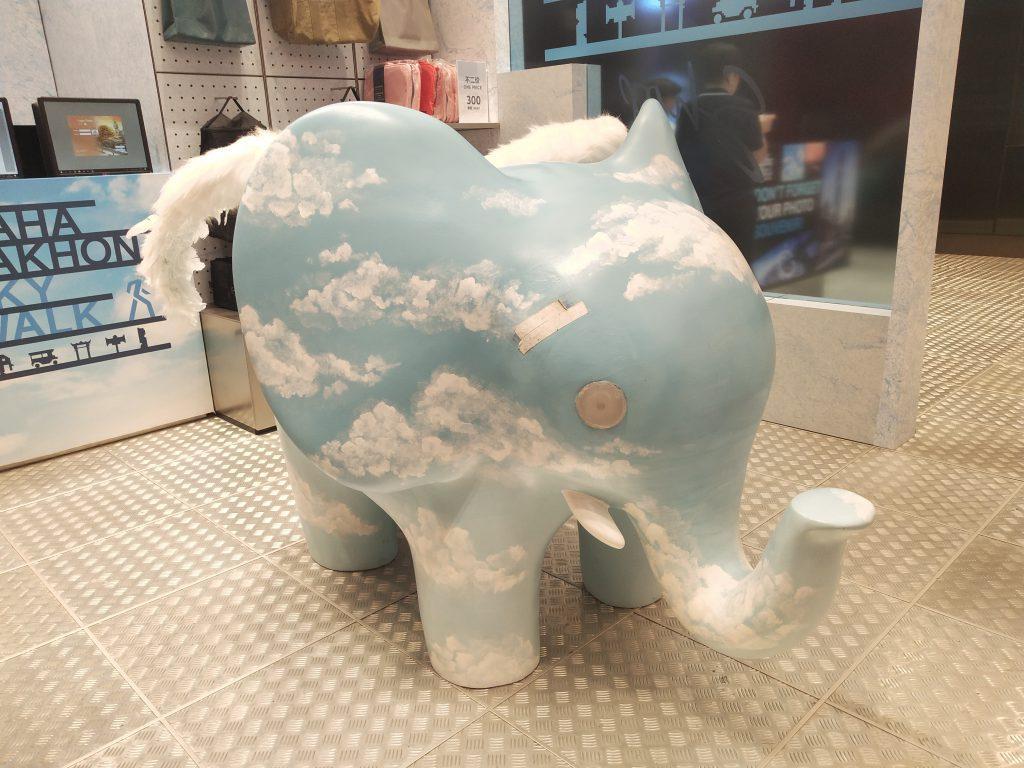 OPENING HOURS:
– The attraction is open daily, from 10.00hrs to Midnight
– Last admission is at 23.00hrs. 
SUNRISE/ SUNSET TIME
 06:25 /  17:49 
TRANSPORT & DIRECTION
Located in the heart of Bangkok, King Power Mahanakhon Building is conveniently accessible via public transportation and BTS Skytrain.
Address: 114 Narathiwas Road, Silom, Bangrak, Bangkok 
Before leaving from Mahanakhon Building, We do not miss to have an excellent lunch at……
L'Atelier-Bangkok, awarded now with one Michelin star since 2017.
Classic atmosphere, traditional tables are also available.
The counter is the core concept of L'Atelier. 36 high stools are organized around an open kitchen allowing customers to witness all aspects of cooking, from food preparation to the plating of dishes. A unique dining experience with informality, conviviality and high level of interaction between chefs and diners.
Opening hours
Everyday
Lunch : 11:30- 14:00
Diner : 18:30 – 22:00
Direct line
+66 (0)2 001 0698
Address
5th Floor, MahaNakhon CUBE, 96 Narathiwas Ratchanakharin Rd., Silom, Bangrak, Bangkok 10500 Thailand
BTS Station Chong Nonsi – Exit 3
Dress code
Smart casual :
Ladies – Elegant attire with appropriate footwear.
Gentlemen – Smart shirt, long trousers and closed shoes