Chiang Rai,  a smallcharming city that provides the perfect base for exploring the scenic and cultural attractions of Thailand's far north. Located 785 kilometres north of Bangkok, Chiang Rai is the capital of Thailand's northernmost province. At an average elevation of nearly 600 metres above sea level and covering an area of approximately 11,700 square kilometres, the province borders Myanmar to the north, and Lao PDR to the north and northeast. The area is largely mountainous, with peaks rising to 1,500 metres above sea level. Choui Fong ,  the high quality tea manufacturer for half acentury. With plantation area of over 1,000 rais in high mountain, all teas are grown under optimal conditions then hand picked at the perfect time.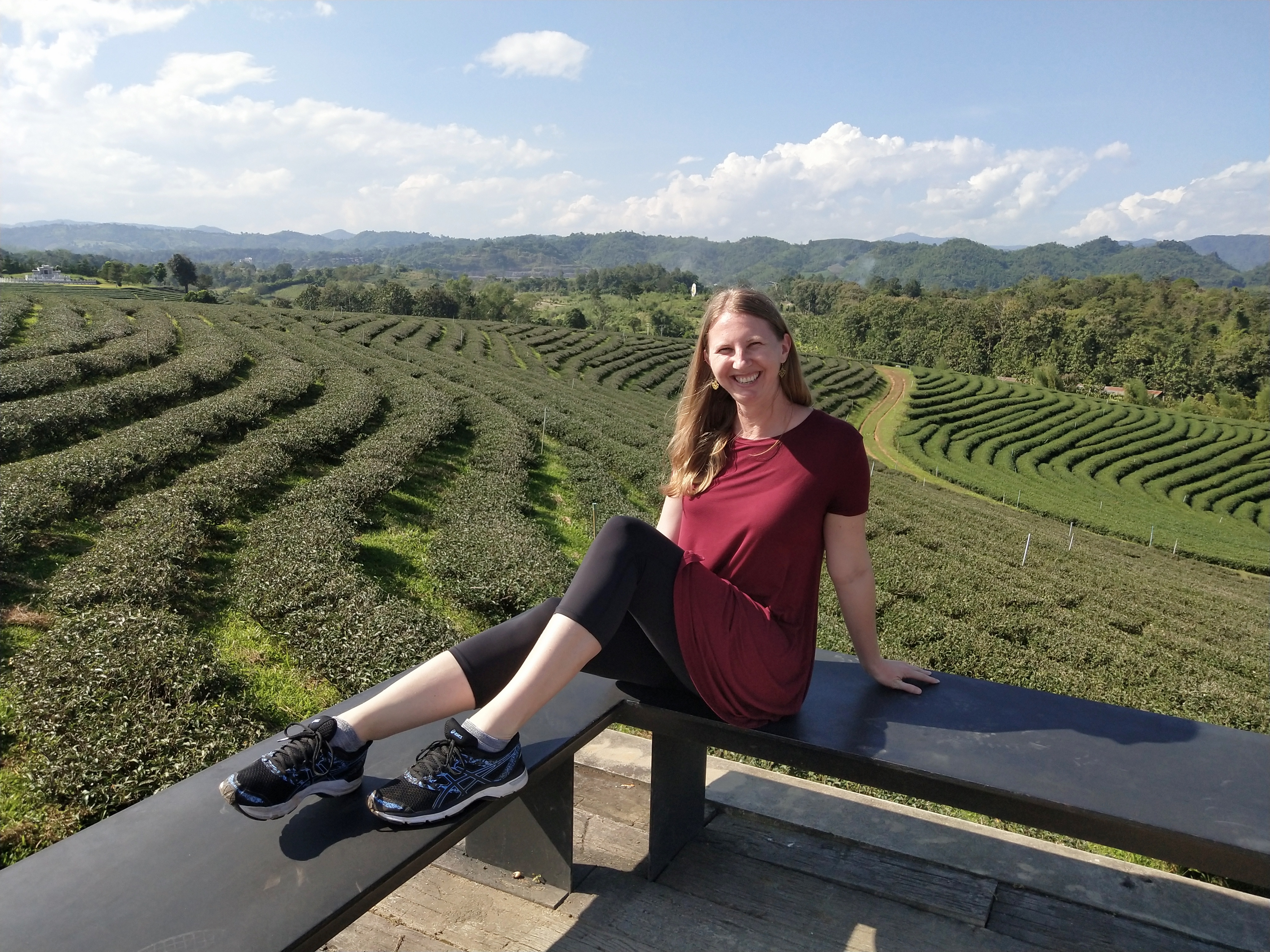 Choui Fong Tea Plantation
For half a century, Choui Fong Tea has been well-known for the highest quality traditional teas cultivated in its own gardens in Chiang Rai – the agricultural center in the kingdom of Thailand. In terms of production capacity, Choui Fong is the largest compared to other tea producers in the province of Chiang Rai. We have been in existence for over 40 years and consistently, we have maintained a very high standard of quality. We produce one of the finest teas in Thailand. We have built an increasing list of clientele over the years; here in Thailand and in other countries. Our clients have stayed with us over these years because of high quality of tea we produced.
Choui Fong Tea grows several distinctive types of tea such as Assum, Green, Oolong and Black Tea in the highlands at an altitude of around 1,200 meters above sea level and in a plantation area of over 1,000 rai. The ideal climate and soil conditions in Chiang Rai permit the cultivation of excellent teas. Not only are the teas grown under optimal conditions produced by mother nature, the harvesting and processing of the tea leaves are performed using proven and world class best practiced methods – from carefully handpicked leaves done by well trained pickers to the blending of the leaves by professional tea specialists from Taiwan. All these factors combine to guarantee that consumers can enjoy tea of the highest quality, one that is rich in taste and aroma, and which has a pleasant lasting aftertaste.
The company's commitment in the efficacy and safety brought into the production of quality tea has been recognized by the Thai Food and Drug Administration. The company's factory likewise has been certified with a GMP (Good Manufacturing Practice) and the products in general have since been granted prestigious awards by the various related organizations and events within the industry.
In 1993 – Best Producer of Tea Leaf and Tea Powder from the MatrathanTurakij (Business Standard) Newspaper.
In 2001 – Best Quality in Oolong Tea as awarded by Her Royal Highness Princess Maha Chakri Sirindhorn.
In 2004 – Oolong Tea Award from The World Tea Festival.
In 2004 – Product 5-Star Rating by OTOP
In 2008 – Product 5-Star Rating by OTOP
IN 2009 Gold prize for Jinxuan Oolong Tea & Ruanzhi Oolong Tea from the World Tea Contest held by the World Green Tea Association in Japan
In 2010 Product 5-Star Rating by OTOP
IN 2011 5 Awards from Thailand Asean Coffee & Tea Exhibition

@http://www.chouifongtea.com
Head Office & Factory :
97 Moo 8 Pasang, Maechan, Chiang Rai, 57110
Tel : (66) 053 771 563   Fax :  (66)053 956 109
Open daily 08:30-17:30
#ReviewChiangrai
#AmazingThailand
#ThailandUrlaub